Digital wallets have emerged as one of the most popular payment methods for consumers worldwide. They offer consumers a variety of benefits over normal credit cards, debit cards and cash transactions.
According to the 2023 FIS Global Payments Report, digital wallets accounted for 35% of total UK ecommerce transactions in 2022. That makes them the single most popular ecommerce payment method in the country, and they continue to gain market share.
In fact, digital wallet usage is actually much lower in western countries than in developing markets like China and India. Juniper Research estimates that the number of digital wallet users will hit 5.2 billion, or 60% of the global population, by 2026.
But why are digital wallets so popular? Read on to find out more. We'll cover the main benefits of digital wallets and take a look at the best digital wallets on the market right now.
What are digital wallets?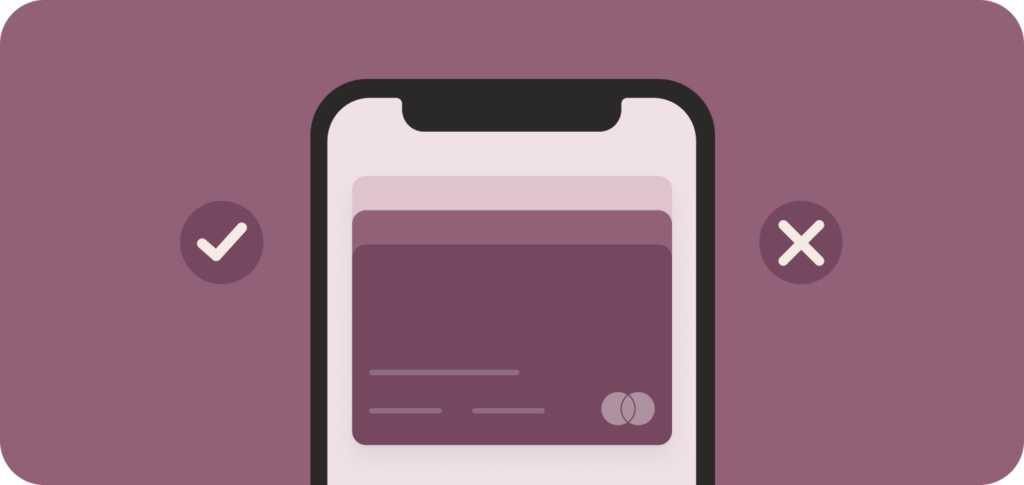 Digital wallets are software applications which you can use to store card details for payments. You can install a digital wallet on a variety of devices, like laptops and tablets. But they're most commonly used on smartphones as mobile wallets. Digital wallets aren't only for online transactions, you can also use them to pay in-person at shops too.
In addition to payment cards, including debit cards and credit cards, digital wallets can also be used to store other things, including:
Tickets for flights, events, etc.
ID cards
Loyalty and gift cards
Reservations details
This includes business credit cards and virtual cards which can be used for virtual card payments.
It's even possible to store your car keys on a digital wallet, provided you have a car which offers that functionality. Find out how to add a digital car key to Apple Wallet or Google Wallet via these links.
Alongside the main functionality to store digital cards, digital wallets also provide a wealth of data related to how you spend your money. These insights can help hugely with budgeting, planning your finances, and tracking exactly where you've spent your money over the course of the month.
How do digital wallets work?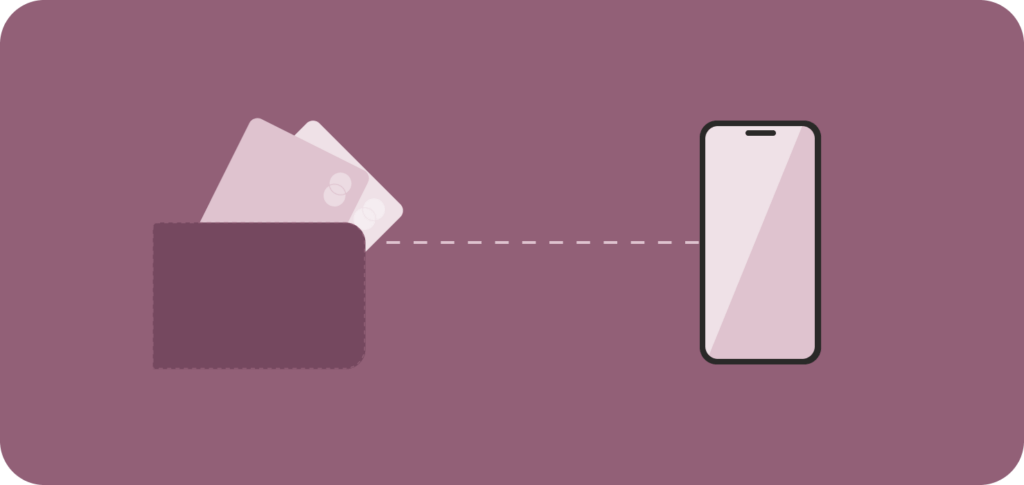 Digital wallets are designed to be as simple as possible to use, regardless of whether you're paying online or in-store.
All you need to do is confirm your identity by logging into the app and then enter your card details. This includes your card number, sort code and name. Once you've done this, your card will be stored in your digital wallet and ready to use for payments.
When paying in-person, i.e. at a POS terminal or card machine in a shop, digital wallets use NFC (near-field communication) to complete transactions. This is the same mechanism that's used for contactless card payments. To use NFC, simply place your phone near the card reader, and the NFC chip in your phone will transmit your payment details to complete the transaction.
Some digital wallets also allow you to make payments via QR code. The vendor generates a unique QR code that you can scan using your digital wallet app to authenticate the transaction. This is the most common form of digital wallet transaction in countries like China, India and Brazil.
Where Google and Samsung have both consolidated wallet and payment functionality within a single app, Apple still distinguishes between Apple Wallet and Apple Pay. Apple Wallet stores your cards, and Apple Pay completes payment using the cards, but they effectively function together.
Digital wallet pros and cons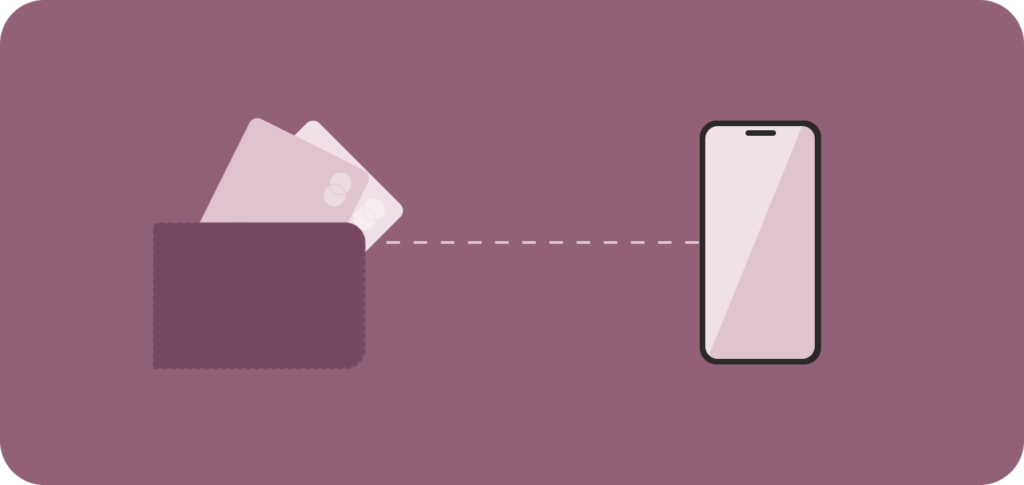 Digital wallets offer two primary benefits over conventional payment methods for online and in-person transactions:
Security
Digital wallets use a form of encryption called tokenization to keep your card details secure. Tokenization replaces your card number with a unique, random string of numbers. This ensures that, even if your payment details are intercepted during the transaction process, there's no way to link the token back to your real card number.
It is possible for digital wallets to be hacked if someone manages to obtain your password or PIN. But you can minimise this risk by following normal security precautions, including using unique passwords and enabling 2FA (two-factor authentication).
Digital wallets also have to comply with SCA (secure customer authentication) requirements in the EU. SCA helps tackle card fraud by requiring cardholders to provide any two of the following together:
Something they know, e.g. a password or a PIN
Something they have, e.g. a one-time code sent to their smartphone
Something they are, e.g. a form of biometric authentication like a fingerprint of face identification
Convenience
Convenience is another key selling point of digital wallets that many users place high value upon. Digital and mobile wallets make it possible to store all of your payment cards, IDs and other personal documents in one place.
There's no need to spend time switching between apps, or entering passwords multiple times. In most digital wallets you can switch between payment cards with a single swipe.
While the benefits of digital wallets far outweigh the negatives, there is the downside that many places still don't accept digital wallet payments. Security can also be a risk, but only if you don't follow recommended security practices.
Do digital wallets charge fees?
One concern many people have when weighing up the pros and cons of digital wallets is fees. Digital wallets are big business, earning billions of dollars in revenue each year. But how do they make money?
Luckily you don't have to worry about fees as a digital wallet user. Most digital wallets are free to use as a consumer, unless you're using a credit card, in which case the normal list of credit card fees applies. Digital wallet providers make their money by charging a small transaction fee to the merchant when you pay using a digital wallet.
This is one of the reasons some shops don't offer digital wallets as a payment method. But, given the sharp increase in customers using digital wallets as their payment method of choice, this is becoming rarer.
What are the most popular digital wallets?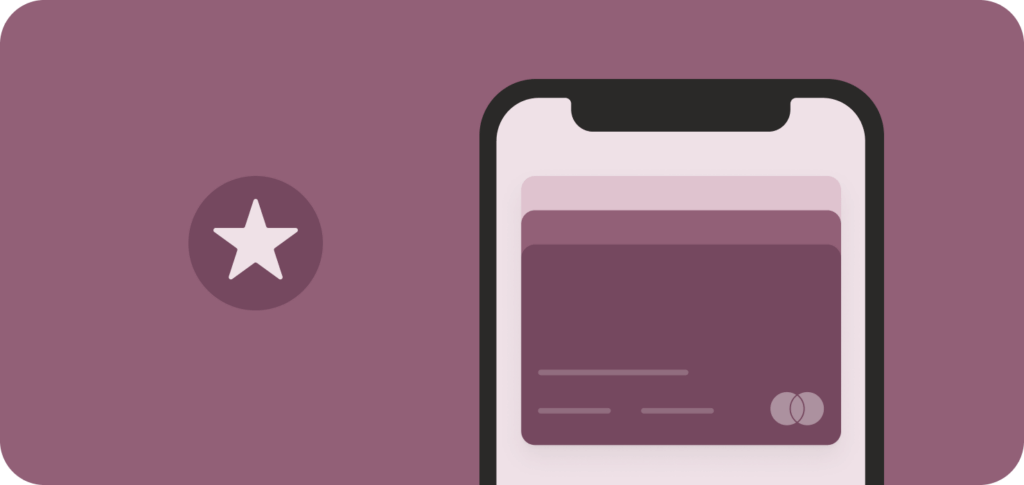 If you haven't signed up for a digital wallet yet, there are plenty of different options for you to choose from. Each country tends have its own unique digital wallet ecosystems, with homegrown platforms like Pix in Brazil, AliPay and WeChat Pay in China, and Paytm and PhonePe in India.
In the UK and other western countries, the most popular digital wallet apps are:
Apple Wallet
Apple Wallet and Apple Pay come pre-installed on all Apple devices, including Apple Watch. It's perhaps the most well known digital wallet on the market and is know for being user friendly.
Google Wallet
Back in 2011 Google became the first company to offer a digital wallet to store cards for payments. Google Wallet is one of the most popular wallet apps on the market, thanks to the fact that it comes pre-installed on most Android devices. It's also one of the three major digital wallets in the Indian market.
If you have a Google Wallet account, you can access your cards online on any device. Unlike Apple Wallet, which is only available on Apple devices, you can download Google Wallet for iOS if you have an iPhone.
Samsung Wallet
Samsung wallet is currently available for mobile payments, i.e. using NFC and can't be used for online payments like the rest of the digital wallets on this list. It can store rewards points that users earn for using the app.
PayPal
PayPal started off as the payment platform for eBay, but it has grown to be the most popular digital wallet in Europe and North America. It is available on Android and iOS for sending money to other users, as well as paying online and in-store. PayPal is also a popular tool for merchants to accept payments.
Venmo
Venmo is owned by PayPal and it primarily facilitates payments using QR codes. You can connect credit cards, debit cards and bank account details to Venmo for payments and transfers.
Cash App
Like Venmo, Cash App is also used almost exclusively in the US. It allows users to send funds to others using a peer-to-peer system, and is available to users as young as 13.
How do I add my cards to a digital wallet?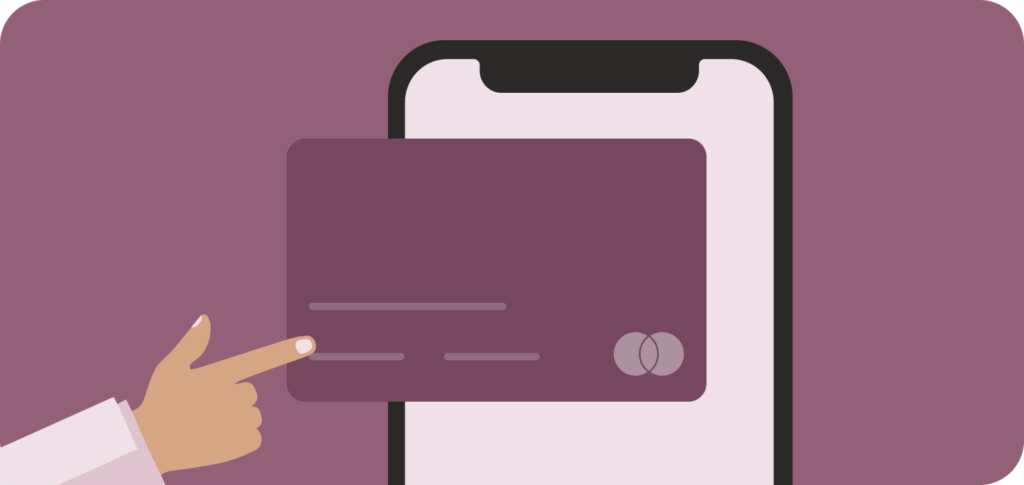 In keeping with the general theme of convenience, it's very easy to add cards to digital wallet apps. The process varies depending on which app you're using, and which device you're accessing the digital wallet from.
For example, to add a card to Google Wallet, you simply have to follow seven steps, which can take less than a minute to complete:
Open the app
Tap 'add to Wallet'
Tap 'Payment card'
Tap 'New credit or debit card'
Tap 'save'
Read and accept the Issuer terms
Verify your payment method
You can find out more about how to add your payment cards to Apple Wallet in our guide article.
Using Moss corporate credit cards in a digital wallet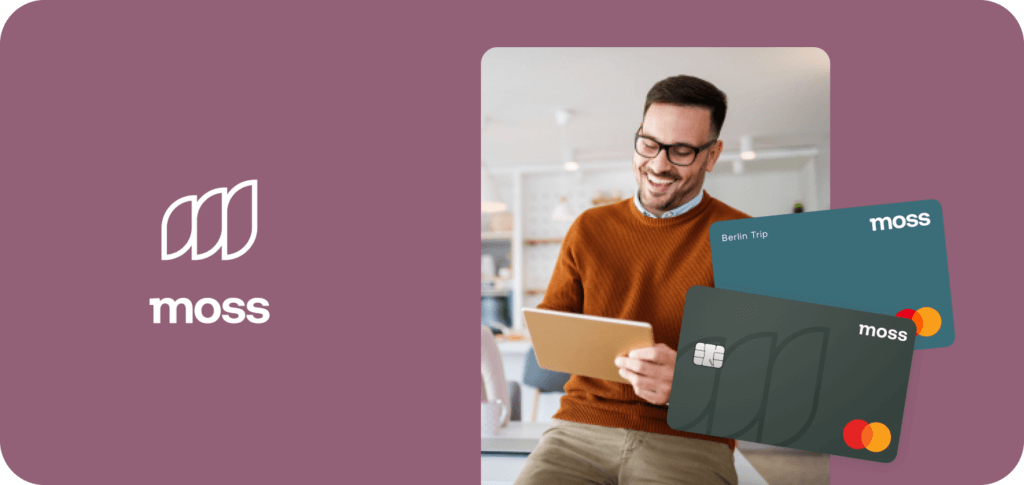 Moss corporate credit cards are fully compatible with major digital wallets like Apple Wallet and Google Wallet. Businesses can get all the benefits of smart corporate spend directly from their phone.
Our high limit credit cards help businesses delegate spend to their employees, without losing control over where their money is being spent. We also offer smart virtual credit cards which can be used for one-time payments, and tracked with custom budget control via the Moss app. We help businesses unlock additional value by making every aspect of their spend more efficient and intuitive.
FAQs
What are digital wallets?
Digital wallets are applications which are used to store payment card details on electronic devices, including laptops, desktops, tablets, smartphones and smart watches.

Digital wallets have become one of the most popular forms of payment because they allow you to store all of your cards securely in one place.
What is the difference between a digital wallet and a mobile wallet?
Mobile wallets are a type of digital wallet that is installed on smartphones. Where digital wallets for laptops can only be used for online payments, mobile wallets can be used to pay at card terminals using NFC.
How do digital wallets work?
Digital wallets store your payment card details in a tokenized form, and can only be accessed with a passcode or biometric identification. Tokenization replaces your card number with a random string of numbers. This means that, even if transaction authentication data is intercepted, it can't be used to access your real card number.
What are the most popular digital wallets in the UK?
The most popular digital wallet in the UK is PayPal, followed by Apple Wallet and Google Wallet.
How do you add a card to a digital wallet?
The process for adding a card to a digital wallet varies depending on the digital wallet in question. However, it's usually very simple, even for non-tech savvy users.
Can you use a digital wallet online?
As long as your vendor accepts digital wallet payments, you can use your digital wallets to pay online. Simply login in and verify your identity when you reach checkout.
Latest posts by Henry Bewicke