The London transport system is regarded as one of the best urban transport systems in the world. It may not be perfect, but Londoners have it pretty good all things considered. It's possible to traverse the city with nothing more than a contactless card, which is just about the easiest way to pay as a passenger. Unfortunately, this can make things a little tricky when it comes to getting a valid digital receipt for travel expenses. Luckily it's possible to get a TfL receipt sent directly to your TfL account.
In this guide, we'll explain how to get expense receipts for your contactless journeys around London. We'll also explain some of the other services TfL offers to make your life easier when it comes to managing travel payments.
Using contactless payment for London travel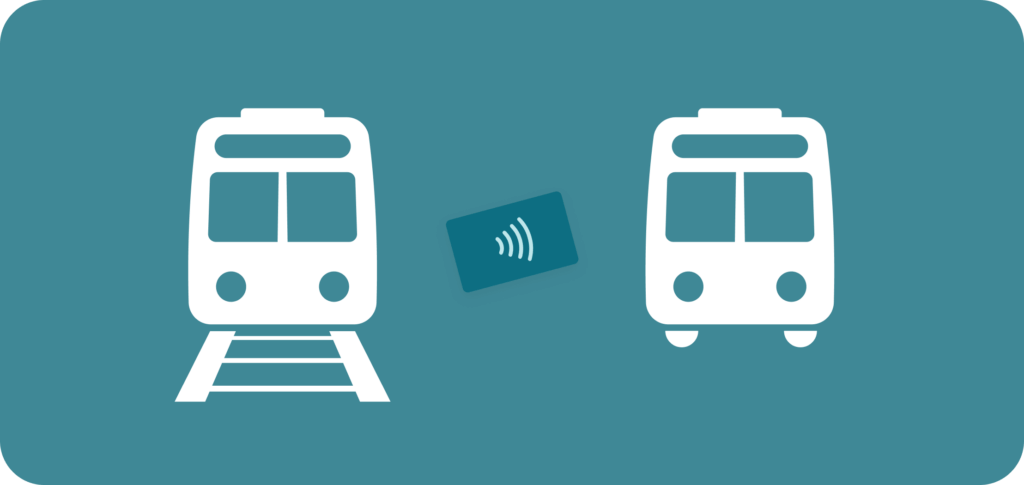 Whether you're using underground trains, overground trains or buses, you can pay quickly and easily anywhere in London using contactless payment. When contactless payment was first introduced, customers were limited to Oyster cards. Oyster cards were a game changer which allowed commuters to travel around the city on the TfL network with minimal hassle. But they have one main drawback in the sense that they can't be used anywhere else.
Since 2014, public transport passengers in London have been able to use their contactless bank cards, as well as cards stored in digital wallets, alongside the standard Oyster card. In fact, the number of passengers using contactless debit or credit cards now outnumbers those using oyster cards.
Tax rules for employer-provided Oyster cards
HMRC treats Oyster cards that are provided to employees by their employers in effectively the same way as individual travel tickets for business trips. This is because Oyster cards use a top-up system, and are usually the most cost effective and flexible way for individuals to travel on the TfL network.
If the amount of money provided by the employer is not enough to cover necessary business trip costs, the employee can claim a tax deduction on the additional costs they've paid out of pocket. You can find more information about the tax rules surrounding Oyster cards on the gov.uk website.
How to get a receipt for contactless TfL travel
Contactless payment for TfL is no doubt hugely popular with passengers. It makes it easier and more convenient to travel around the capital, particularly if you're in a rush. But there's one common area of confusion—obtaining a valid receipt for individual TfL journeys.
Firstly, it can be hard to distinguish individual work-related journeys if you have a monthly or yearly subscription. To claim a tax rebate for business travel, you need to be able to supply detailed records of each and every item you're claiming.
When you mix business travel and personal travel on the same card or payment method, it can be difficult to isolate specific journeys. You can find out more about the rules and regulations surrounding travel expenses in our travel expenses guide.
Secondly, many employers will not accept transaction statements from banking apps as valid proof of a journey when claiming expenses. This is because transactions on banking apps lack most of the additional data that employers need to verify a payment was made for a specific journey.
Instead you'll need to get a TfL payment receipt, which you can obtain online with a TfL contactless and Oyster account. We'll explain how to do this below.
Getting a TfL contactless and Oyster account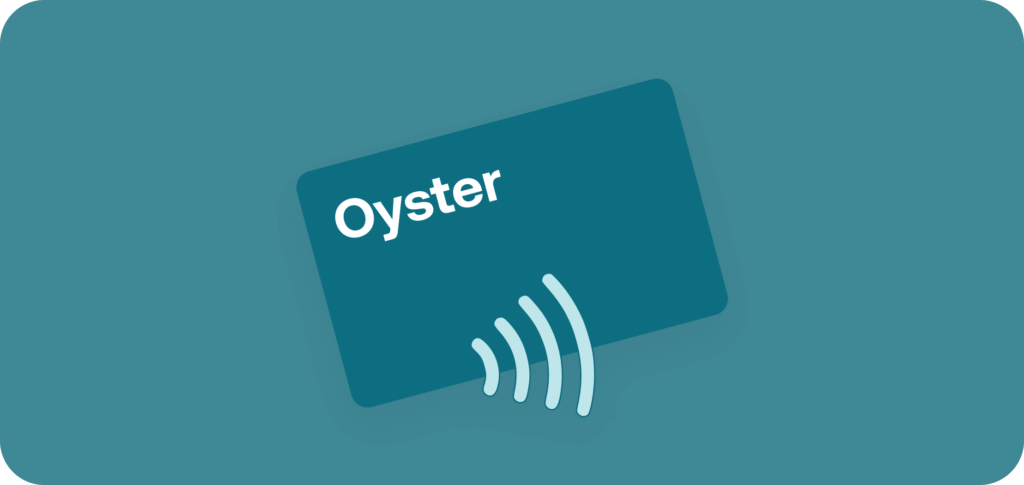 Having a TfL contactless and Oyster account allows you to perform various actions online, like viewing your purchase history or obtaining refunds for unused credit.
Unless you buy an Oyster card in person at a London underground or overground station, you'll be asked to set up a TfL contactless and Oyster account when you purchase your Oyster card. Once you've opened an account, you'll be able to add credit to your Oyster card whenever you need.
Alternatively, you can create a TfL contactless and Oyster account without buying an Oyster card. Instead you can simply add a normal contactless debit or credit card to your account and access your transaction records this way.
How to get receipts from your contactless and Oyster account
Go to the TfL website at tfl.gov.uk, and then tap 'Top up Oyster' to log in. Tap 'Sign in' and enter your details. This will take you to the account overview page where you can select your contactless payment cards or Oyster cards.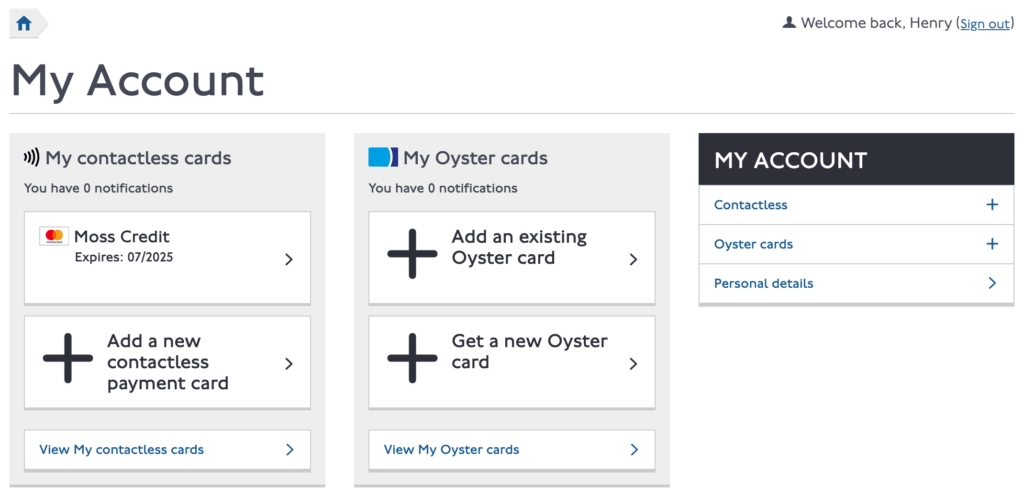 If you've been using a contactless payment card, select the card you want to view on the left hand side of the screen. (This applies to cards you've used physically, as well as cards you've used through a digital wallet like Apple Wallet).
Select 'Journey & payment history' and you'll be able to filter and view all of TfL your journeys and payments. You can then download a PDF or CSV file of the receipts for journeys you made during the period you've selected. You can also view your transactions if you have an Oyster card linked to your account by selecting 'Oyster cards' under the 'My Account' menu on the right hand side of your account home screen.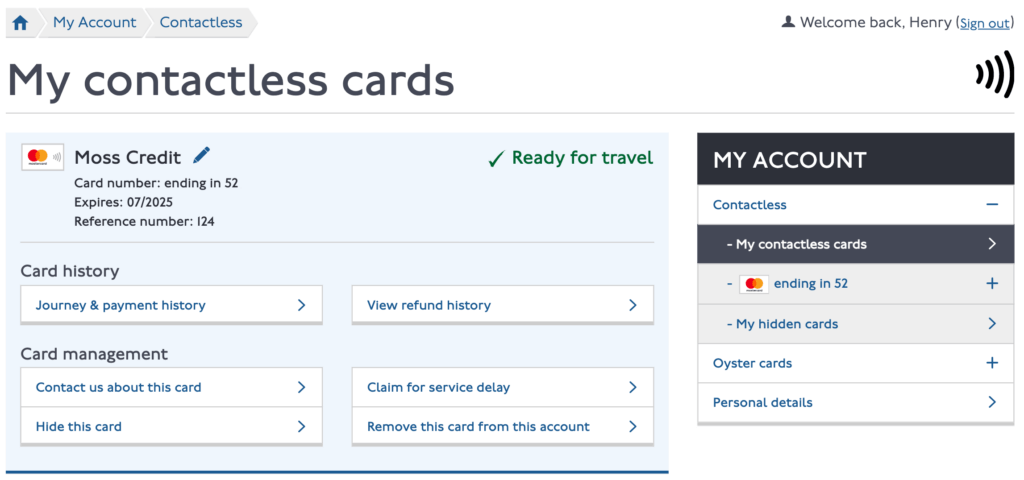 Getting receipts and payment history on the Oyster app
Instead of logging in to your contactless and Oyster account in your browser, you can access all the essential account functionality in the TfL Oyster and contactless app. The app displays all of the contactless payment cards you've added to your account.
You can select which card you want to use, and then simply tap on the contactless card reader with your phone whenever you want to pass through a barrier at the station. Your can access your payment and journey history for each card directly from the app, and there's a handy map of the TfL network in case you get lost in the depths of the tube.
How to update your first generation Oyster card
Unfortunately you won't be able to access any of the functionality of the Oyster app if you have a first generation Oyster card. First generation Oyster cards are not compatible with the app. However, because they were phased out in 2010, this shouldn't be an issue for the vast majority of users.
If you're unsure whether you have a first or a second generation oyster card, simply check the back of the card and look for a 'D' in the bottom left hand corner. If your card doesn't have a 'D', it's a first generation Oyster card. You'll need to exchange it for a new second generation card to use the app.
Don't worry about losing any credit you had remaining on your old Oyster card. When you buy a new one and register it on your contactless and Oyster account, you'll be able to transfer the remaining balance. You'll also get your deposit back as credit on your account.
Paying for TfL travel with cash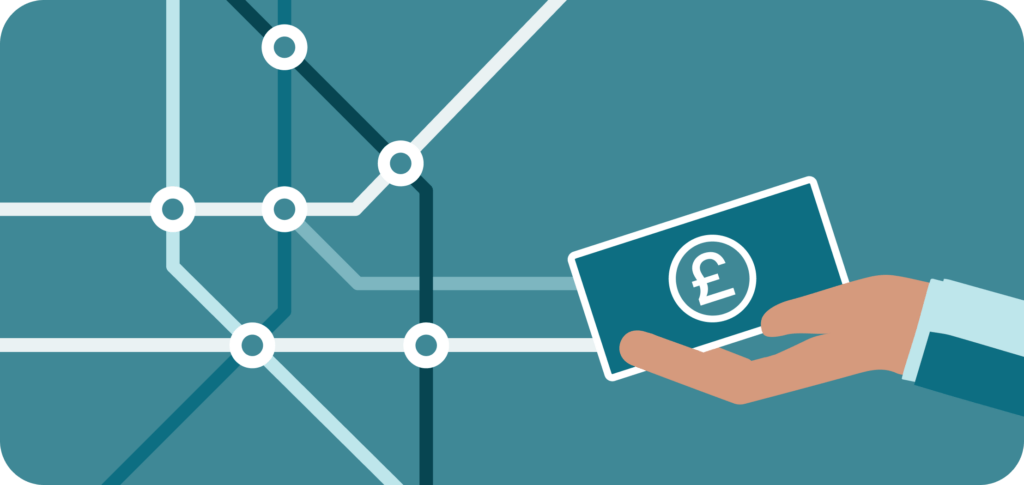 Since 2012 London buses have been contactless payment only. But you can still buy overground and underground tickets with cash at ticket offices and certain ticket machines. While this makes it easier to get a receipt (you'll receive a paper receipt as normal when you pay), you actually end up paying more for your fare than you would if you used contactless payment.
Getting TfL receipts as a London road user
Using public transport isn't the only time you pay when travelling around London. If you're a road user, you'll be familiar with the Congestion Charge and Ultra Low Emissions Zone (ULEZ) charge. These charges were introduced to ease traffic congestion and emissions in the centre of the city, and they're unavoidable if you have to drive within a certain area.
In most cases, these charges are not tax-deductible because they don't meet HMRC's requirements for employee expenses. However, many employers will reimburse you for additional charges you incur on business trips and other work-related travel. If this is the case, your employer will ask you to provide proof of payment of the charge before they reimburse the expense.
To get your receipts, payment history and other information, you'll need to log in to your London road user charging account. The process is very similar to the contactless and Oyster account as mentioned above.
Go to the TfL website at tfl.gov.uk, and then tap 'Congestion Charge' and 'Sign in'. Unlike paying with an Oyster card, you have to set up a London road user charging account to pay the congestion charge or ULEZ charge.
Once you've logged in, go to 'My account' on the top right of the page. Scroll down and click on 'Payment history' on the left side of the screen. Here you'll be able to search your past payments and download a summary of your receipts on a month-by-month basis as a PDF or CSV file.
Receipts and travel expenses with Moss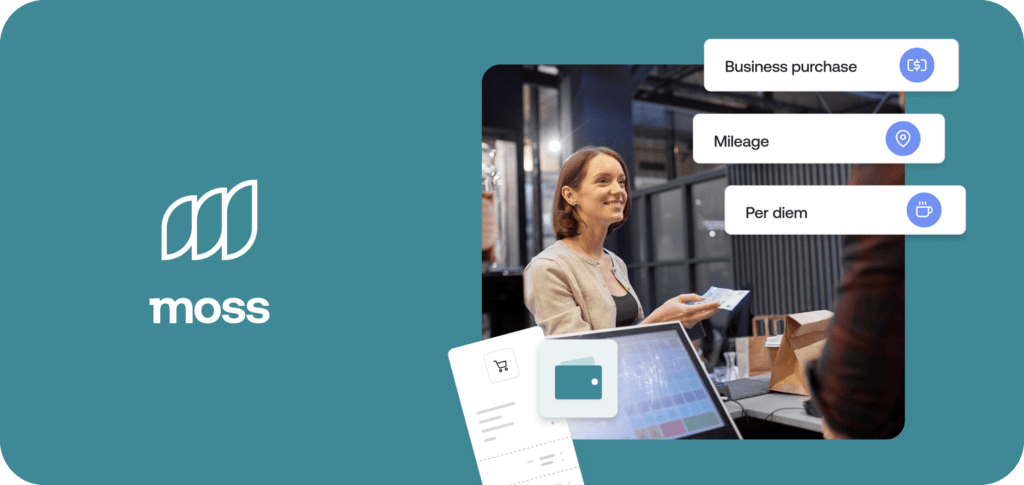 Moss's spend management platform simplifies the employee expense and reimbursement process with a range of different tools for employers and employees. When it comes to managing and storing receipts, travel-related or not, Moss can save you time and effort. Employees can scan their expenses receipts directly into the Moss app, and managers can review and approve expenses on the go. There's no need to deal with paper receipts or invoices because Moss digitises the entire process.
Employers can provide each employee or department with their own Moss corporate credit card. This can be specifically for travel, general expenses, or any other business related spend. Moss virtual credit cards can be set with custom cash limits, and controlled directly from the Moss app for full visibility over every pound that's spent. Team members can store their Moss cards in Apple Wallet and spend directly from their phone using Apple Pay.
Then there's Moss insights, which displays a range of detailed cashflow data. With aggregated data from across all of your linked accounts, you can ensure you're always on top of outgoing costs and aware of potential expense cost savings.
FAQs
Can you get receipts for contactless TfL journeys?
Yes, you can get receipts for contactless journeys on TfL using a contactless card or an Oyster card. To do so you need to set up a contactless and Oyster account. This allows you view all of your past journeys and payments that you've made to TfL.
How do you set up a contactless and Oyster account?
To set up a contactless and Oyster account, visit the tfl.gov.uk website, click 'Top up Oyster' and follow the instructions on screen.
What is an Oyster card?
An Oyster card is a contactless card that passengers can use on the TfL transport network. Users can top up their Oyster card at ticket machines around London, or link it to a bank card using a contactless and Oyster account.
Can you get receipts for Congestion and ULEZ charges?
Yes. To do so you'll need to set up a London road user charging account, which you can do on the TfL website.
Is contactless cheaper than cash payment for TfL travel?
Yes. Contactless payment is cheaper than buying individual tickets with cash because contactless travel has a fixed cap per day.
Latest posts by Henry Bewicke