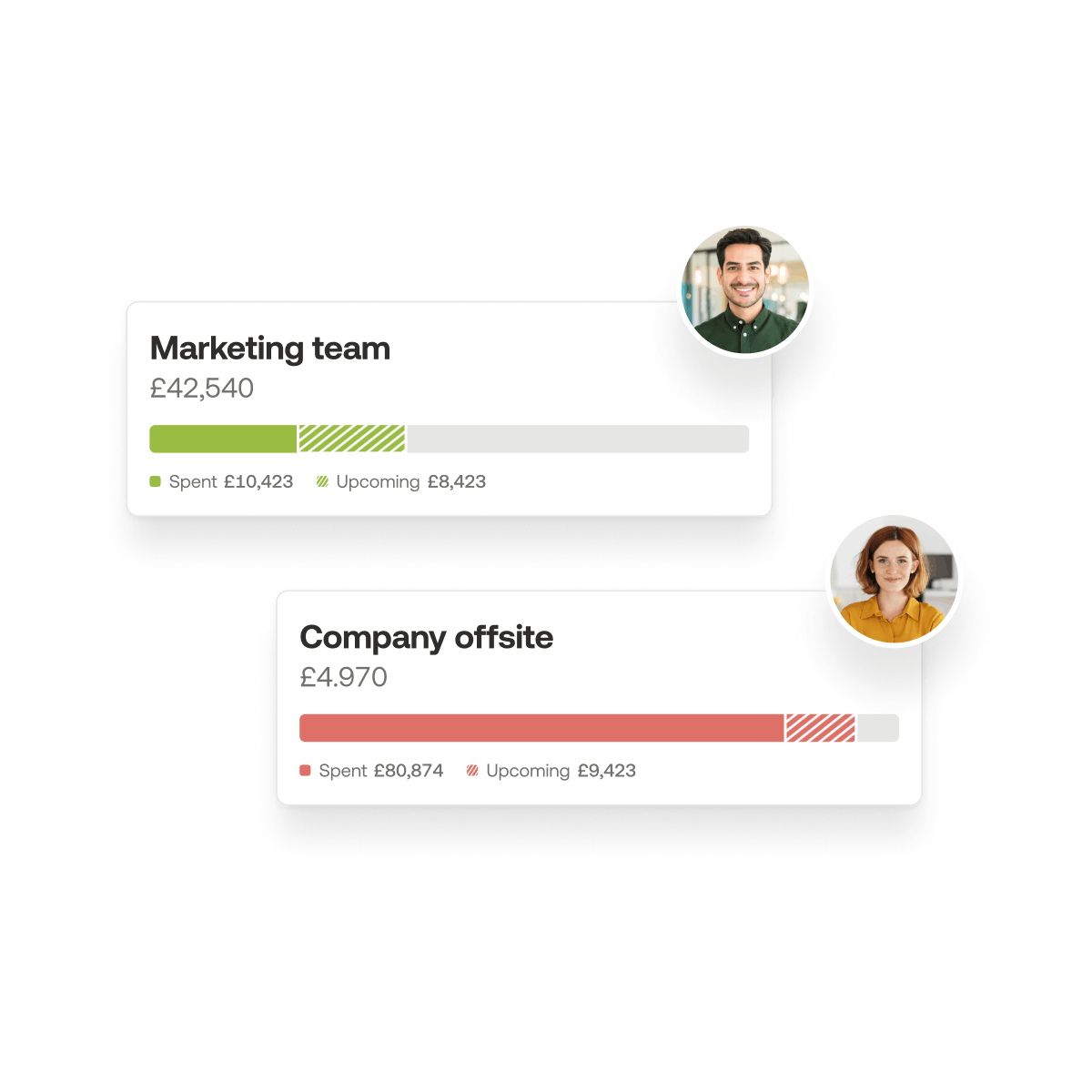 BUDGET CONTROL
Real-time & automated budgetary control.
Say goodbye to being surprised weeks after month end; say hello to budget trackers that update themselves and notify you before it's too late. More control, visibility and efficiency.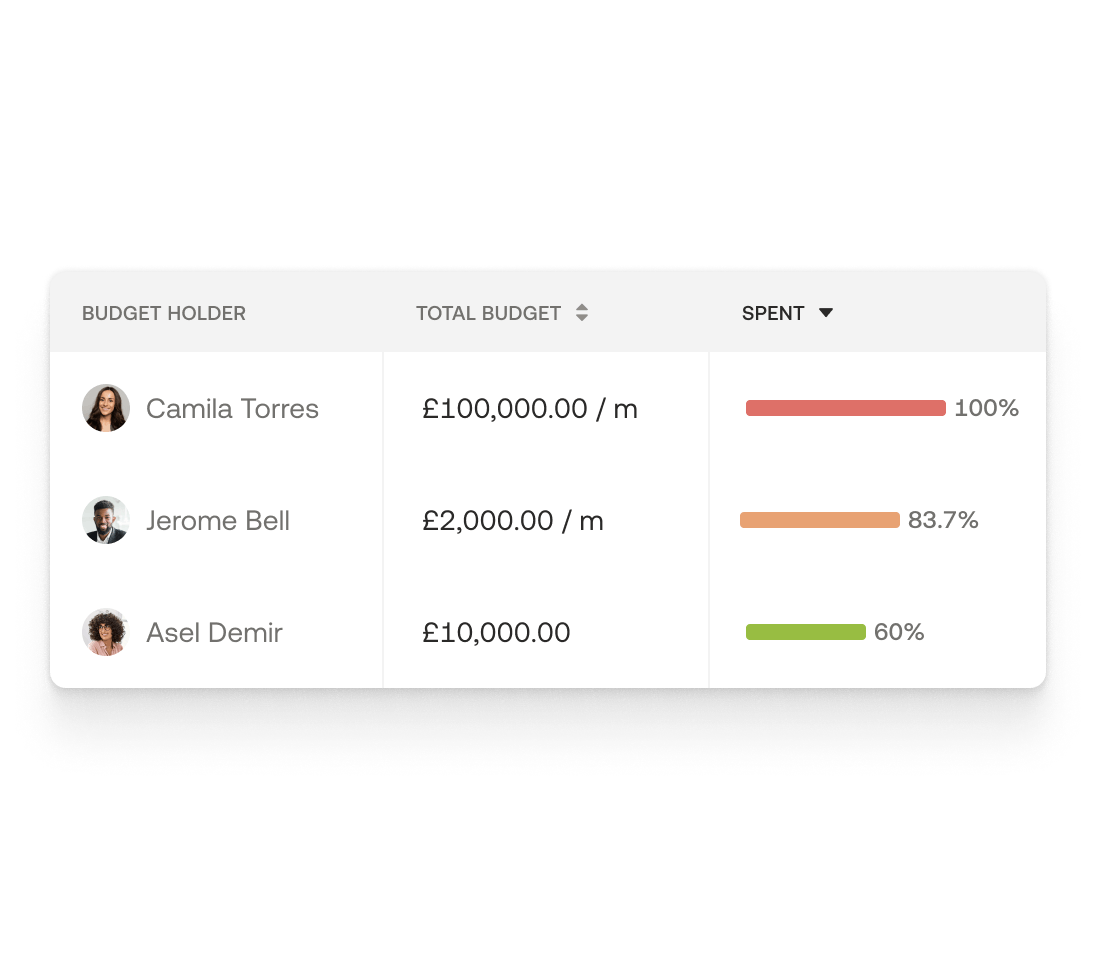 Empower your team and share accountability.
Provide each manager with their own automated tracker in Moss, so budgets are actually monitored rather than forgotten.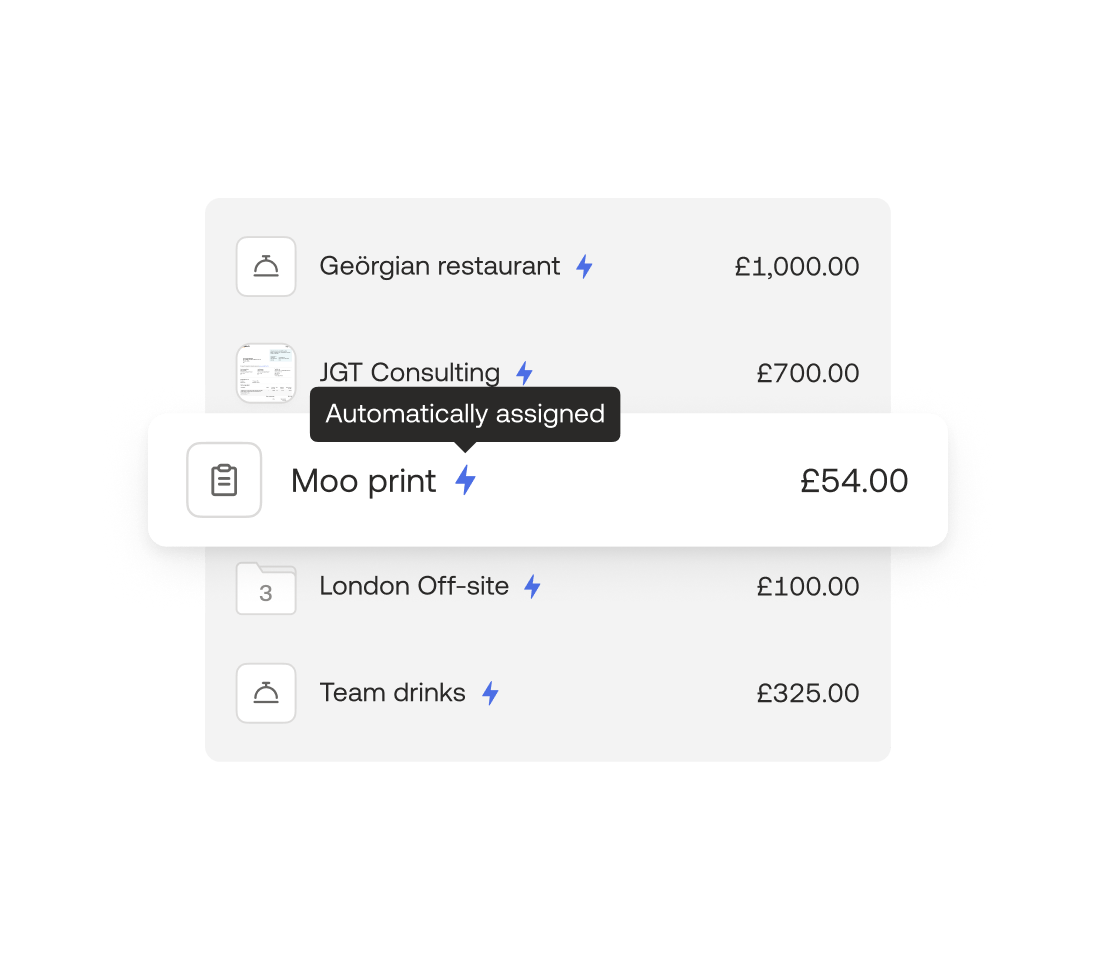 Automate the manual work.
Card spend, out of pocket expenses and invoices are automatically and instantly tracked against your budgets, so you save more time and can ditch those out of date, messy spreadsheets.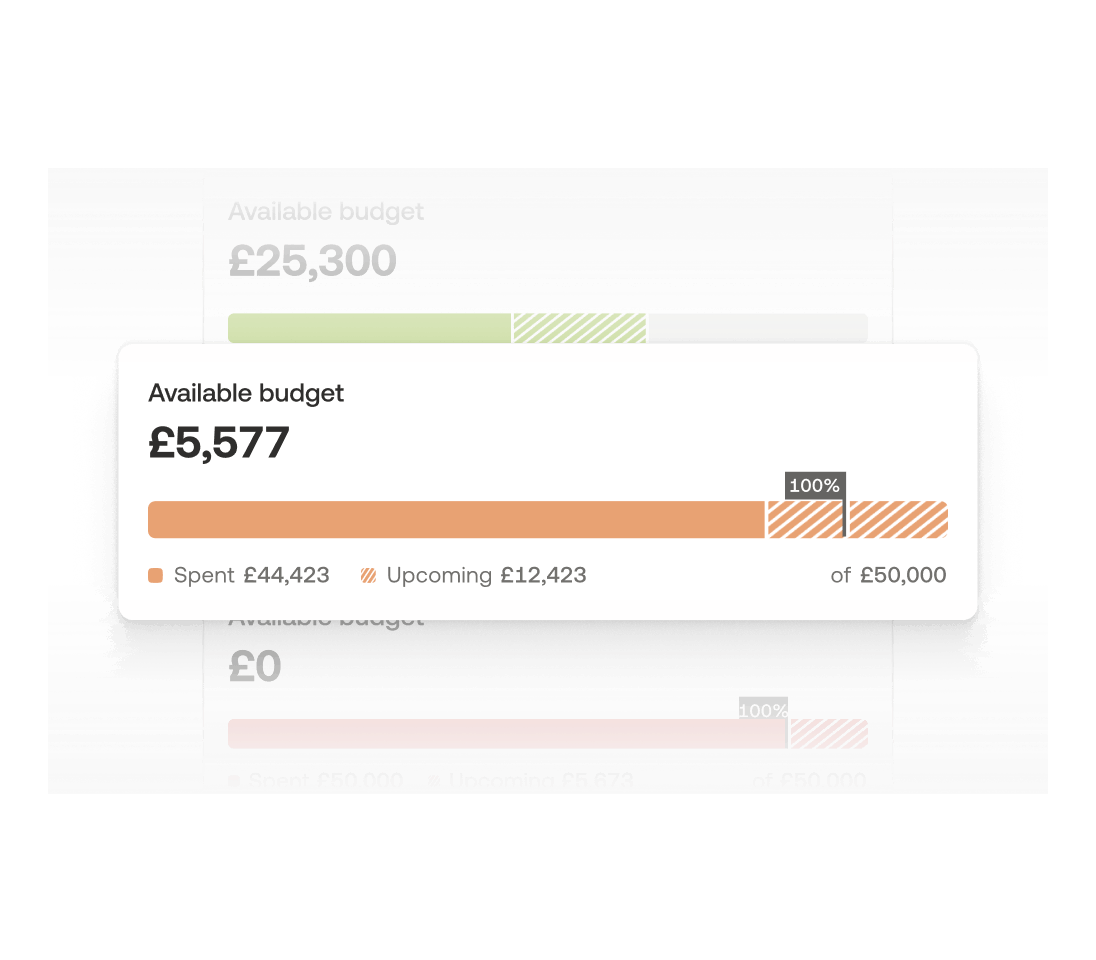 Avoid unnecessary spending.
Managers can review and approve their team's spend in context of the budget it will impact. This visibility helps you and your team make informed decisions and limit unnecessary spending.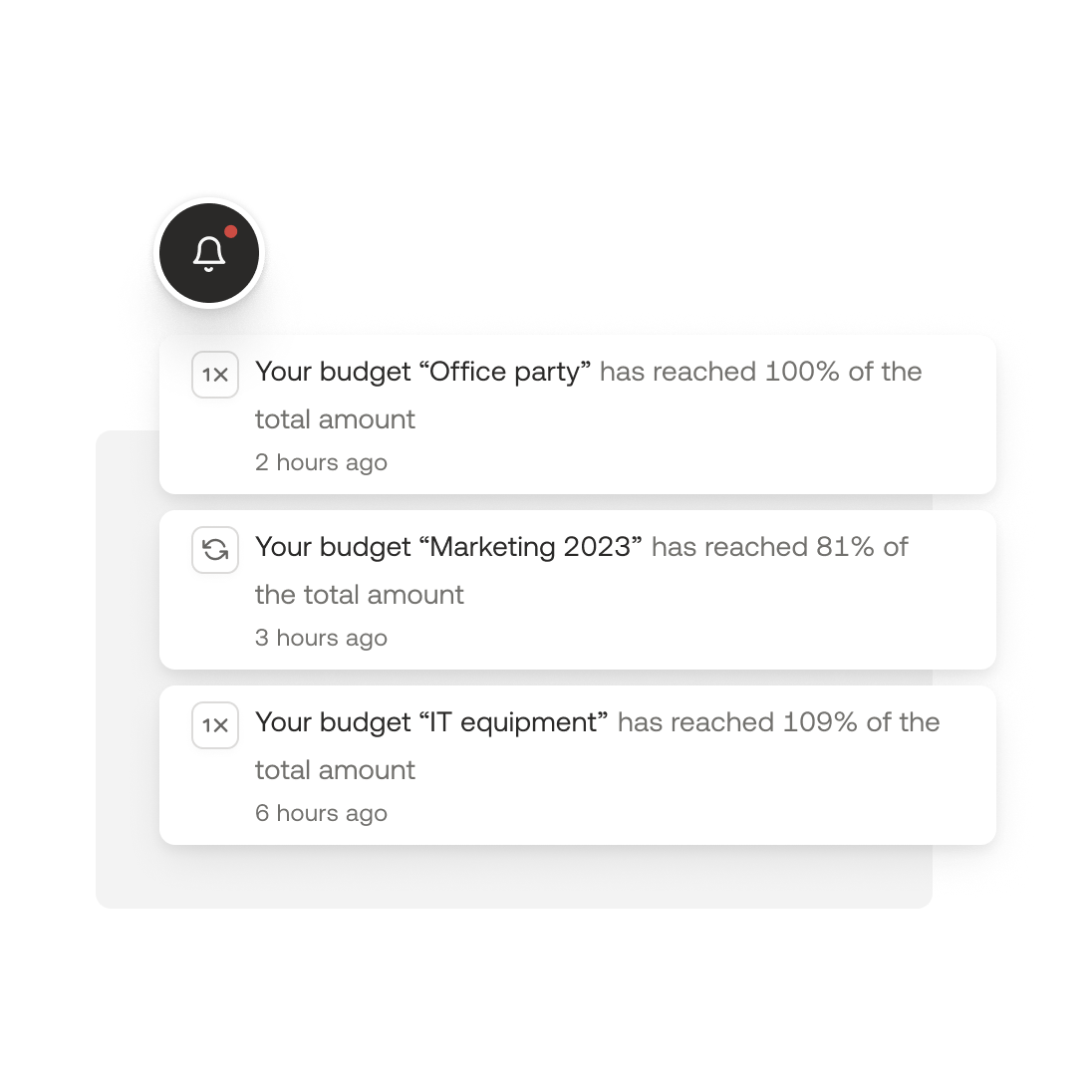 Know before it's too late!
No more nasty surprises. Budget holders and finance teams are notified when they're at risk of going over budget. You now have more control and can adjust spending or the budget proactively.
How it works:
Create a new budget in 2 minutes.
In a few short steps, you can easily define the budget name, type, date, and amount. Select which teams or cost centres are associated. All expenses generated will be allocated to the budget.
Appoint a budget holder.
The budget holder will automatically receive notifications when the limit has been reached and also view all transactions assigned to the budget. Empower your team with more accountability.
Monitor and track your spend.
No more endless Excel spreadsheets. You can easily have more visibility and transparency by viewing every business budget on a holistic dashboard. Narrow down even further so you can spot overspending before it's too late.
Adjust on the go, anytime.
Budgets are automatically updated with real-time information. This allows you to have more control by quickly reacting and adjusting when needed. And ensure nothing is overspent!
Moss combines all the tools you need in one place
Want to know more?
Book an introduction call with one of our product experts to hear how Moss products could revolutionise the way you work.