For basically every business around, marketing offers a great chance to attract new customers or clients and keep interest among those who have interacted with the company before. However, many decision makers struggle when it comes to making a realistic and sufficient plan. We've compiled some tips that can help with allocating a digital marketing budget, so you can minimise the risk of underspending and ensure you get a good return on investment (ROI).
What is a digital marketing budget?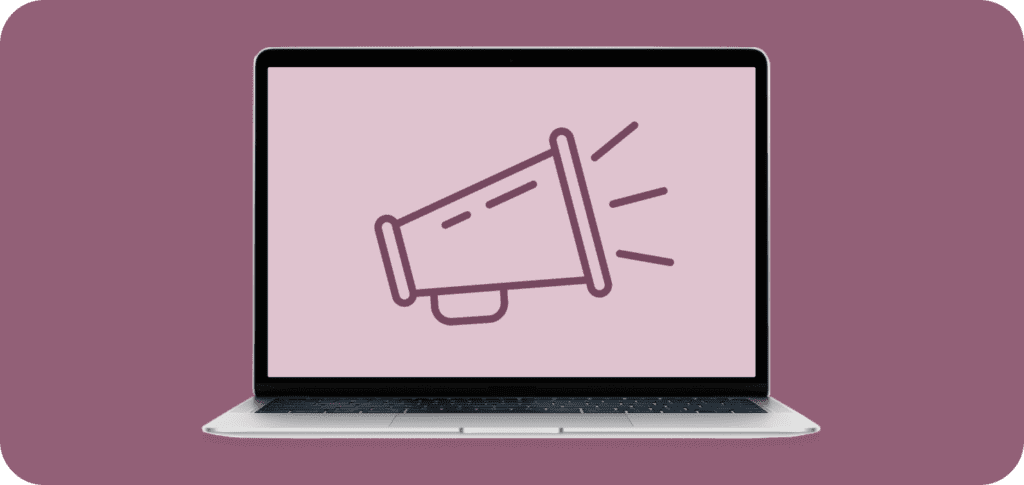 Companies with especially tight budgets tend to neglect marketing, which in most cases proves to be a huge strategic mistake. The reason is simple: In order to be seen and noticed, companies need to get themselves out there where people can find their services and products easily. It's crucial to stand out since, in general, every business is competing with 25 other enterprises offering similar things. In today's world, digital channels are prioritised heavily, whereas linear TV, print and outdoor ads have become less attractive. For many branches, traditional marketing ways are still absolutely relevant.
The sole hope that Google will lead people to their website most likely won't be enough, and it definitely won't help build a trusted brand quickly. However, even SEO-related efforts count towards a digital marketing budget. They help promote organic growth and generate income without having to pay for advertisements.
Paid or organic initiatives: which is better?
That being said, it is important to balance organic and paid initiatives when calculating digital marketing costs. By writing blog posts or creating social media attention through images, campaigns and videos, people get to know a brand and its values. This output helps customers gain useful information and builds trust in the long run. For these efforts, companies have to choose between paying for in-house content creation or freelancers, as well as additional costs like software and equipment.
To ensure a good return on investment, it's also crucial to invest in marketing that actively attracts more customers. This can be done by powering content through online advertisements on search engines like Google, or pushing posts on social media. With filtering, it's much easier than on TV or the street to reach a specific target group. As it is with many things in life: If you invest in the right things, you will be paid back.
How much should a digital marketing budget usually be?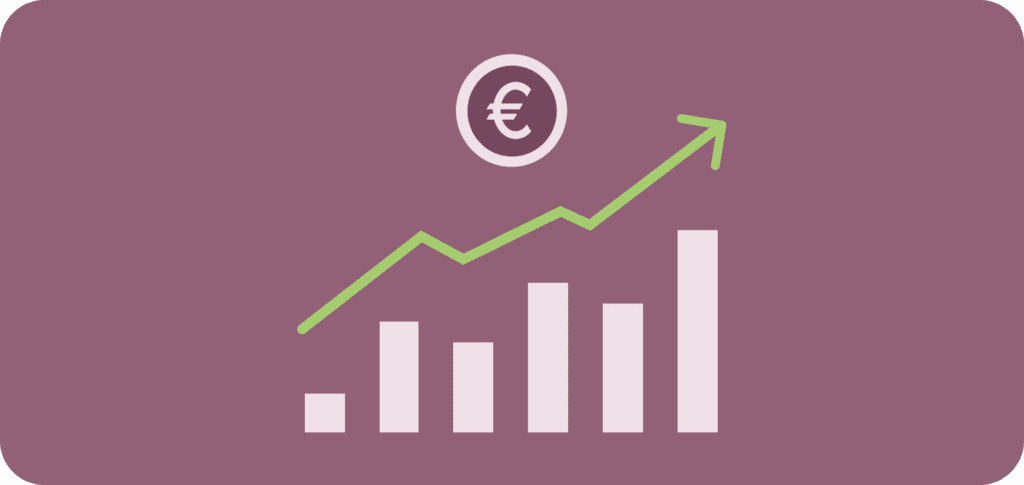 As a rule of thumb for small and medium-sized businesses, it's advisable to spend up to 8 percent of revenue on marketing. However, it's worth taking a closer look at the individual situation of the company, as some business models require more or less than others.
This is due to the fact that the idea, product, or service may be suited to specific target groups only. When an enterprise mostly works through word-of-mouth marketing and organic growth, it makes significantly less sense to spend a lot of money on a digital marketing budget. But suppose a company is based on online sales or heavily relies on revenue made from social platforms. In that case, it comes with the territory that marketing has to happen where possible clients and customers are most likely to find specific products and services.
We strongly suggest also thinking about a well-designed website and appropriate maintenance resources. Nowadays this is a must-have and it should be a top priority for most businesses. Related to that is continuous SEO analysis and adaptations—both technical and content-related.
Tip: It's true that paid social campaigns and Google Ads can cost a lot of money. But they also promise the strongest ROI for many businesses, especially those that are already strongly connected to digital products and services. That's why many companies rely on influencer campaigns or organise buzz-creating events with them.
Calculating digital marketing costs step-by-step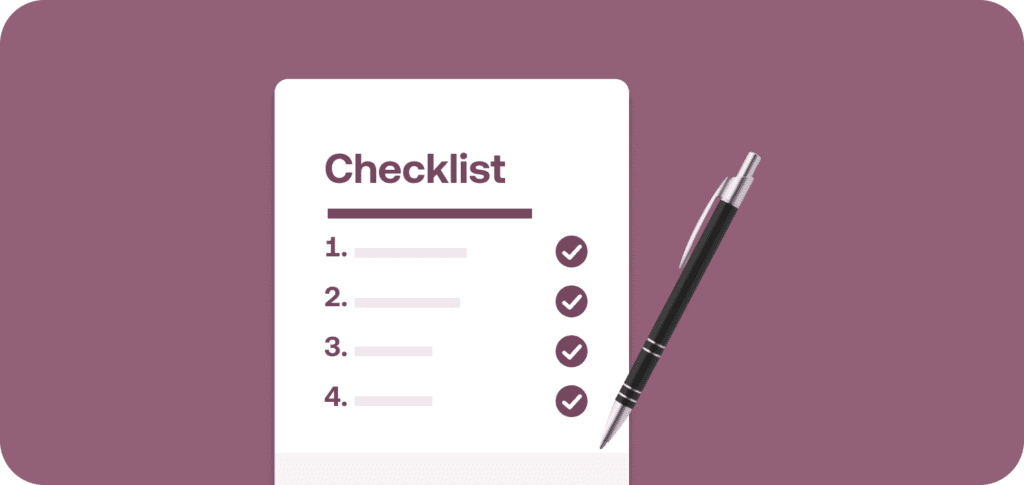 Nowadays, there are still many business owners who mix up marketing and advertising. It may be true that promoting a company is essential for the marketing team. But in order to achieve individually set marketing goals, you need to think of so much more than a paid advertisement on social platforms.
Your marketing budget should reflect the whole range of expenses that come along with your marketing efforts, including:
software and subscription rates
equipment such as a professional camera and green screen
travel expenses
salaries
market research costs
website costs
agency fees
payroll
rates for freelancers
Keeping those extra costs in mind when planning the budget, helps avoid uncomfortable situations and streamlines processes in marketing and content creation teams. Having to ask for additional funding slows down campaigns and might lead to a loss of momentum.
A major mistake many businesses make is forgetting about their existing customers as they only focus on reaching out to new people. Newsletters are a great way to stay in touch with those who have bought from you before. But instead of just spamming them with facts that might only be interesting to you, it is essential to provide useful information or even benefits for being a client of the company. Discounts for loyal members or customers should therefore be included in your digital marketing budget as well.
Know your numbers
Tracking marketing expenses is essential to gain insights into the actual need. This not only keeps current costs at bay but also helps with creating future budgets. It is necessary to also review what previous marketing efforts have done for the company.
If a business paid £5,000 for Instagram ads last year but notices that clicks, revenue, or conversion rate were still low, it's probably not a good idea to continue paying for more ads without making necessary adaptations beforehand.
Know your audience
Maybe there are more appropriate digital channels for the business. Some enterprises want to reach target groups that are more active on Facebook, YouTube, or TikTok. In this case it would be a mistake to shovel money into Instagram or Google Ads when they have a minimal audience of users who are interested in what the company does.
The following questions need to be asked in order to determine what your marketing goals are: What is currently important to the business—awareness or conversion? Should the audience be targeted by demographics such as age, city and job? Or is it more useful to filter audiences based on behaviour and intent?
Research is a non-negotiable part of marketing, so if businesses have the chance to analyse their audience or customers through surveys, they can gain a tremendous advantage. This way, they can create specific buyer personas which not only help them keep focus, but also help team members and external associates understand the target audience. A proper customer relationship management (CRM) system will support you here.
Set ambitious but realistic goals
Before allocating funds, a company should set specific goals for the quarter or year. This includes some heavy prioritising in terms of growth, stability, brand shift or more. More specific goals can be product launches or new features.
From those goals you can derive specific initiatives. Knowing about upcoming product launches, events, and planned promotions will help marketing develop specific strategies in accordance with respective target groups and determined goals. Knowing exactly what you want, from limited-time initiatives to long-term conversion, is the best way to calculate as precisely as possible.
How Moss can help with digital marketing budget allocation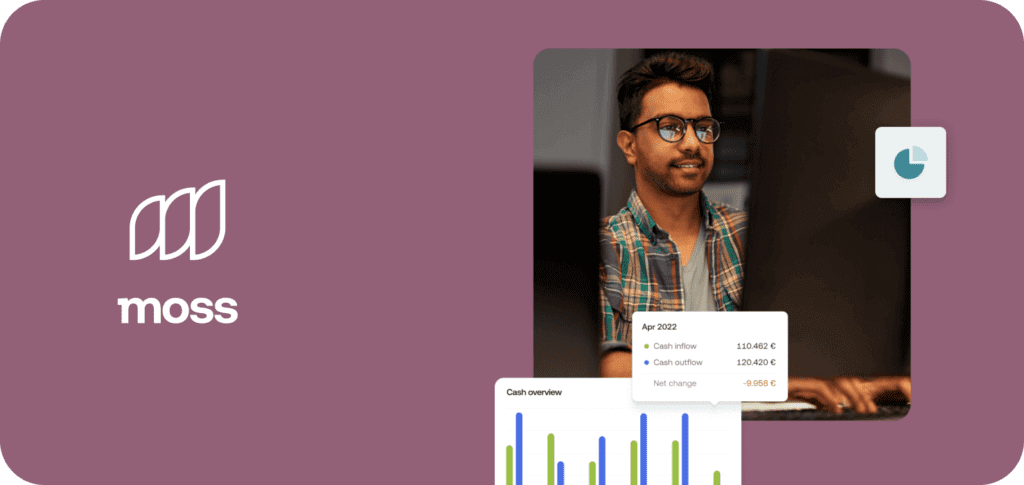 Where and why to invest, but also what to invest in, is the basis for effective digital marketing budget allocation. Otherwise, you're likely to miss out on great opportunities, make poor financial decisions and cut costs in departments which should be growing. That is why we at Moss want to support small to medium-sized businesses with powerful in-depth tools. Understanding your budget is key when doing business, and Moss Insights can help you gain deeper knowledge.
Our service automatically consolidates transactions from all business accounts to provide managers, finance team members and CEOs with real-time insights. This gives a clear overview of your company's liquidity without having to switch between accounts, spreadsheets, and other business analytics tools. This way, financial insight becomes a significant competitive advantage. By knowing how much money there is to spend, it becomes a lot easier to adhere to a digital marketing budget. Your perfectly balanced digital marketing budget is just around the corner.
Using Moss subscription cards, you can ensure your bills are automatically paid on time, whenever they're due. Create dedicated cards for individual software subscriptions, recurring expenses, or monthly data top ups, and compile all the relevant data using our software.
Moss also provides smart invoice management that simplifies daily tasks for accounting, managers and other team members. This way, you can easily bundle and review all marketing expenses. And, by giving out corporate cards to employees, businesses can drastically reduce time-consuming reimbursement processes while keeping track of all the smaller expenses related to marketing campaigns. When it comes to documentation and tax returns, all information can be transferred to Xero via our smart interface.
FAQs
How do you calculate a digital marketing budget?
To calculate a realistic digital marketing budget, you first need to set company goals and determine what your quarterly or annual highlights will be. This includes general goals like growth or stability, but also product launches or planned events. From this, you can start developing campaigns and calculate how much money is needed to realise them
What is a typical marketing budget?
The average marketing budget is around eight per cent of revenue. If that seems significantly high or low to you, then fear not: Every company needs to check what their individual business model allows, and what really helps them grow. Therefore, there is no simple answer to the question of how much a marketing budget should be.
What should a marketing budget include?
When creating a marketing budget, you should include expenses for paid advertising, sponsored web content, hiring new staff, freelancers, necessary software, as well as equipment, discounts and promotion codes for loyal customers, building and maintaining a user-friendly website, and taking care of SEO.
Which is better: paid or organic initiatives?
Paid and organic initiatives should always go hand in hand and represent the company's status. It doesn't make sense to pay for an advertisement when there is little to no organic growth. Metaphorically speaking: There must be a spark to grow a flame.
How do I analyse my audience?
In marketing, it is crucial to have a good understanding of your target audience. Therefore, surveys and questionnaires can help you learn more about your customer's needs and wishes. Digital tools and social platforms also provide further insights into the clientele that is interested in your products or services.
Which marketing effort provides the highest ROI?
Paid social campaigns and Google Ad campaigns might cost you a lot, but they also provide a strong ROI—especially when your product is used digitally or attracts a younger audience. That is one of the reasons why influencer campaigns are so popular nowadays.
Latest posts by Henry Bewicke