Business credit cards are available to companies of all sizes, and in any industry. They work just like personal credit cards, except they're issued in the name of a business, rather than an individual. But what are the best business credit cards in the UK? And how do you recognise a good offer? We've created this guide to dive into the topic in more detail.
Why are business credit cards useful?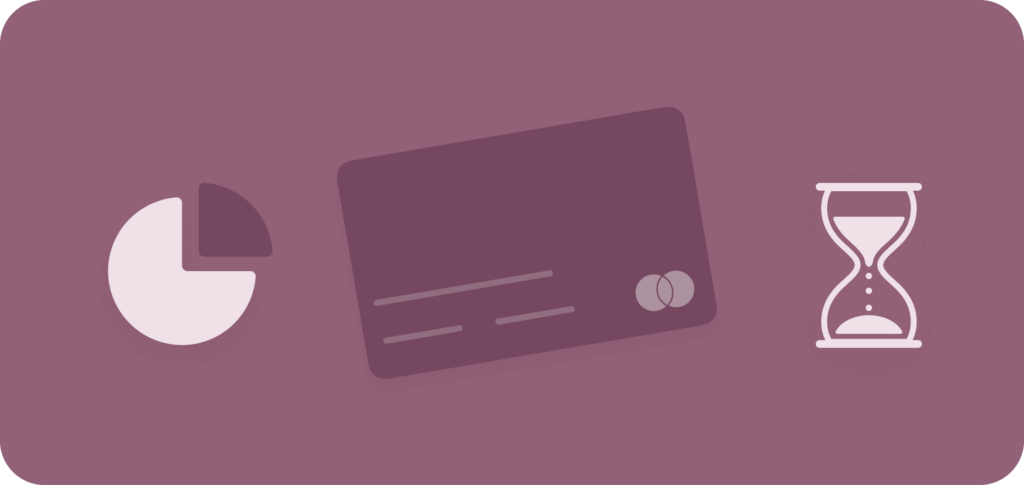 Business credit cards give companies access to a line of credit with a predetermined credit limit. Generally, there are no set repayment amounts for the money you borrow, but you must guarantee to pay the minimum monthly payment. Interest is charged if you do not pay your balance in full each billing cycle.
However, using business credit cards in the workplace can be a convenient, efficient way to manage business expenses. That is, as long as you choose the right card. You should also establish clear policies and procedures, and, of course, monitor and track expenses properly.
Here is a quick list of the most significant advantages offered by business credit cards. They allow you to:
Separate business and personal expenses much more easily
Earn rewards on business-related purchases and save money on expenses related to business travel or merchandise
Build business credit, which can be useful if you need to apply for loans in the future
Manage employee expenses more easily by simplifying tracking and control, especially when used as the single source of payment for business-related purchases
Good to know: Nowadays, it's easy to hand out business credit cards to all employees who need them. You should communicate clear guidelines for which expenses can be charged to their business credit card and how much employees are permitted to spend. It can also be helpful to implement card limits. After all, it's the business, rather than the individual employee, that is responsible for repaying the debt.
Applying for a business credit card: What to consider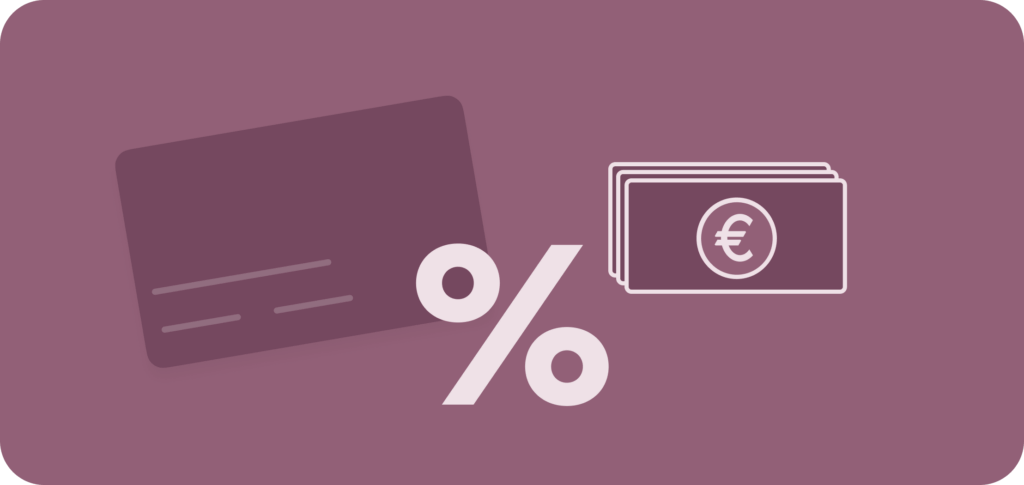 When choosing a credit card for a startup or new business, it's crucial to consider your organisation's specific needs and goals. First and foremost, you should be happy with the interest rate offered by the bank. It's also important to know whether it's possible to carry a balance from month to month. Next, you'll want to compare the various different fees that each bank applies. These can be annual fees, balance transfer fees, cash advance fees, and many more. Dismiss all cards that do not have reasonable fees and choose those that will only charge you for expected costs instead.
There are also plenty of cards which offer generous repayment terms. The best business credit cards for large enterprises and small start-ups are those that offer flexibility when needed. The credit limit should also reflect your company's needs. If you expect to make large purchases on behalf of the business, you may want to look for a credit card with a higher credit limit.
As we've mentioned before, you should check the cards' individual rewards programs. Earning points can save the organisation plenty of money and help team members, especially those who travel a lot. Most cards also offer access to airline lounges and come with travel insurance.
What is APR?
The abbreviation APR stands for annual percentage rate. It is the yearly rate applied to credit card balances and it represents the cost of borrowing money from the issuing bank. APR takes into account the interest rate and any fees or other charges associated with the credit card.
It is essential to understand your business credit card's APR, as it can significantly impact the overall cost of using it. Credit card APR can vary depending on several factors:
The creditworthiness of the cardholder
The type of credit card
The terms of the credit card agreement
Some credit cards have a fixed APR, which means that the interest rate does not change over time. Others have a variable APR, meaning the interest rate can fluctuate based on market conditions. If you carry a balance on your credit card from month to month, the APR will determine how much you pay in interest charges. To avoid paying high interest charges you should try to pay off your credit card balance in full each month whenever possible.
Small business credit card vs corporate credit card
Some credit cards are designed specifically for small business owners and their employees. They usually do not need to borrow a high amount of money but instead want to use the card for everyday purchases or the occasional business trip. They usually come with attractively low annual fees. But they also have a low credit limit, and sometimes high interest rates. This helps the provider balance out the risks of providing credit cards for small businesses.
The best business credit cards for large enterprises usually offer attractive rewards programs, cashback opportunities, and special financing options. They may offer higher credit limits, more flexible repayment terms, and the ability to track and manage employee spending. Corporate credit cards may also offer different fees, such as annual fees, balance transfer fees, and cash advance fees.
In general, a business credit card should only be used for business-related expenses. However, it is possible to use a business credit card for personal expenses in some cases. For example, if you are self-employed or run a small business, you may use your business credit card for personal payments if you are unable to separate your personal and business finances. In these cases, it is crucial to keep track of your personal costs and ensure that you are able to pay them back in a timely manner. If an employee accidentally uses a business credit card for personal expenses, it's important that both the employee and business follow procedure.
The best business credit cards in the UK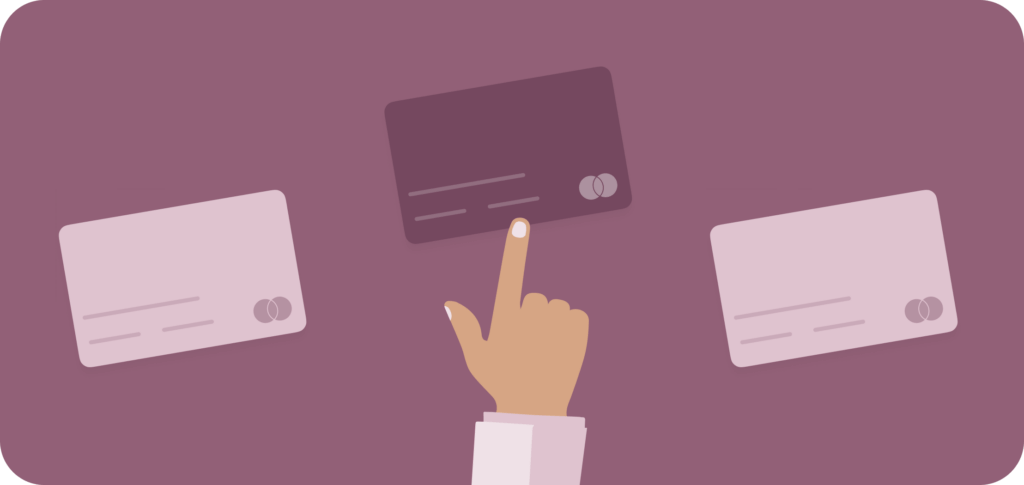 When looking into the various different options for business credit cards in the UK, you'll probably notice that most are geared towards the needs of large enterprises. But there are also many cards available that offer a more basic model which is better geared towards start-ups or self-employed entrepreneurs.
The following business cards can give you an idea of the possibilities in the current market. We have focused on some of the big players, as well as some lesser known choices.
| | | | |
| --- | --- | --- | --- |
| Card | Annual fee | Rewards program | Additional benefits |
| American Express Platinum Business Card | £650 | Rewards points on purchases | Annual travel credit, airport lounge access |
| Spark Cash Select from Capital One | £0 | 1.5% cash-back on purchases | No foreign transaction fee |
| Barclaycard Premium Plus credit card | £150 | Cashback on travel and trade | Useful for trading overseas, enhanced travel insurance, access to airport lounges |
| Metro Bank Business credit card | £0 | No cashback or other rewards | No foreign exchange fees in Europe |
| Santander Business Cashback Credit Card | £30 | 1% cashback | No foreign exchange fees |
As you can see, some of these examples are considered among the best credit cards for business travel. Many offer a range of travel benefits, some including access to exclusive airport lounges, a concierge service, and travel insurance. Others let you earn reward points on business-related purchases with the option to redeem them for further travel.
Considering these benefits, it's safe to say that these are currently some of the best business credit cards an SME can use. However, we want to point out that every company should check their individual needs and financial situation to find the right credit card.
Please note: Banks adapt rates, offers, and fees according to the current market. So keep in mind that there might be changes when applying for a specific business credit card and check the terms and conditions thoroughly before submitting your application.
Smooth and easy workflow: Business credit cards from Moss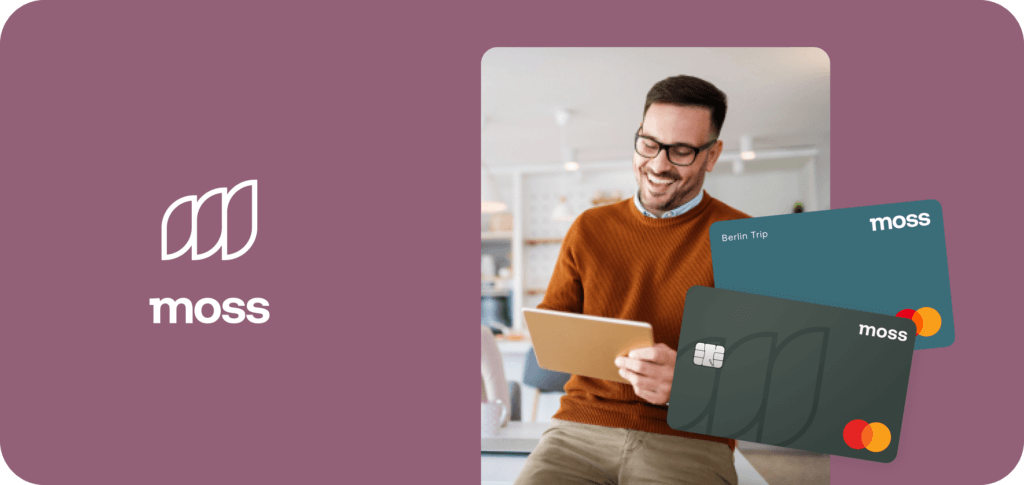 At Moss, we pride ourselves on offering a powerful solution for organisations that wish to provide corporate cards to all of their employees, even freelancers or subcontractors. Whether you rely on virtual cards for one-time online shopping, subscription payments, or your team members need physical cards for business travel—Moss has you covered.
Thanks to our automated expense categorisation, costs are classified based on their nature and assigned to specific categories. This can help you track your expenses in real-time and identify any areas where the team may be overspending. With additional solutions, like Moss Insights, you can manage and analyse your finances in great detail, and inform your strategic decision making with real numbers.
Moss also offers customisable alerts so you can set up notifications for certain types of expenses, or when you reach certain spending thresholds. Our smart business cards can be integrated with popular accounting software such as Xero to automatically import transactions for an effortless and smooth workflow.
FAQs
How do I find a good business credit card?
When looking at offers from different banks, always check the fees and interest rates on purchases. Choose cashback products or cards with similar perks and benefits, like reward points. Remember, some cards are not available for new clients.
What is the difference between a small business credit card and a corporate credit card?
A small business credit card is a credit card specifically designed for SMEs and their employees. It is typically used to make business-related purchases and may offer features such as rewards programs, cashback, and special financing options. In comparison, corporate credit cards may offer higher credit limits and more flexible repayment terms.
What is the best credit card for startups or new businesses?
When choosing a credit card for a startup or new business, it should be flexible with a competitive interest rate. Specific rewards programs may align with your business needs as points can be redeemed for travel. The credit limit should be appropriate and fees must be reasonable.
How do I prevent business credit card fraud?
Virtual cards for one-time use can be set up within seconds and are a great way to prevent overspending or fraud. Employees can't lose them, and they can be assigned to specific use cases or custom spend limits. Many physical business credit cards can be tracked in real-time so you can check for unauthorised payments and act accordingly by blocking the card.
How do I apply for a business credit card in the UK?
After researching different business card options, you should prepare the paperwork: You'll need to provide certain documents to the credit card company. This may include proof of your business's identity, proof of your income and financial information. Submitting an application can typically be done online or by sending the papers to the bank. The application process can take a few days or weeks, depending on the credit card company.
Can I use a business credit card for personal expenses?
It is a good idea to separate business from personal expenses whenever possible to avoid confusion or complications when it comes to paying your credit card bills. However, self-employed individuals who are unable to separate personal and business finances may use the card—including using cash-back rewards for private matters.
Latest posts by Henry Bewicke