Customer stories
Tech Company
More overview, more transparency: How Demodesk empowers its employees

Franziska Nachtigall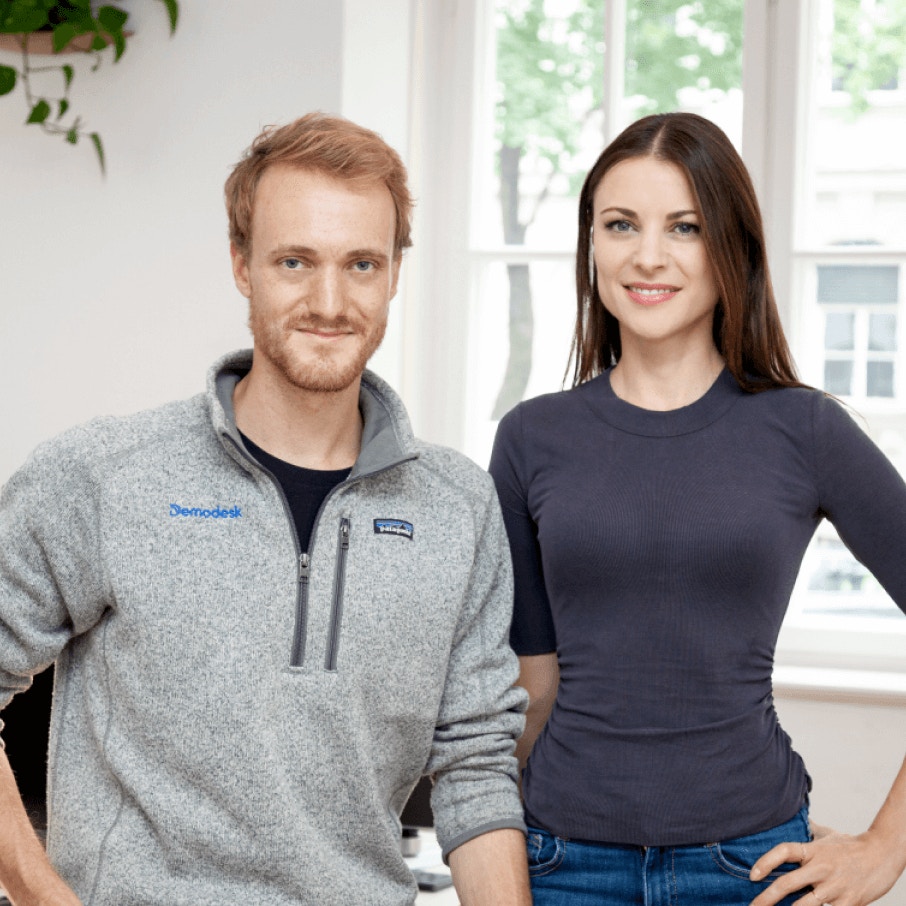 2018
Munich
50-100 Employees
Munich-based software start-up Demodesk launched in 2018 with a challenging vision: to help sales teams around the world make more sales – from anywhere. To achieve this, the young company has developed its initial screen-sharing technology into an intelligent video conferencing platform for customer meetings over the past few years. The cornerstone of their success: a global and diverse team with the ambition to shape the future of customer meeting software.
Challenges
Lacking overview of expenses & costs

Intransparent & costly spending processes

Missed deadlines & delayed reimbursements
Solutions
All expenses centrally in one dashboard

Physical & virtual credit cards for all employees

Provide training budgets thanks to new insights
The challenges
Such a fast-growing and globally operating team often entails a considerable amount of administrative work, especially for a small start-up - particularly in time-consuming expense management. The Demodesk team quickly realised this and initially relied on a two-person finance team - consisting of Filippo Laita as People Operations Manager and a Chief of Staff. At that time, the start-up was not yet using digital tools to manage expenses. "To be honest - it was a bit of a pain before we implemented Moss," Filippo recalls. "It was a confusing situation".
Lost among mountains of expenses
With that, Filippo already sums up the biggest problem in the startup's expense management: the financial managers lacked an overview of all the expenses that had been made. "It was incredibly difficult to get an overview of all the individual transactions and figure out who was responsible for which payment," describes the People Operations Manager. As a result, the finance team was increasingly wasting time chasing down missing receipts and tracing the people who had made individual payments.
And yet, at the end of the month, a lot of invoices and receipts were missing. Filippo recalls: "My accountant would ask me: Here is a transaction from mid-December – who was responsible for it? And can you send me the invoice? But I didn't even know who had made the payment." So even the month-end closing took more and more time as expenses increased. Time that Filippo would have preferred to invest in improving operational HR processes.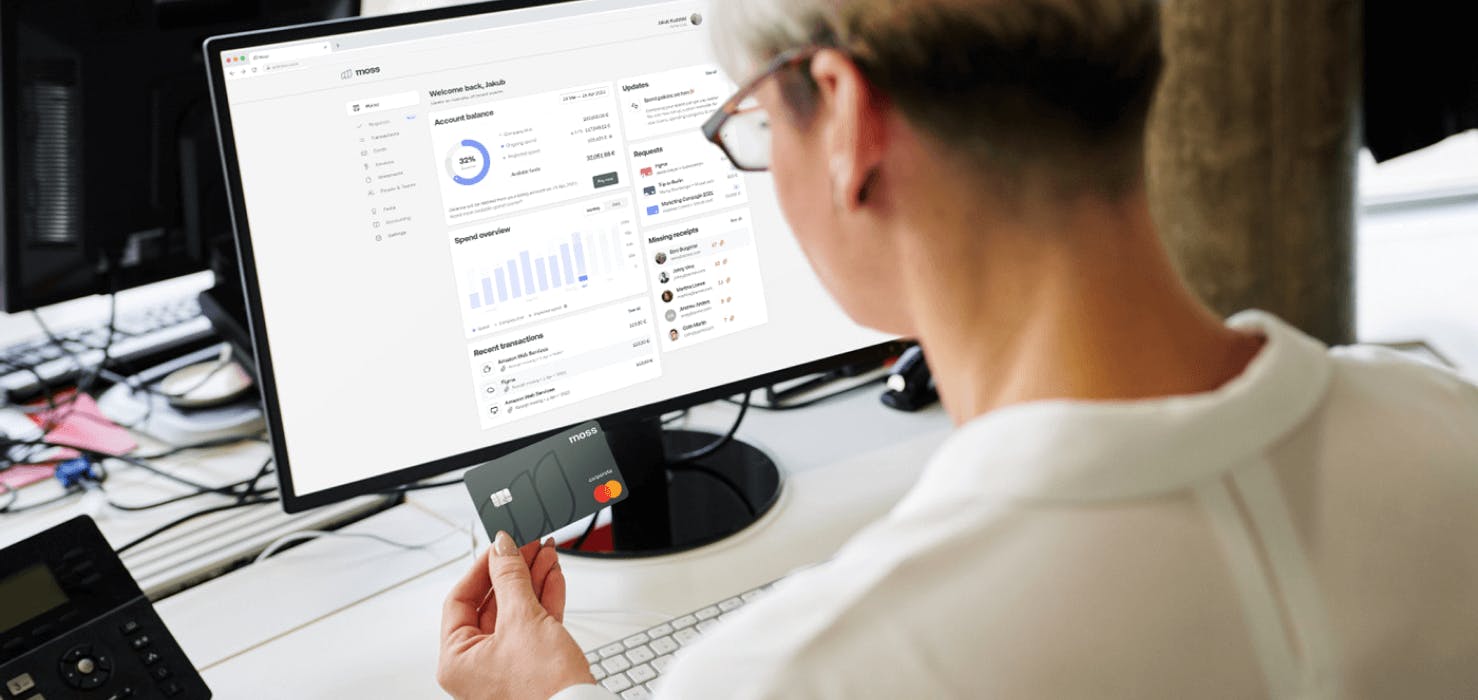 Cost reimbursements: Constantly in arrears
As the person responsible for People, Filippo is particularly concerned about the affairs of his employees. To employees, the company's unstructured expense process was causing increasing difficulties. Every payment first had to be requested from the finance team and clarified with the responsible manager – often in a time-consuming "conversation ping-pong" via Slack. Once the expense was finally approved, the team member in question typically went to prepay.
"You can never be too organized! And I think I speak for all startups on that."

As a consequence of the cumbersome expense workflow, the finance team found itself dealing with increasingly long lists of expense reimbursements that were nearly impossible to process. Delays and missed reimbursement deadlines were piling up – even though a lot of time was spent reimbursing employees in a timely manner. "I mean, it's the employees' right to get their money back if they spent it on the company," Filippo says, describing the dilemma. 

Demodesk's finance team ultimately decided to improve and automate internal processes. Most importantly, to make expense management clearer and more transparent.

The solution
When deciding on an optimal expense solution for the growing company, Demodesk finally chooses Moss. Filippo was immediately impressed by the clear and simple user interface. All central features can be grasped at a glance and understood immediately. This makes for much less effort, especially when employees switch to the new tool: "There was simply no need to say: OK, I now have to teach my team how to use the tool," Filippo reports happily. 
All issues "right under your nose"
While not all team members were using the new system in the beginning, Filippo's overview of the company's cost and expense flow sharpened as more employees made their expenses with Moss' corporate credit cards. On the Moss dashboard, he was able to see all payments bundled together and in real time. "This allows me to see all transactions happening virtually right in front of my eyes," says the finance manager happily. He adds, "That alone has made Moss worthwhile – everything is just there, right in front of me."
Pre-accounting take just a few clicks
Thanks to the better overview, Filippo now has to invest significantly less time in tracing transactions and receipts. In Moss, he simply filters payments by missing receipts or by the individual employees. "If I see a missing invoice, I can easily see who is responsible for the payment and remind them – without having to point fingers, so to speak." 

Once all the relevant data is available, Filippo uses the tool to forward it to his accountant with just a few clicks: "At the end of the month, I simply click 'Download', send everything directly to my accountant and then everything is done. That's all I have to do there." As a result, the People Operations Manager now has more time for his employees and for optimizing operational processes.
Virtual credit cards – more freedom for the team
In particular, Demodesk was able to make the previously time-consuming payment process much more efficient with Moss. Employees can now simply request physical or virtual credit cards from Moss for their payments and use them to make the expenses. For example, if an employee conducts a customer interview and pays for dinner in the process, the money for that is paid directly by the company – and the hassle of laying out money and requesting refunds afterwards simply disapperas.

When it comes to approving payments, Filippo is especially helped by Moss' automated budget reminders. If the startup threatens to run out of budget, Filippo gets email and SMS reminders that keep him up to date. "I mean, that doesn't scare me now," Filippo laughs, "But it's good to know, because that way I can tell employees: sorry, better postpone this expense until next month."

More budget for employee development
Most importantly, having better visibility into expenses and costs helps Filippo and the Demodesk team develop a better understanding of where expenses actually occur. With a clear view of internal cost flows, the company can invest its money in more targeted ways. For example, in the professional development of its employees, which is especially close to Filippo's heart. 

"Just try it out - it just makes your life so much easier!"

To that end, each team member at Moss is allocated an annual budget that they can use for professional development and training. And even training expenses that go beyond that can be easily reviewed and approved in the tool. As a result, Filippo has been able to use Moss not only to improve expense management at Demodesk, but also to implement new HR projects and processes – evolving in both areas of his role as People Operations Manager. So for other startups, he has this clear advice: "Just try Moss. It makes your life so much easier!"
Experience Moss now and manage all your expenses in one place.