Pay faster and safer
With Moss and Apple Pay
Use your Moss Cards on any Apple device and enjoy all benefits of Moss and Apple Pay.
Easy
Add your Moss Cards with a few taps and pay fast, easy and contactless with your Apple devices.
Secure
Your card information isn't stored on your device or shared when you pay. Paying has never been safer.
Flexible
From virtual to single purchase Moss Cards: Always have the right card on your iPhone, Apple Watch or Mac.
Private
Pay online and avoid filling out lengthy forms. Your personal data is protected at all times.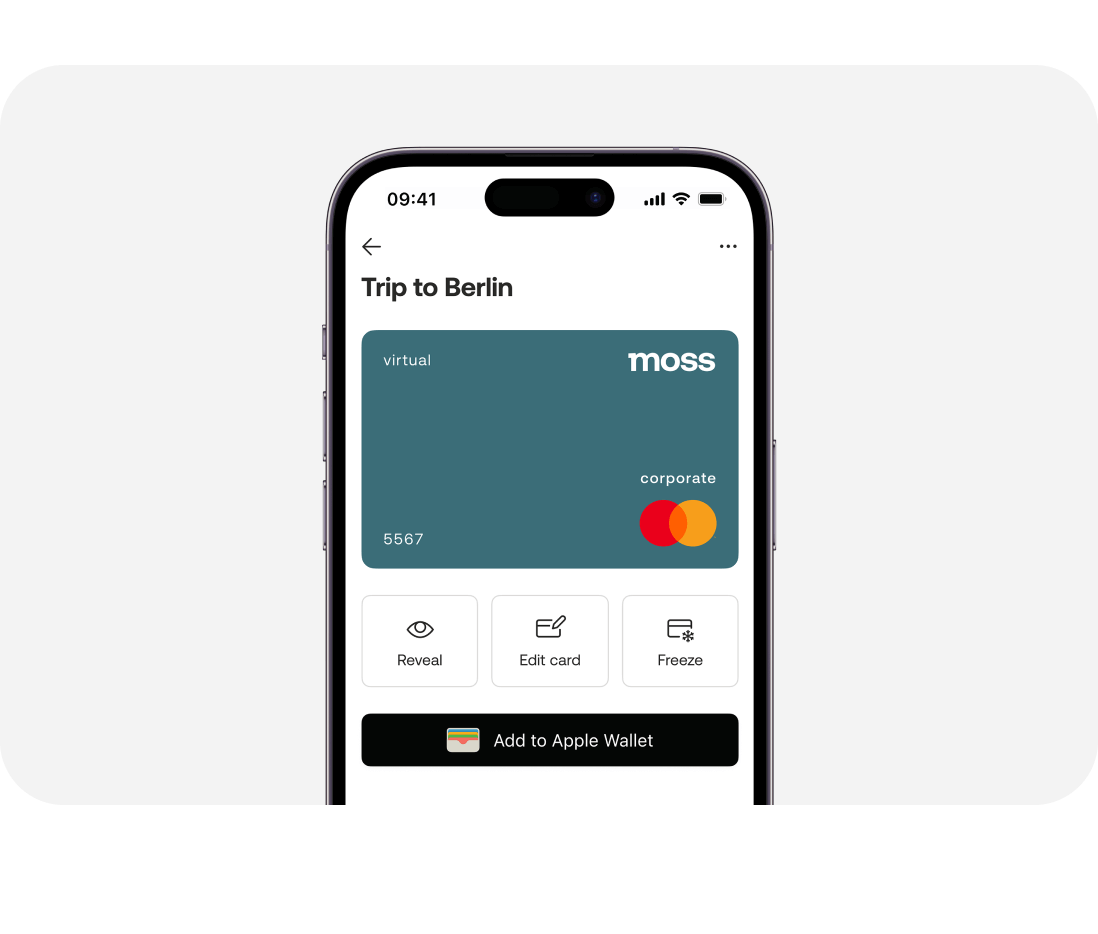 Business spend the easy way
Apple Pay is a digital wallet that enables easy and safe mobile payments. Simply add Moss Cards to Apple Pay and enable your employees to pay for business expenses with the devices they use everyday.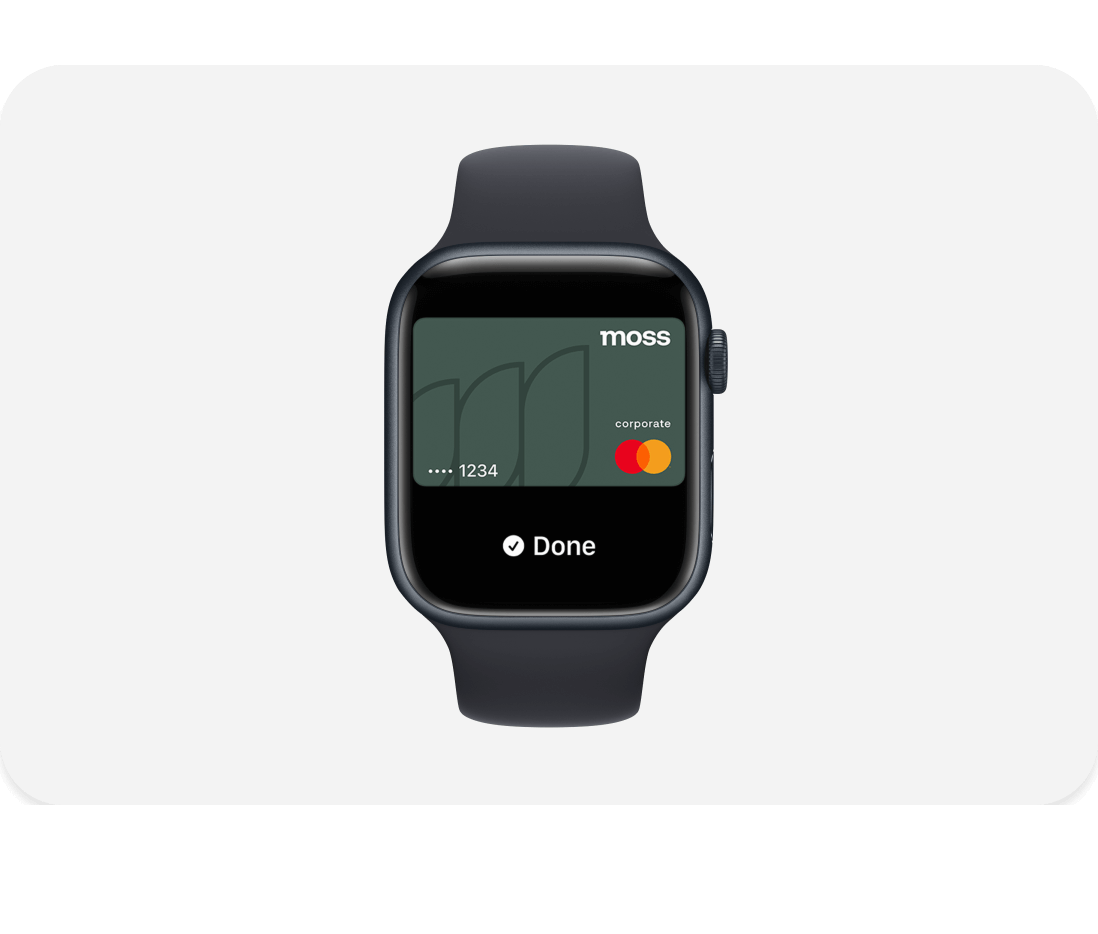 Payment within arm's reach
With Moss and Apple Pay, your corporate cards are always super easily accessible. Need to pay for a cab or a client dinner? Just hold your iPhone or Apple Watch near a contactless reader until you get a confirmation.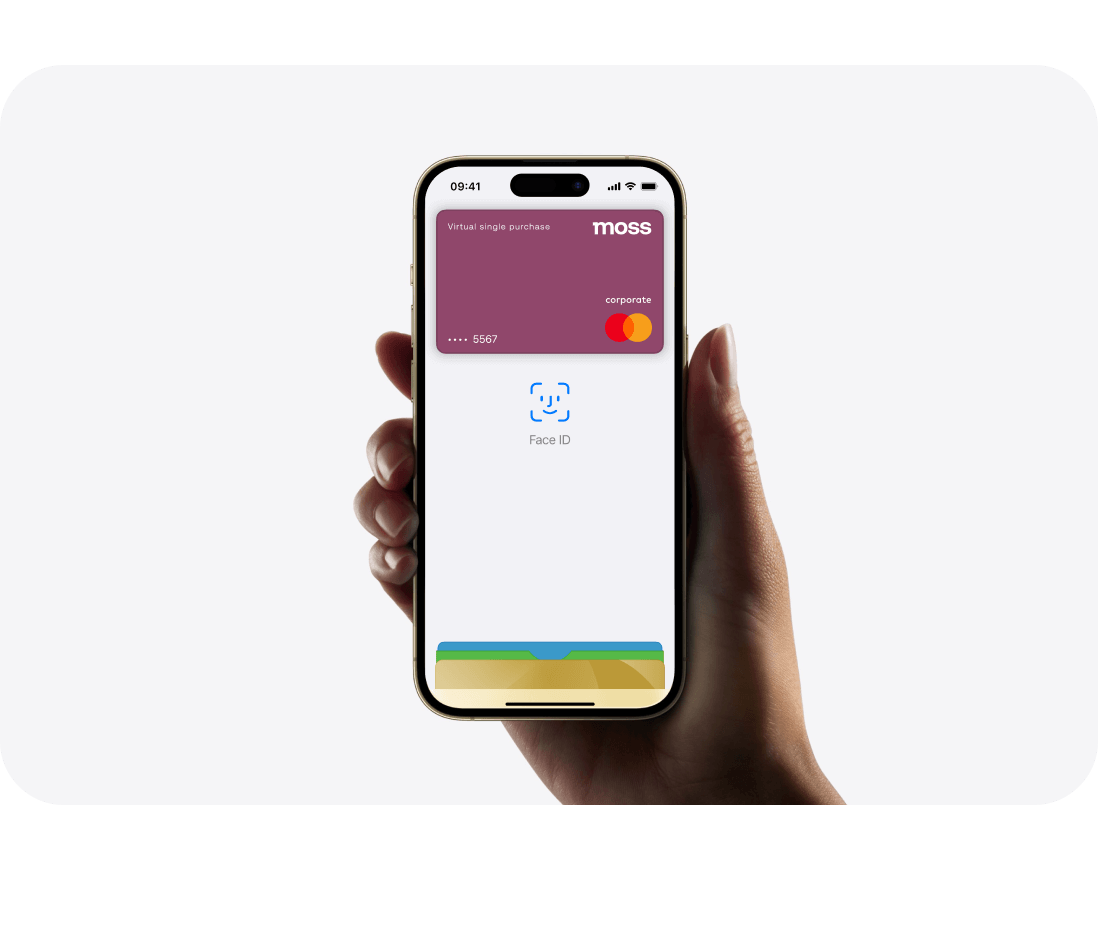 Use Moss Cards at lightning speed
On a business trip and in need of a corporate card? Create a virtual card in seconds with Moss, add it to your Apple Wallet and use it instantly. Online or offline, get all your Moss Cards in one place in your digital wallet.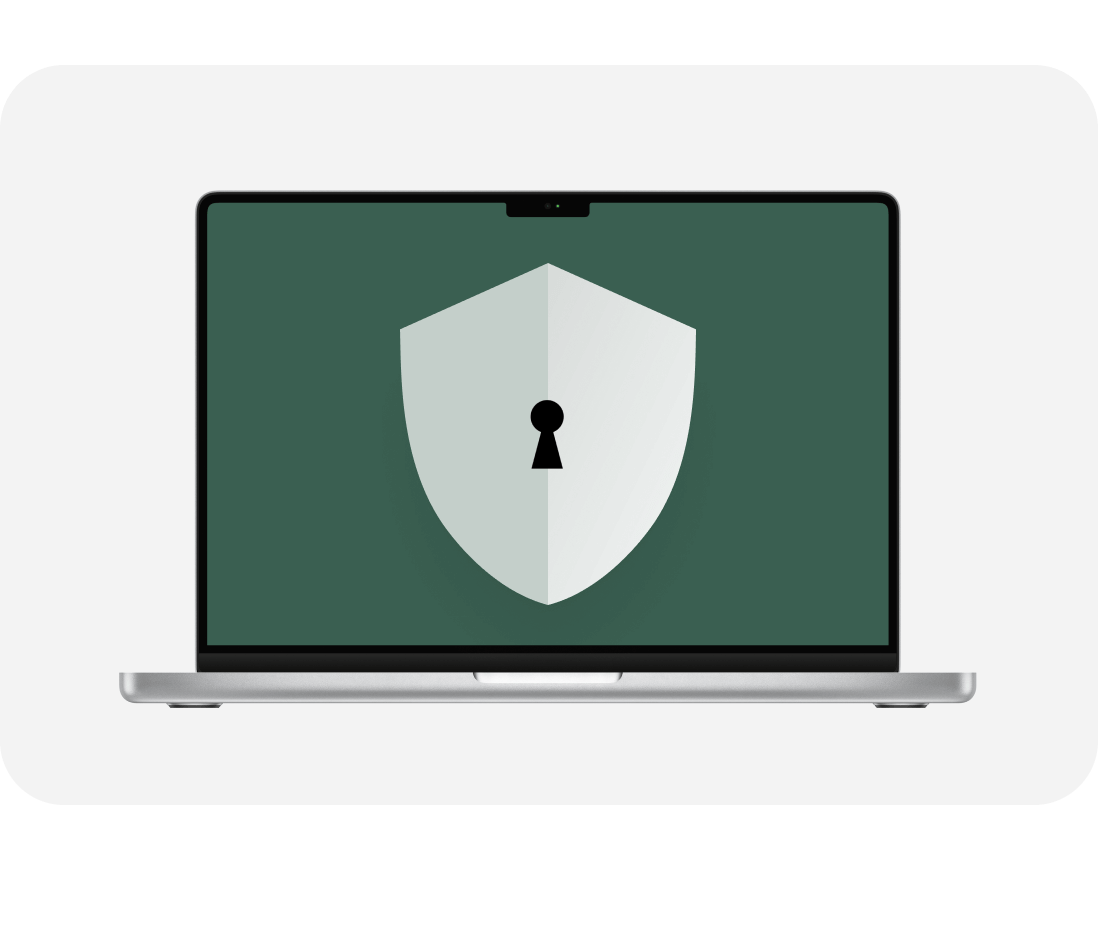 Online purchases with Apple Pay
Save time and pay safe: By using Apple Pay online you can check-out way faster without the need to fill out forms. Apple Pay autofills all your information, so you won't need to enter it again. Your privacy is key and your data absolutely secure.