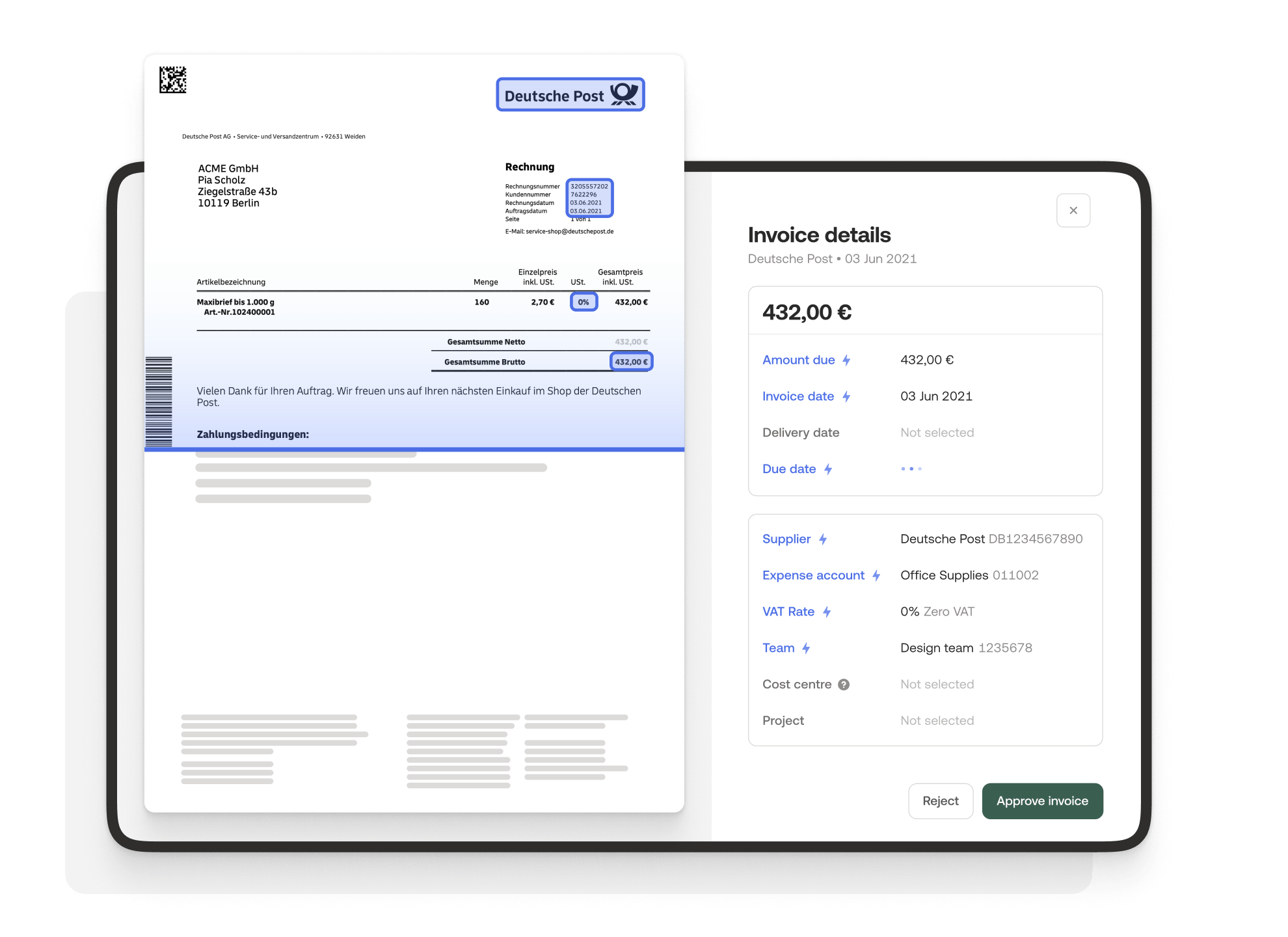 INVOICE MANAGEMENT
Effortless and safe.
You set the rules, Moss Invoice Management takes care of the rest. Invoice data is automatically extracted, mapped and sent to reviewers for pre-accounting and approval. Efficiently, transparently and digitally.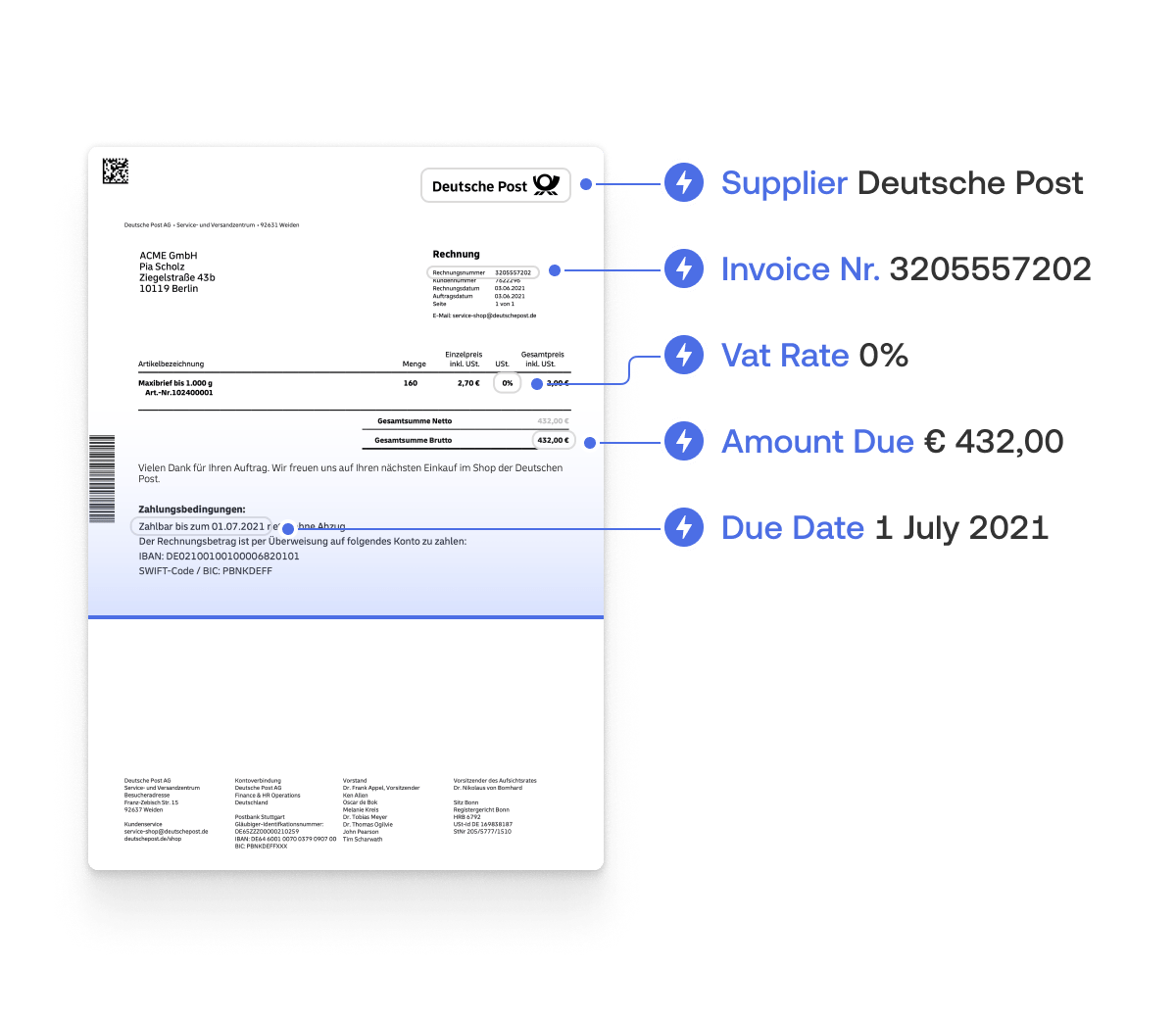 Automate data extraction.
Smart automation rules and OCR (optical character recognition) extraction put an end to manually filling in dates, amounts, suppliers, VAT rates and more. Moss adapts to your existing processes and automates them end to end.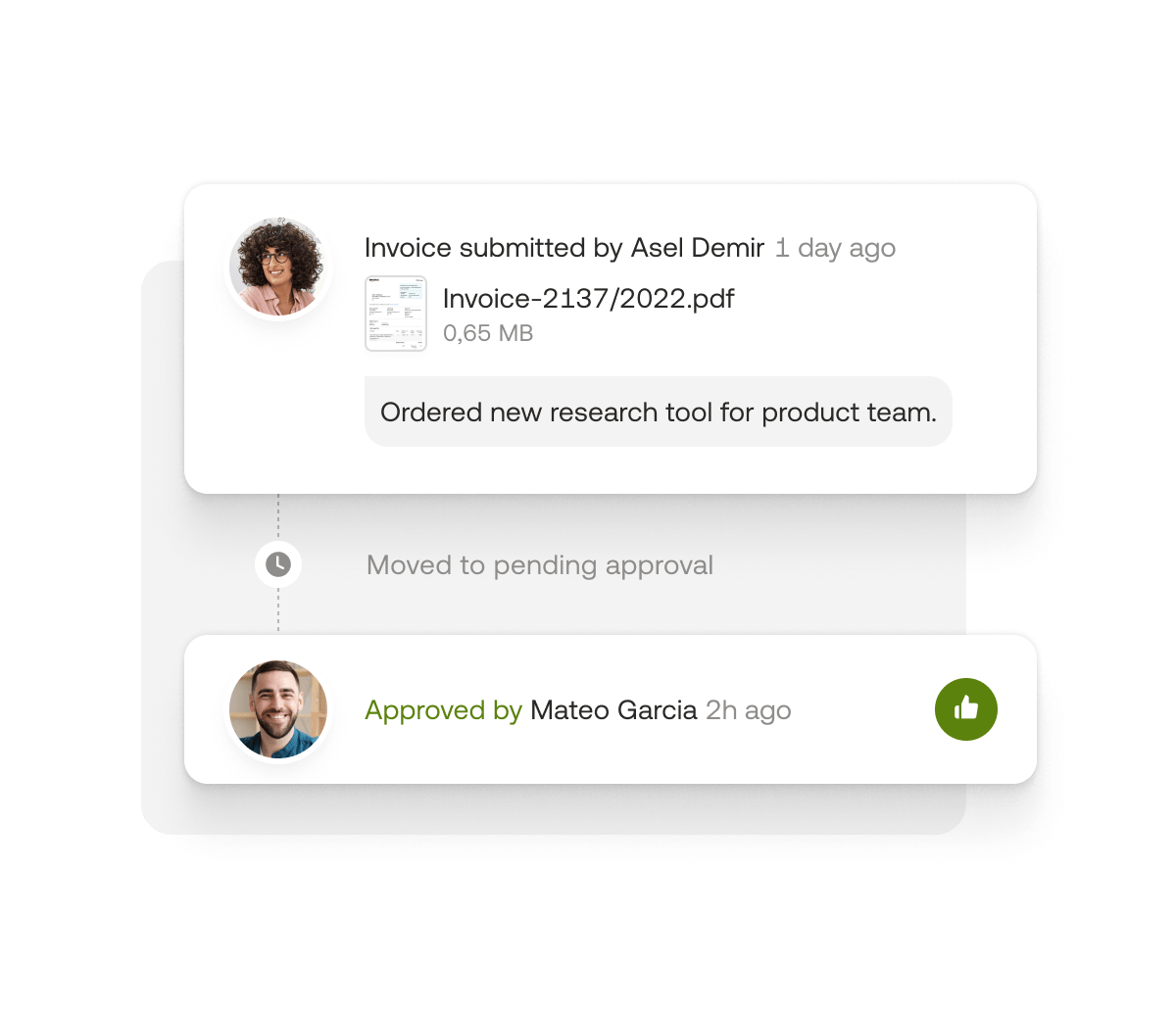 Customise your approval flow.
With Moss, you fully digitalise your invoice workflow and approval policies so that even the review and approval process is transparent, quick, paperless and effortless.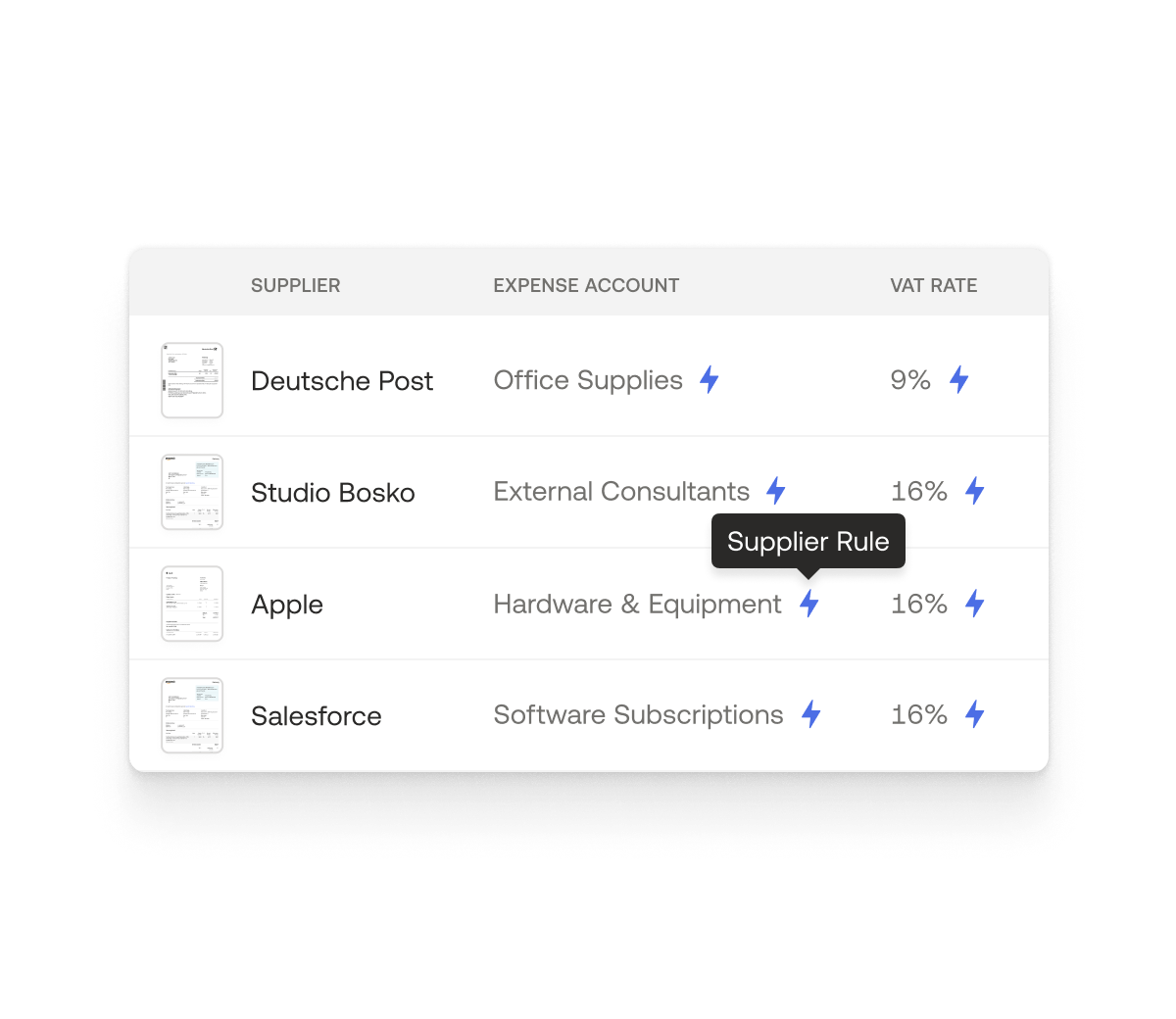 Automate your preparatory accounting.
Month-end pre-accounting has never been simpler. Prepare and export your invoice data in just a few clicks thanks to automatically extracted data and smart supplier automation rules.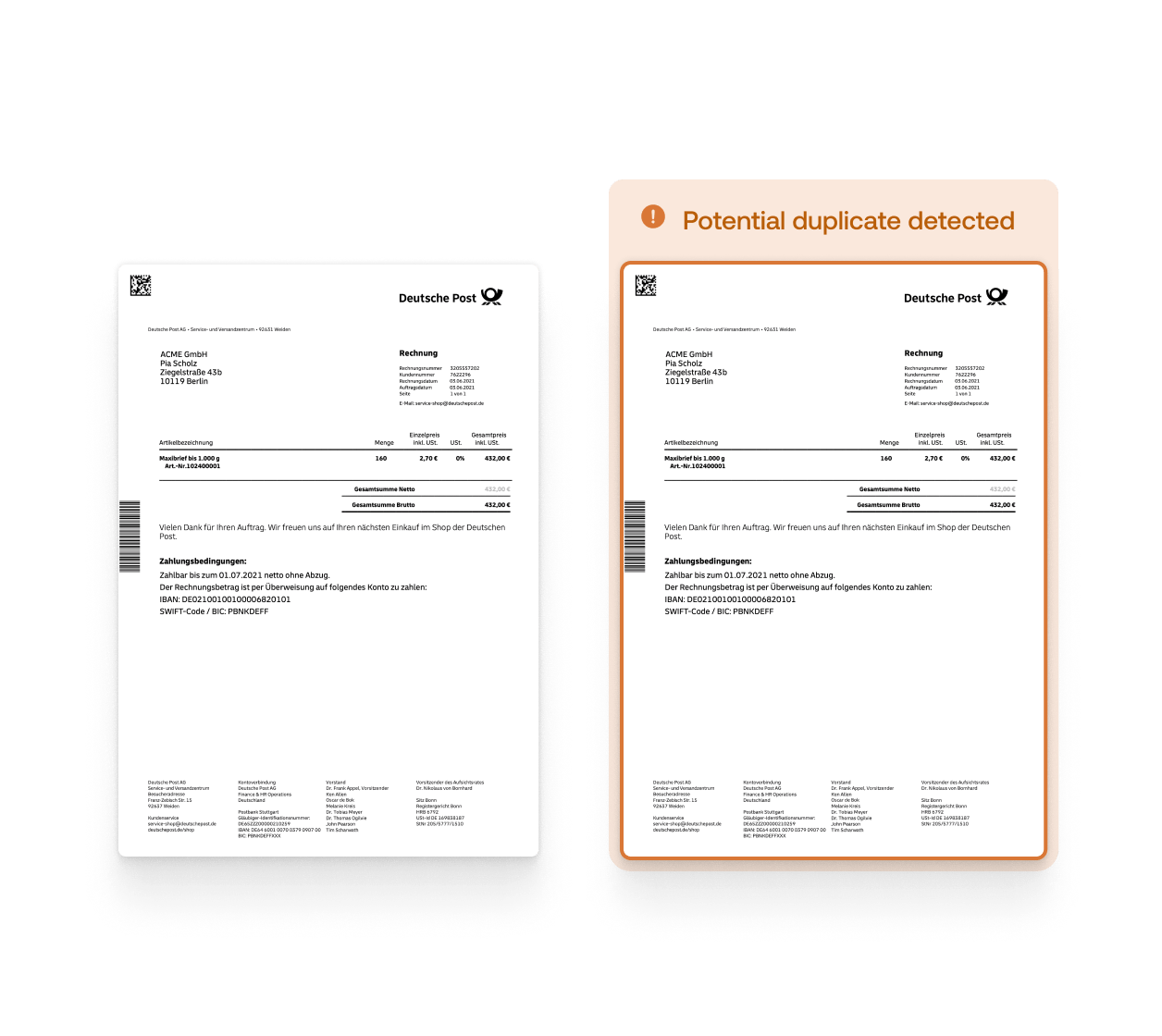 Minimise sources of error.
With reliable OCR software that autofills accounting details, transparent approval processes and activity logs, reminders to pay invoices on time and double payment alerts, you'll hardly ever make a mistake.
How it works:
Capture incoming invoices.
Your employees easily upload received invoices or forward them to a dedicated email address. Moss then automatically extracts invoice data via optical character recognition (OCR) and assigns accounting attributes.
Control approvals.
Invoices pass through an automated workflow based on approval rules that you configure beforehand. Approvers are automatically notified when an invoice is ready to be checked and released.
Coordinate payments.
Export individual invoices or entire payment lists. Then upload all data to your online banking environment and settle the outstanding amounts with a convenient collective transfer.
Export your data.
Moss seamlessly connects to many widely-used accounting systems. That means you export booking data with just a few clicks, your whole team saves a lot of time, and your monthly closing is faster than ever.
Moss combines all the tools you need in one place
Want to know more?
Book an introduction call with one of our product experts to hear how Moss products could revolutionise the way you work.