Although many of us consider ourselves digitally advanced and up-to-date, many companies still work in old-fashioned ways—mostly due to a lack of knowledge or drive to change things up. This is painfully obvious when it comes to invoice management, as many businesses are still stuck with outdated software solutions and inefficient processing. But change is easy—we can prove it!
What is invoice management?
Many businesses deal with invoices and receipts on a daily basis when buying office supplies, ordering products and materials and hiring freelancers or technicians. To avoid getting into trouble with finance authorities or suppliers, it is crucial to track those invoices and pay them promptly. This demands an invoice management process in order to handle the necessary tasks.
Managing invoices usually includes the following steps:
receiving an invoice from a supplier or service provider
validating the invoice as legitimate
adding the invoice to the company's accounting system
starting the payment process
recording the payment and storing invoices
The accounts payable team is also responsible for checking the necessary formalities on the bills, which can differ depending on their value. On top of that, efficient invoice management can prevent delays, loss and wastage by regulating inventory.
Why traditional invoice management is being replaced
As we all know, paperwork can be very time-consuming. This especially applies to invoice management, but only if companies still heavily rely on filing printed invoices and inserting values into spreadsheets. This is not a sustainable solution, but that is not all: Manual data entry and double-handling slow down businesses significantly, which, in this day and age, should already be a thing of the past. Let us explain why:
Receiving an invoice via e-mail is common and only a few bills are sent by post nowadays, which shows that digitalisation has come a long way over the last decades and is widely accepted. But then the already made progress often comes to a halt: The respective contact person in the team manually forwards the e-mail to accounting, the accounts payable clerk and their team lead in cc.
On a related note, you can find out how to fill out an invoice correctly in our guide article.
The supervisor then has to respond to whether the invoice is valid or not. People who receive plenty of e-mails per day might overlook it, deprioritise and therefore delay the payment process, and another e-mail will likely be sent around to remind them of the necessary invoice approval. If there are problems with the invoice, there is another e-mail going out to the contact person who needs to ask the supplier for amendments. And even if everything looks fine, AP has to enter all data, ask for validation of the bill, send the money via bank transfer and add all data into the company's accounting system.
Wouldn't everyone agree that streamlining this process could save lots of time and energy?
What are smart invoice management solutions?
In day-to-day business, it may seem appropriate or even necessary to keep going with old-timey workflows, but when taking a step back and comparing your process to other companies, you might see some significant differences. Rule number one: Automation is key to make time for the more important tasks and the possibility to grow. Now is the moment to stop feeding spreadsheets manually, scanning and printing invoices and bouncing e-mails and PDFs back and forth to communicate with the colleagues involved.
Instead, the following routine can help save time: After receiving an invoice from a supplier, the contact person adds all information into their invoice management system. The team lead is notified automatically and can deny or accept the payment. Another automated push notification informs the accounts payable team about the invoice and the necessary payment. Afterwards, all information can be easily transferred to an accounting tool like XERO or an ERP system (enterprise resource planning system). It is even possible to give suppliers access to the invoice management tool for uploading new bills and saving labour resources.
These functions in tools or platforms can help businesses to improve their workflow:
OCR scanning: Thanks to this smart technology, an invoice's necessary info is detected automatically by taking a picture of it.
Digitising paperwork: Filing the invoice can be done within seconds and in a transparent way that is significantly less prone to damage, theft and accounting errors.
Allocate invoices: Forwarding an invoice to people in charge of validation is a thing of the past when they can be just allocated to the respective colleagues within the invoice management system.
Smart invoice management is not complicated and can be easily added to a company's workflow. Many digital solutions work with interfaces for common accounting tools which also makes tax returns and audits a less time-consuming effort.
Improving invoice management saves time and money
Time is money. That old saying really is true for companies, as with every employee, labour costs go up. That is why every business owner should make it their priority to streamline administration processes.
Only then, the accounts payable team could work on elevating tasks such as improving supplier relations or looking for special bargains than taking care of draining tasks such as inserting data. This frees time for office managers or other team members and lets them focus on their respective core issues.
The benefits of optimised invoice management
As a matter of fact, changing things up in this department could allow businesses to grow a lot faster. Nowadays, a good reputation is extremely valuable and when AP clerks can pay bills faster, companies will automatically work more efficiently and strengthen their bonds with clients and suppliers.
But there are even more benefits when it comes to smart invoice management solutions: A significant aspect is the reduction of human errors that can happen when digitising data manually. But also duplicate payments and overpaying clients and suppliers can be prevented as smart invoice management is able to flag those transactions and lets users search more conveniently for already made transfers by using keyword search.
This concludes in several other great benefits—the reduction of overseeing and fixing processes as well as significantly less paperwork and communication loops. Team leads or CFOs get notified automatically when a new invoice pops up in the system. Moreover, real-time budgeting becomes easier as the system helps keep track of business expenses.
Examples for powerful invoice management solutions
There are several software and cloud solutions on the market that can help corporate businesses find ease in the process of invoice management. Their common strength: Digitising data and getting rid of problematic workflows that slow them down.
Moss
Moss can save the AP team valuable work hours by letting all employees capture received invoices with OCR scanning. This pre-accounting process helps speed up the payment process. On top of that, notifications for invoices that need approval make payments go through in no time.
AvidXchange
AvidXchange promises more efficient AP processes thanks to its cloud-based invoice management and payment automation suite. Businesses can receive, track and approve invoices through it and make fast and secure payments to suppliers.
Stampli
Stampli's end-to-end AP platform gives full control and visibility over corporate spending. That includes cards, invoices and other payments. An AP bot is equipped with advanced OCR, machine learning and AI technologies for capturing invoice data in real-time and learning individual accounting processes for accurate coding and approval routing.
Bill.com
Small and medium-sized companies, as well as accounting firms, can work with Bill.com. Team members get the possibility to approve and pay invoices, but also sync their data and send invoice requests directly to get paid faster.
Melio
With Melio, paying bills is possible anytime and from any device. The solution helps with bookkeeping and taxes by syncing with QuickBooks, FreshBooks and several other accounting software.
OpusCapita
A huge bonus of OpusCapita is the handy feature for suppliers: Companies can allow them to submit their invoices digitally which saves a lot of time in the validation, accounting and payment process.
How Moss can support businesses with better invoice management
Moss functions as a holistic solution for companies that face challenges with their current invoice management. Employees can digitally capture, pre-account and approve invoices for payment. The timing of payments can be organised by the due date. This comes in especially handy to prevent liquidity issues. Digital invoice processes with Moss also put an end to filing paper receipts and make managing bills a team effort. Thanks to OCR scanning, team members can easily upload their paper receipts as digital receipts. Within no time, team leads can accept the pre-accounted invoice and clear them for payment.
Moss combines a wide array of solutions for all corporate challenges imaginable—including invoice and expense management, corporate cards, easy expense reimbursements and useful insights and categorising tools that support establishments in growing faster and better. All this supports managers and CEOs in their day-to-day business in order to make informed decisions, but it also positively affects all other employees as well. And of course, all data can be exported to various accounting software like Xero or Datev.
At Moss, we know that not having to spend time on those time-consuming tedious tasks, can even improve satisfaction and productivity. This way, businesses can strive and achieve the goals that are most important to them.
FAQs
What is invoice management?
Invoice management is the process of dealing with an incoming bill from a supplier or vendor. From receiving the invoice and handing it over for approval to paying and inserting accounting data in XERO or other accounting interfaces—invoice management is a crucial task for every business.
Why can invoice management be so inefficient?
Unfortunately, many companies still rely on traditional workflows that have proven to be very time-consuming. Sometimes it can take several e-mails until an invoice gets approved. On top of that, manual data entry is prone to errors that need to be fixed later in the process.
What are smart invoice management solutions?
Invoice management solutions allow employees to digitise invoices directly via OCR scanning. This helps to prevent data entry errors and simplifies the process. Payment approvals are made easy as well, as the responsible team leads or the CEO can be notified automatically instead of writing e-mails back and forth and double-handling invoices.
What are the benefits of smart invoice management?
Smart invoice management solutions reduce human errors significantly, including duplicate payments or overpaying clients and suppliers. With less paperwork and simplified overseeing processes, real-time budgeting and easy-to-find invoices, this new approach to a necessary company task is here to stay.
Why can it save money to switch to improve invoice management?
The old saying 'time is money' is especially true when it comes to companies and their employees. If they can work more efficiently, they can spend their valuable time with more elevated tasks instead of being stuck with tedious manual work. Therefore, automated processes in invoice management save resources.
What can be done to improve the invoice management process?
Taking a good look at current processes is the first step. Nowadays, there are smart solutions for almost every pain point imaginable. Moss helps to make invoice management a team effort. Instead of handing over all invoices to the accounts payable team, employees can easily pre-account their bills via OCR scanning.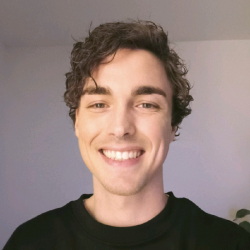 Latest posts by Maximilian Gampl