Fuel cards are a popular way for businesses to save money on the fuel they use. By giving a fuel card to every employee who uses a vehicle while working, businesses can access special discounted rates. As you can imagine, even a small discount on each litre of fuel can add up to big savings each month.
But how exactly do fuel cards work? What should you look out for when choosing a fuel card for your business? Are there any risks involved with using fuel cards?
These are all important questions to ask before picking a fuel card provider for you and your employees. In this article, we'll answer them so you're better prepared to choose the right fuel card for you.
What is a fuel card?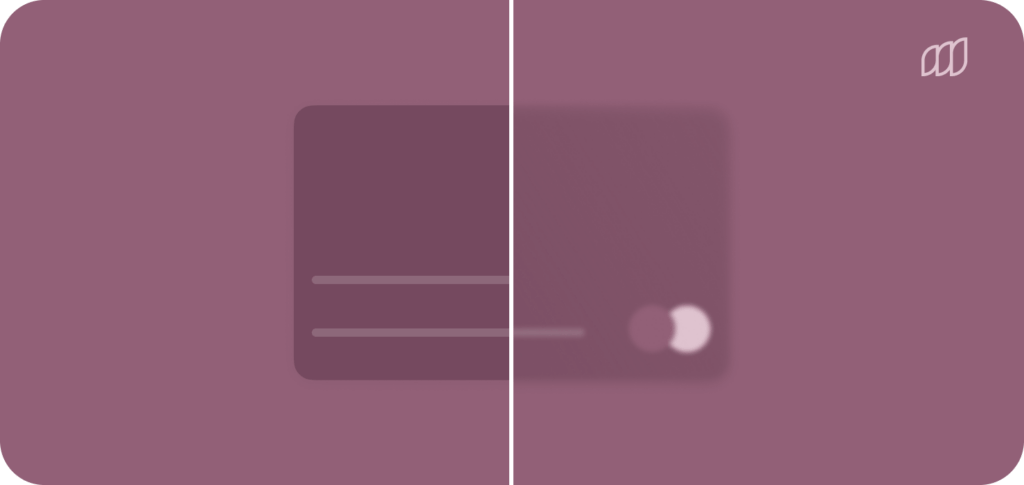 Fuel cards are effectively corporate cards which can be used exclusively for fuel. Businesses allocate a fuel card to each employee that needs fuel for work vehicles, or for business trips.
Fuel is one of the most common and costly employee expenses that businesses have to deal with on a regular basis. By transitioning from a reimbursement model to using dedicated cards specifically for fuel, they can save significant amounts of time and money.
How do fuel cards work?
Fuel cards function like normal payment cards. They have a card number and have chip and PIN functionality. However there are two main types of card, which have roughly the same distinctions as credit cards and debit cards.
Credit-based fuel cards
Many businesses opt for credit-based fuel cards, which use a line of credit to complete purchases. The business is billed for the total amount of money that has been spent on its cards at the end of the month. Some credit-based fuel cards are even interest-free, meaning that you don't have to worry about the normal range of credit card fees associated with credit cards.
Credit-based fuel cards are a popular option for businesses because they offer convenience and security when paying at the pump. Personal credit-based fuel cards can even help you build your credit score because they report your spend and repayment data to credit bureaus.
Prepaid fuel cards
The alternative is prepaid fuel cards, which have to be topped up with funds. They limit the amount of money that can be spent by individual employees, but come with additional admin for regular top ups.
How do businesses benefit from fuel cards?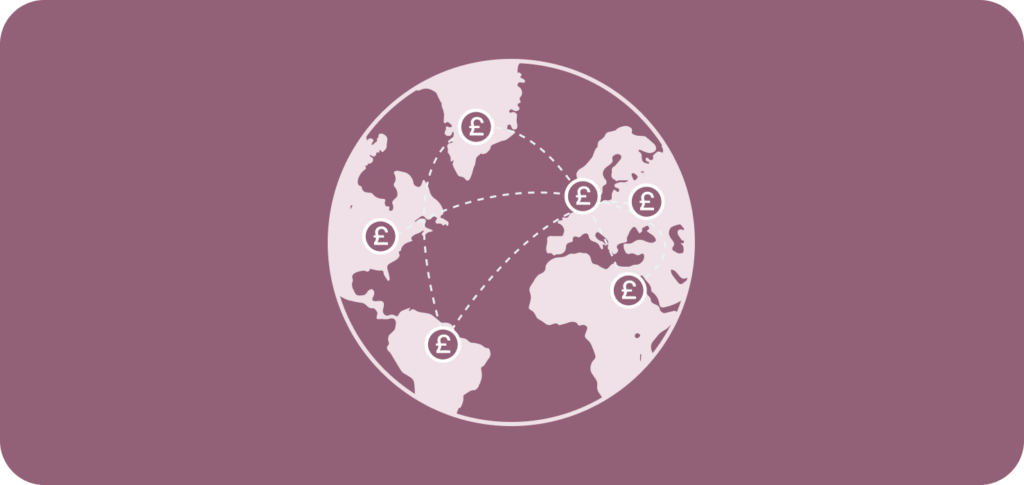 Fuel cards offer a number of different benefits for businesses and their employees. These are mainly related to convenience and savings. By using fuel cards, companies can bypass the time consuming process of reimbursing their employees for money that they've spent on fuel.
Many modern fuel cards also come with software that you can use to track digital receipts, control budgets, and monitor the amount of money that has been spent. This is key in giving businesses greater spend control and the ability to see exactly where their fuel budget is being spent.
Back-end software simplifies tax claims with HMRC, which cuts admin time and can significantly reduce human error with manual tax calculations. Because records of every penny spent on fuel are stored in the same place, there's no need to sift through individual receipts for purchases made across your business.
Choosing the right fuel card for your business and employees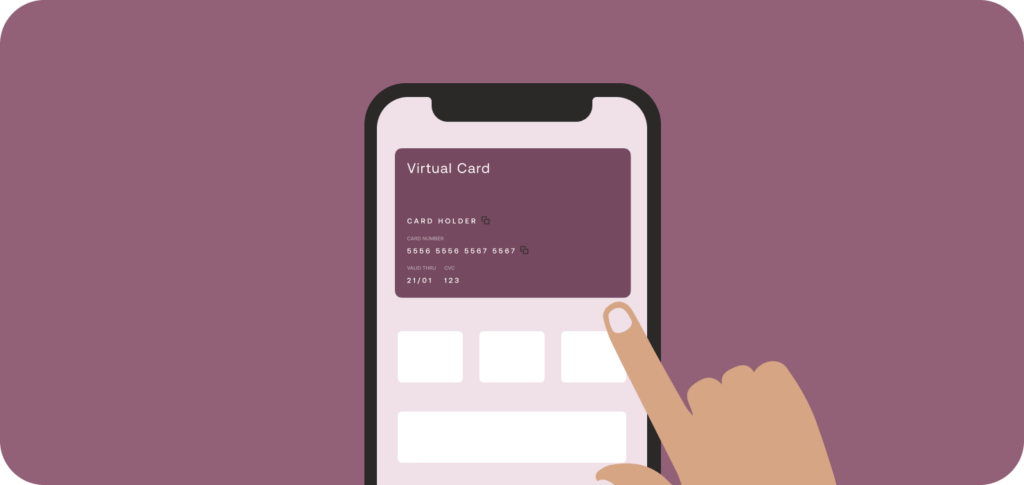 All fuel cards serve the same underlying purpose — giving your employees access to better fuel rates, without having to worry about reimbursement or the amount of cash they have at hand at any given time.
However, the perks, benefits and individual features each fuel card provider offers can vary significantly. For example, some fuel cards are better suited for smaller businesses, while others offer better rates for businesses with larger fleets of vehicles. While these differences may seem insignificant, they can really add up in the long run.
Pricing
Understanding the different pricing models that each provider should be one of your first priorities when selecting a fuel card. There are three main pricing models you can choose:
Using a weekly fixed price plan, you'll be offered a set price by your provider for the week. This price is usually determined by the wholesale fuel price for diesel and petrol at the start of the week. Any fuel you buy using your fuel card will be charged at your weekly rate.
Choosing a weekly fixed price can be a great way to avoid fuel pricing fluctuations, and can save you significant amounts of money depending on the state of the market. However, at the same time, you may end up paying more than the pump price at certain locations.
If you choose a pump price plan, you'll pay the normal listed price at each petrol station. While you don't get a discount with pump pricing, pump price cards make it easier to claim fuel expenses with consolidated receipts.
The final fuel card pricing option is pump saver plans. They offer a small discount on listed fuel prices, but the discount varies from provider to provider.
Network coverage
Network coverage is another key factor to consider when choosing a fuel card. Not all fuel cards can be used at all petrol stations. In fact, many are limited to certain petrol station networks (i.e. petrol station companies), while others are limited to specific petrol stations.
For most companies, a normal network of petrol stations is enough, while others require more comprehensive coverage. Some fuel cards can even be used internationally. This is a huge selling point for haulage companies and businesses which require their employees to drive across borders for work.
Rewards and benefits
Rewards and benefits are one of the main differentiating factor between fuel cards, and providers put a lot of effort into offering benefits that will set them apart from competitors.
Besides the normal pricing benefits, many providers offer rewards points on every pound that you spend on their cards. Unlike credit card loyalty points, which you can use on a variety of purchases, like airline tickets, fuel card loyalty points usually add up to additional discounts on the fuel you buy. However, some providers do offer rewards and loyalty points which can be used at supermarkets, for example.
While most fuel cards can only be used to purchase actual fuel, some allow employees to pay for additional expenses. This includes food and drink at petrol stations or services stations, toll road fees, or even vehicle maintenance.
Fees and charges
You should also be aware of the various different fees and charges you can face when using fuel cards from different providers. Common fuel card fees include yearly usage fees per card, various different service fees and emergency top up fees.
You may find a card with attractive fuel pricing, but beware for hidden charges which could make that card a more expensive option. Fees and charges are a significant source of income for card companies, so you should always make sure to read the fine print before signing your contract.
Fuel card controls
Finally, as we mentioned earlier, the software functions that power fuel cards are be a valuable tool for your business. Where some cards may offer functionality like direct integration with Xero accounting software, others may lack features that could prove invaluable to the way you handle expenses. The software is arguably just as powerful as the card, so make sure that the provider you choose has the features your business needs.
Expenses with Moss corporate credit cards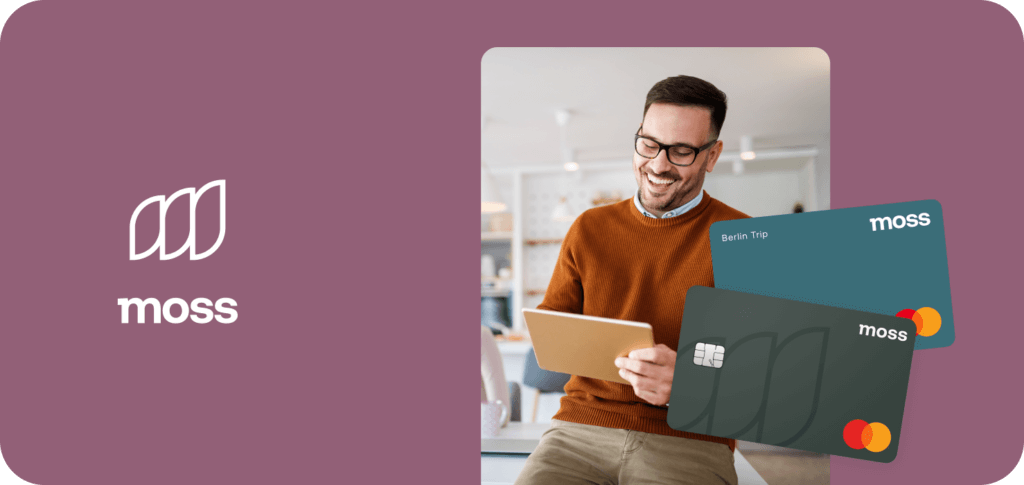 At Moss we offer our customer high credit limit credit cards for all types of corporate expenses. While fuel cards are designed specifically for fuel, and come with special rates for fuel purchases, our corporate credit cards let you give your employees the funds they need to pay for other work-related expenses.
Employee travel expenses, marketing expenses, food and drink at work events. It doesn't matter what your employees have to buy in relation to work, you can use Moss smart cards to pay for them, and track exactly how much your teams have spent via the Moss app.
Not only do they make it easier to track and control how much your employees are spending, they also allows you save money on time consuming reimbursement and accounting tasks with our powerful expense management software.
FAQs
What are fuel cards?
Fuel cards are card which are designed specifically to pay for fuel. They help businesses save money by offering better rates on fuel for work vehicles and employee fuel expenses.
How do fuel cards work?
Fuel cards function like normal payment cards, but they can only be used to pay for fuel. In some cases they can also be used for other expenses like food and drink or toll road payments. Most fuel cards can also only be used at select petrol station chains, although some offer much wider coverage than others.
How are the the three main fuel card price plans?
Fuel cards providers typically offer three different payment plans:

– Weekly fixed price: Each week card users get a fixed rate for all fuel purchases.
– Pump price: Users pay the standard rate at the fuel pump.
– Pump saver: Users get a small discount on the pump price.

Each price system comes with its own advantages and disadvantages. For example, fixed rate payments are often more convenient as they avoid natural fuel price fluctuations in the short term.
Do fuel cards charge fees?
The fees and charges associated with fuel cards vary from provider to provider. Many credit-based fuel cards are interest free, meaning you won't accrue interest on your fuel spend over time. However, yearly usage and service fees are common.
How do businesses pay for fuel cards?
Fuel cards generally follow two different payment formats. Some fuel cards are based upon credit, which the business pays off in the form of a bill at the end of the. month. Other fuel cards are prepaid using a top up system. Users can only use as much as the balance on their card.
Latest posts by Henry Bewicke