Preview: The changing tasks of finance professionals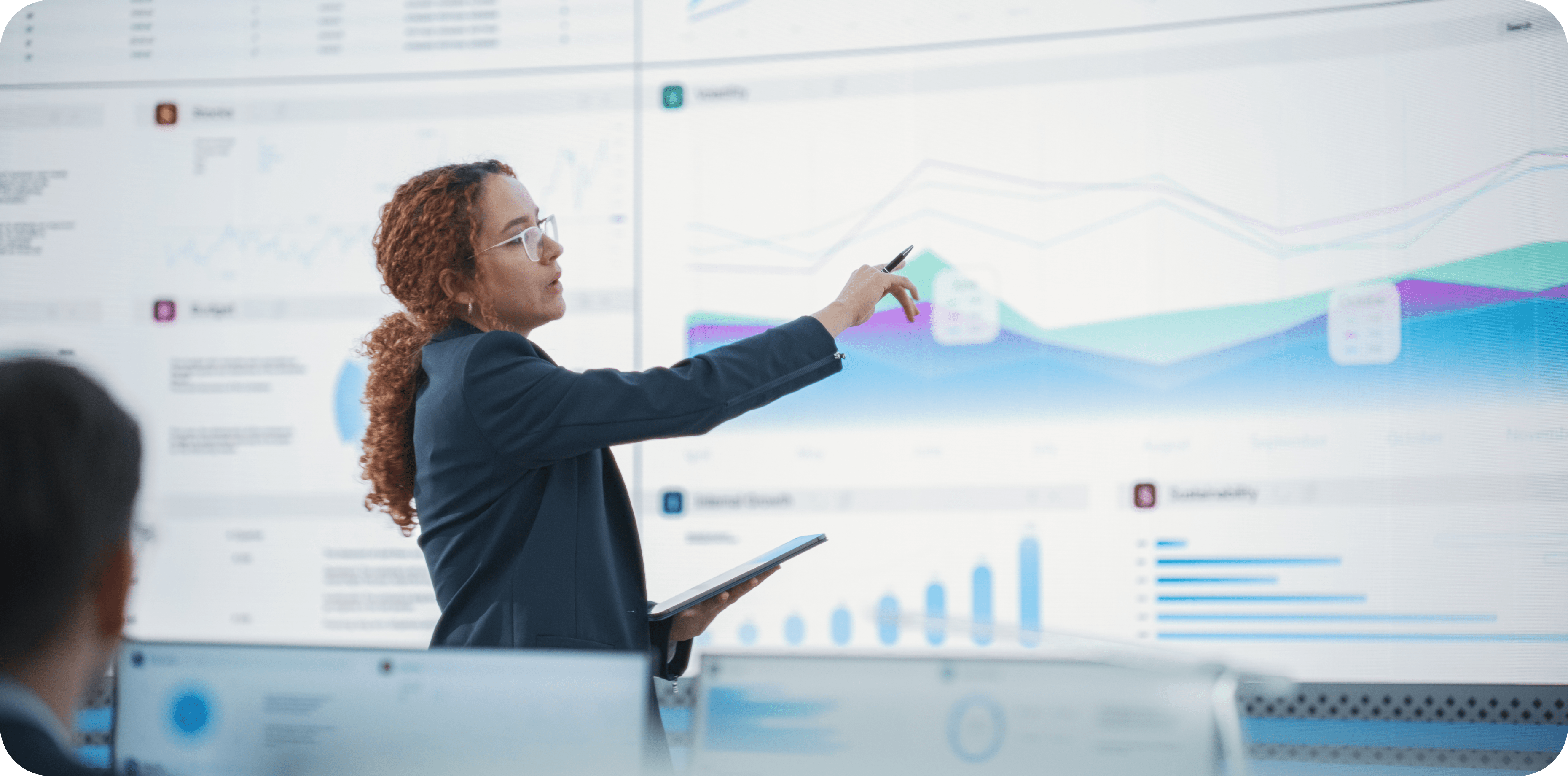 We recently conducted a survey of more than 500 finance professionals and 500 office workers to learn more about the changes that have taken place within the realm of finance.
The looming threat of recession and rapid progress in fintech and finance-related tools have had a transformative effect on finance roles and their typical responsibilities over recent years.
Now, more than ever, finance professionals play an integral, multi-functional role at the intersection of many other departments. But, they're not always equipped with the right tools to deal with this new professional reality
Our latest white paper — The changing tasks of finance professionals — explores the findings of our survey, and presents solutions for common finance-related pain points that employees face.
Read on for a brief summary of the white paper, which is also available in German and Dutch.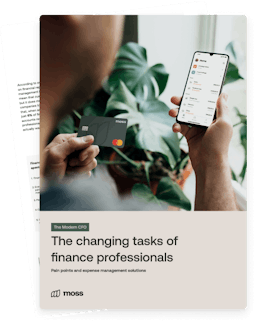 What do finance professionals spend their time doing?
As we've already mentioned, the typical tasks of finance teams have shifted alongside tech and the wider economy.
While finance professionals spent most of their time on traditional finance-related tasks, like balancing accounts and financial reporting, their list of typical responsibilities has expanded.
To give some context, we asked our respondents to list the tasks that they spend most of their time on, and the tasks that they'd like to spend most of their time on.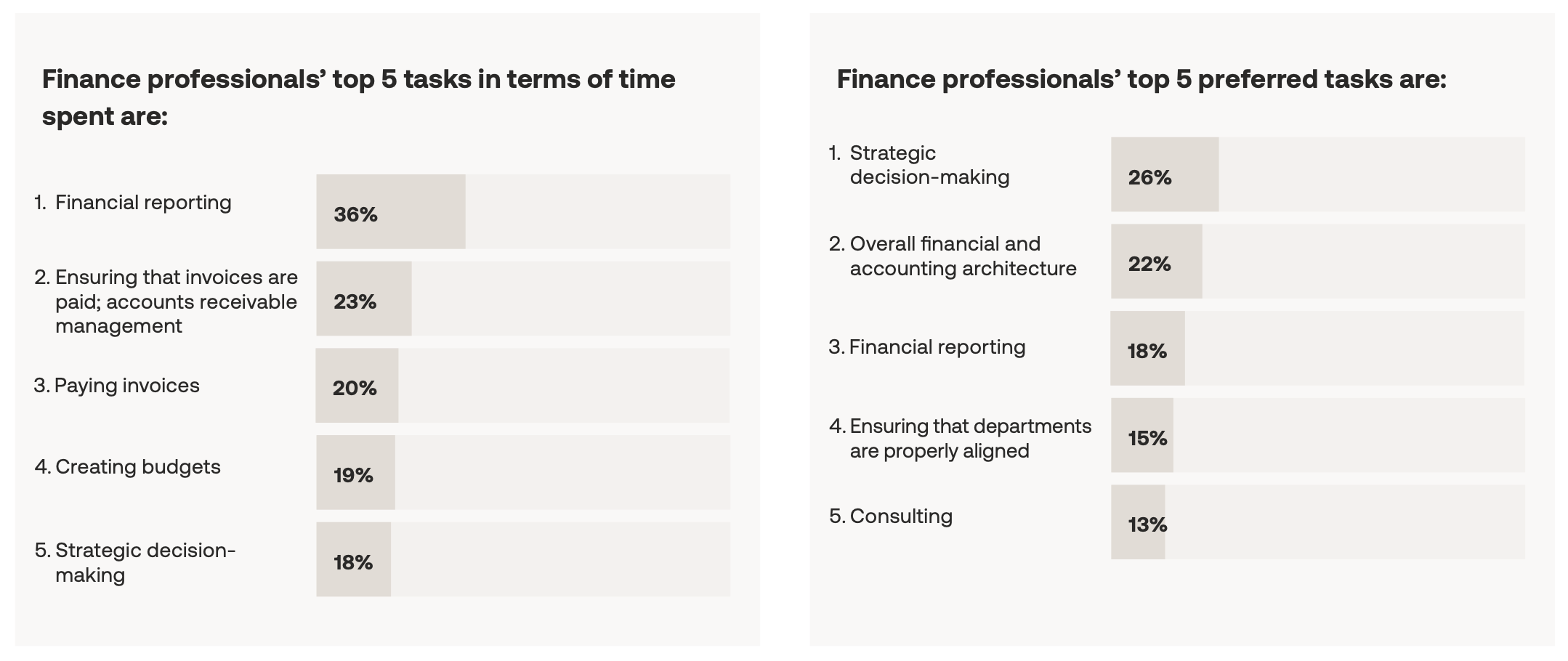 Unsurprisingly, things like financial reporting, accounts receivable management and accounts payable management are among the most common answers for actual time spent.
But looking at what respondents would prefer to spend their time doing, we see a lot more of the newer, more cross-functional tasks that have become common as finance has evolved.
For example, CFOs in particular now play an essential role in strategic decision making, acting as the go-to person for other C-level executives looking for advice. At the same time, less senior members of the finance team play a similar role in departmental budgeting processes or strategy.
So, why is there such a notable disconnect between what finance professionals spend their time doing and what they actually want to spend their time doing?
The importance of real-time insights and monitoring
There are a couple of different factors that play a role here. Our survey revealed a clear link between the currency financial uncertainty that businesses are experiencing, and a greater need for finance teams to pay close attention to budgeting and financial accountability.
45% of survey respondents say potential recession means that they need to pay closer attention to budgets, and therefore budget overruns.
As a result of this, finance teams are having to spend a disproportionate amount of time on more menial finance tasks. Unfortunately, budgeting, accounts receivable and payable management, and other finance-related tasks that require a lot of monitoring are very time consuming.
39% of our surveyed finance professionals now consider gaining insights into financial data a full time role in itself.
That's where finance tools, real-time financial data and automated data monitoring capabilities come in. The better equipped finance teams are to handle their core responsibilities, and automate the monitoring processes that take up so much of their time, the more time they'll have to spend on things like strategy.
We'll go into this in a lot more detail in the white paper, so download your copy to find out what else our survey respondents had to say.