Product Updates
The countdown is on: Moss starts in the Netherlands

Franziska Nachtigall
October 28, 2021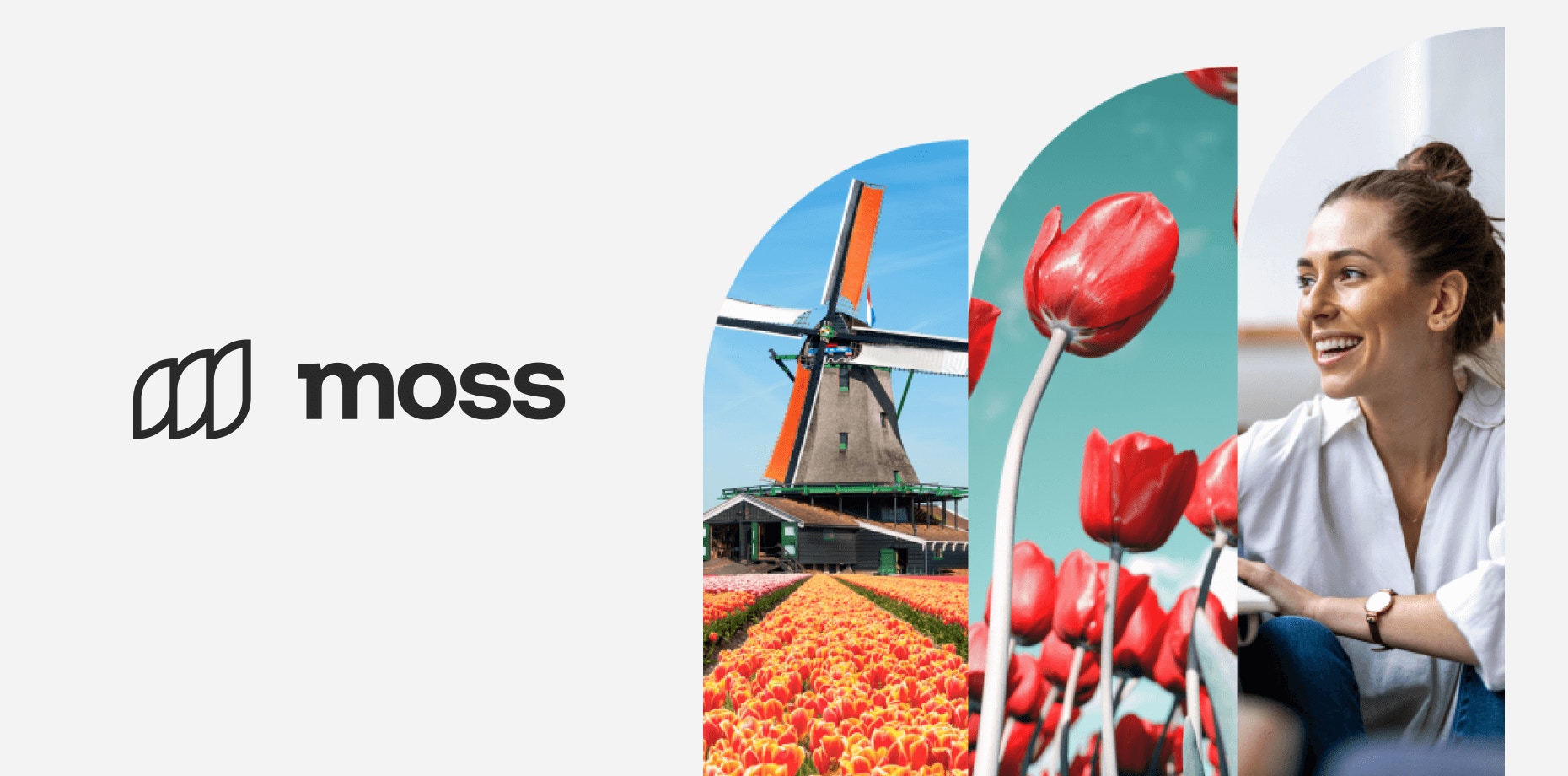 Moss is available in the Netherlands from 1 November. The Berlin-based start-up is now conquering the European market after just over a year after its official launch in Germany.
Berlin, 28 October 2021: The internationalisation of Moss is picking up speed. The corporate spend management platform officially launches in the Netherlands on 1 November. Interested parties can currently and for a limited time only secure the launch offer of Moss with attractive benefits. Just under a year after the official launch and barely two months after the successfully completed Series A extension financing round, the Berlin-based start-up can announce its international expansion. Further markets are now planned in the near future.

Moss is continuing on its growth path

The fresh investment from the latest financing round in August is being used by Moss, among other things, to tap into the European market. On 1 November, the holistic corporate spend solution will be available in the Netherlands. Interested companies can now, and for a short time only, secure the launch offer from Moss and with it the following exclusive early-starter benefits:

Use moths for six months for free
1% cashback on each issue in November and December, 0.4% thereafter
free for 6 months: digital invoice management
Unlimited physical and virtual credit cards for any type of expenditure

Digital innovation is welcome in the Netherlands

"We know from numerous conversations with customers that many Dutch SMEs are looking forward to our solution," says CEO and co-founder Ante Spittler about the market launch in the Netherlands. "There is a strong desire in the Dutch market to further digitalise and automate financial processes. With our complete solution, we want to help Dutch companies realise their full potential."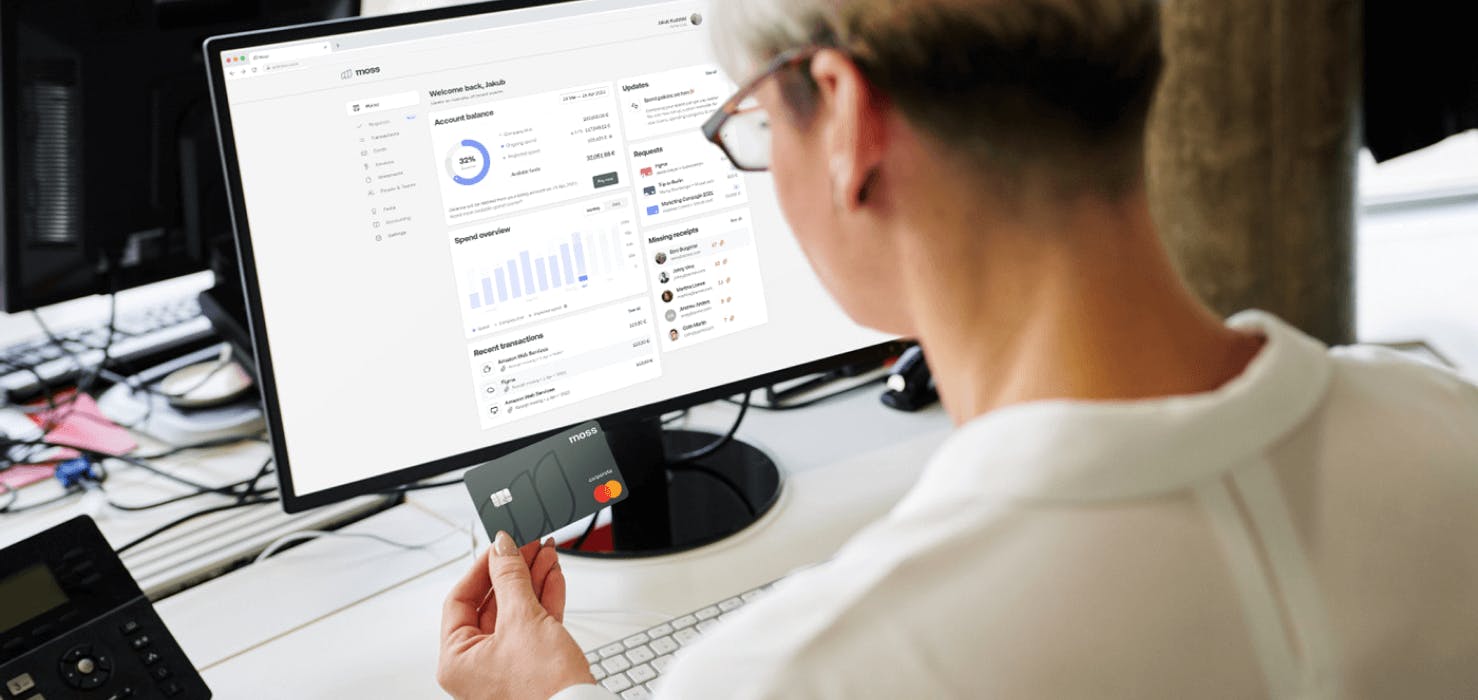 From credit card start-up to spend management platform

Moss initially launched in mid-2020 as the first true corporate credit card for start-ups and tech companies in Germany. Today, in addition to access to high-performing corporate credit cards with higher limits than those of conventional providers, Moss customers receive a holistic solution for corporate spending. Companies gain more freedom and flexibility in their spending, while finance teams and budget managers retain full control.

An ideal environment for growth

Daan Matthes is optimistic about the successful market launch in the Netherlands. The experienced Head of Sales Netherlands says, "We encounter an innovation-friendly market environment here with numerous digital-savvy SMEs and a thriving startup scene. Dutch organizations traditionally attach great importance to a stable financial foundation. That's exactly what Moss' platform enables, giving finance teams full visibility in real time and managing all corporate expenses in one place."

David Soos has also been recruited as Country Manager Netherlands for the ambitious project. The former director at Signify, once a subsidiary of Philips, now wants to drive the business success of the start-up with a clear strategic vision and the help of the passionate team: "I am looking forward to the new challenge and to being able to actively shape an entire industry, but especially such a promising company as Moss. My goal is to expand our position on the Dutch market in the long term and sustainably.

From 1 November, Moss will be available in the Netherlands! It pays to be there early. Get your copy at www.getmoss.com/moss-nederland and benefit from exclusive advantages.

About Moss: Moss is a technology-driven financial management platform for holistic spend management. It provides customers with easy and secure access to any number of virtual and physical corporate credit cards, which have higher limits than those of conventional providers. With the help of the underlying intuitive software, companies can not only create more transparency and an overview in expenditure management, but also act more flexibly, as each individual employee is able to act at any time. In addition, the digital processes for entering and approving invoices as well as the automated accounting with the DATEV interface simplify the work of the finance department enormously - time savings included! Moss is made in Germany.

The Berlin-based FinTech has been working on the expense management solution since 2019 with a team of over 100 financial and software experts. The company was founded by Ante Spittler, Anton Rummel, Ferdinand Meyer and Stephan Haslebacher.