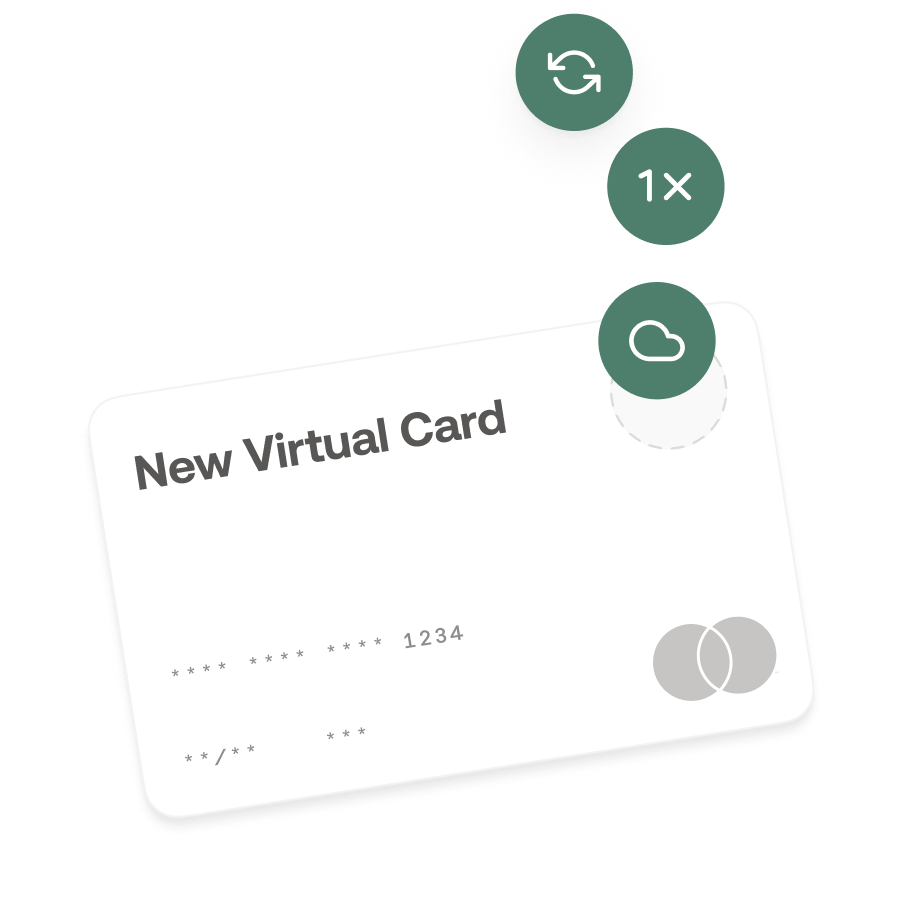 Virtual credit cards for more efficiency and flexibility
Our virtual credit cards are ideal for all occasions and expenses - whether for one-time payments or monthly subscriptions, whether marketing expenses or travel costs. With any number of virtual credit cards, all employees in the company can pay all expenses online.
Unlimited
Create as many virtual credit cards as you like for all your expenses.
Flexible
Issue dedicated cards per vendor or expense, set limits and make changes in real time.
Fast
Virtual credit cards can be created and blocked within seconds.
Secure
Fixed limits and adjustments in real-time provide maximum control and security.
Optimize all spending with virtual credit cards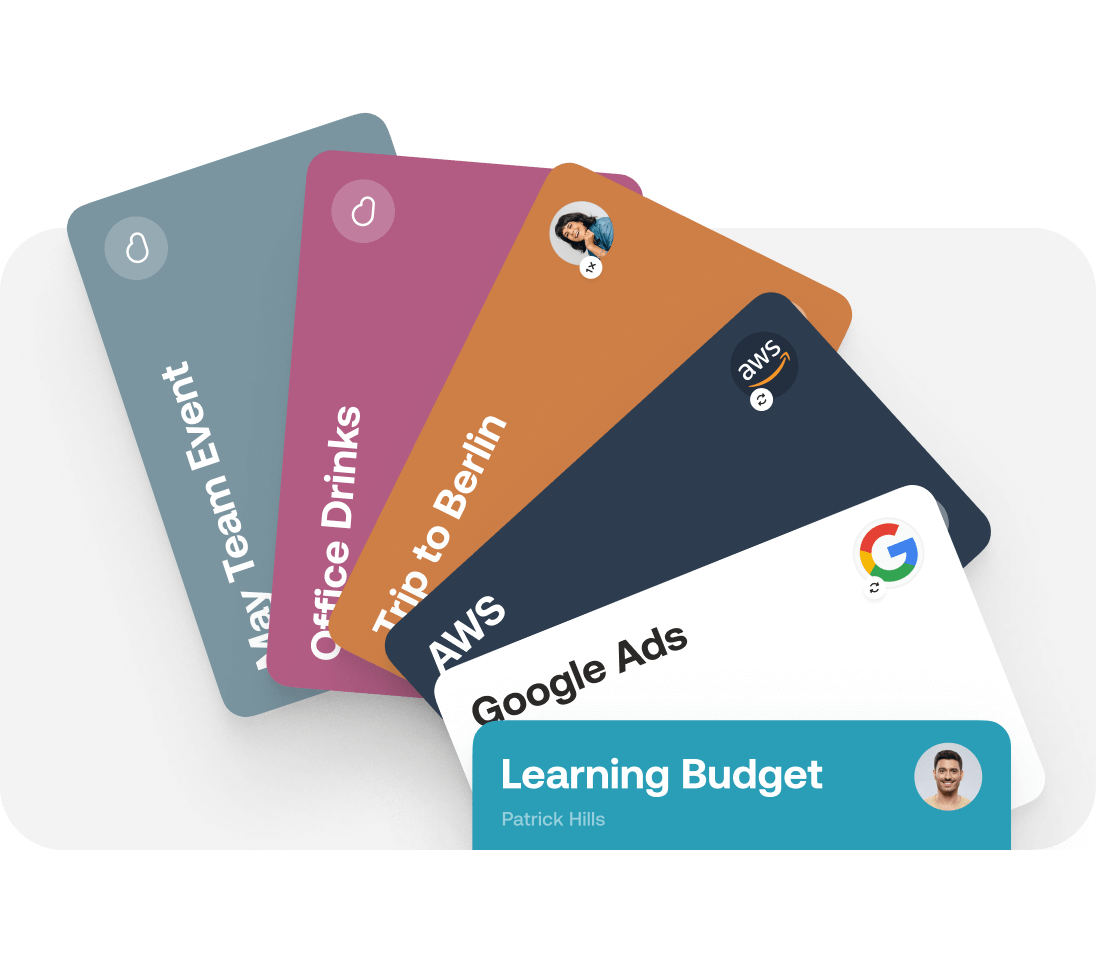 Credit Cards for all expenses
With Moss, you can create virtual credit cards with just a few clicks – whether for the monthly software subscription or the next team event. Track all card transactions in real time centrally in your dashboard and keep track of all company spending. Simple, transparent and with full control.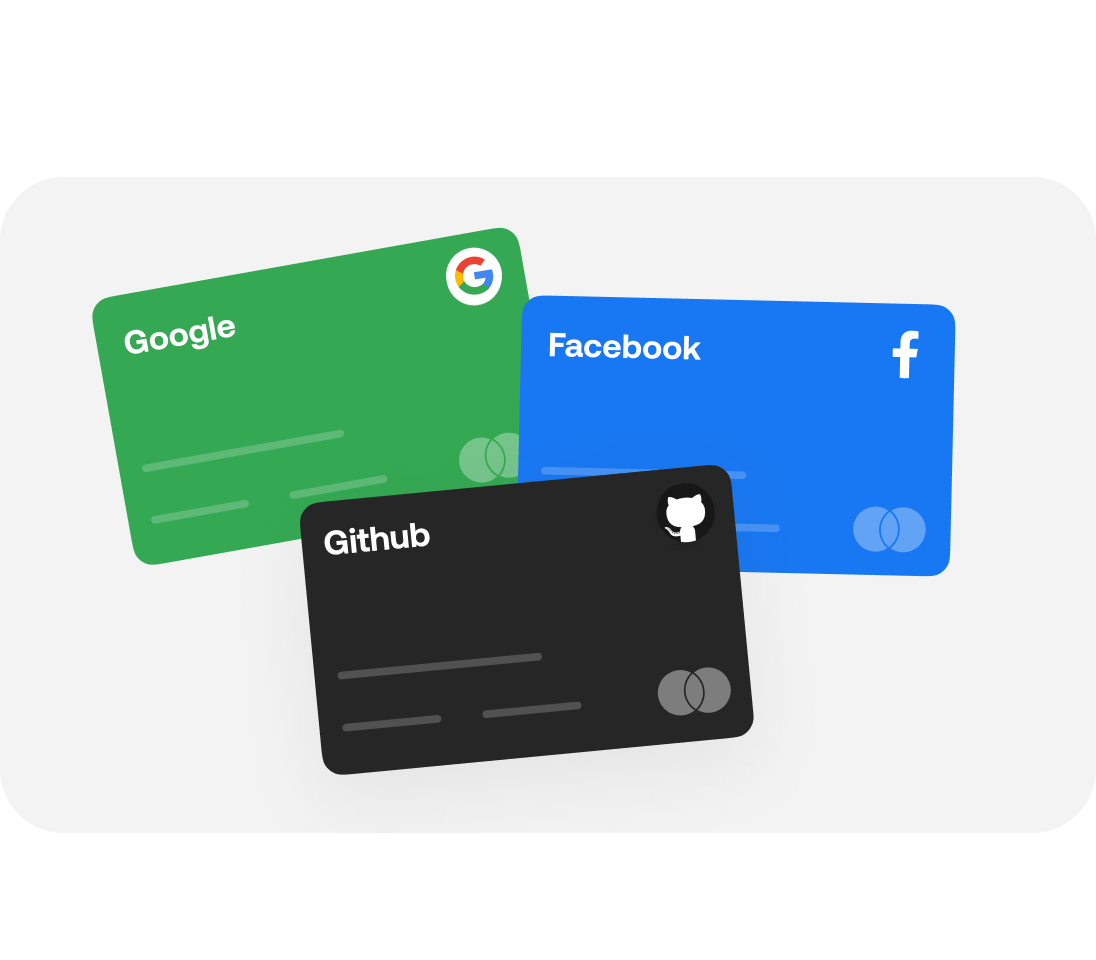 Cashback on high spend
Moss customers with high spending get cash back. Without conversion or point system. Whether it's a marketing campaign, virtual card payments or recurring software subscription spend.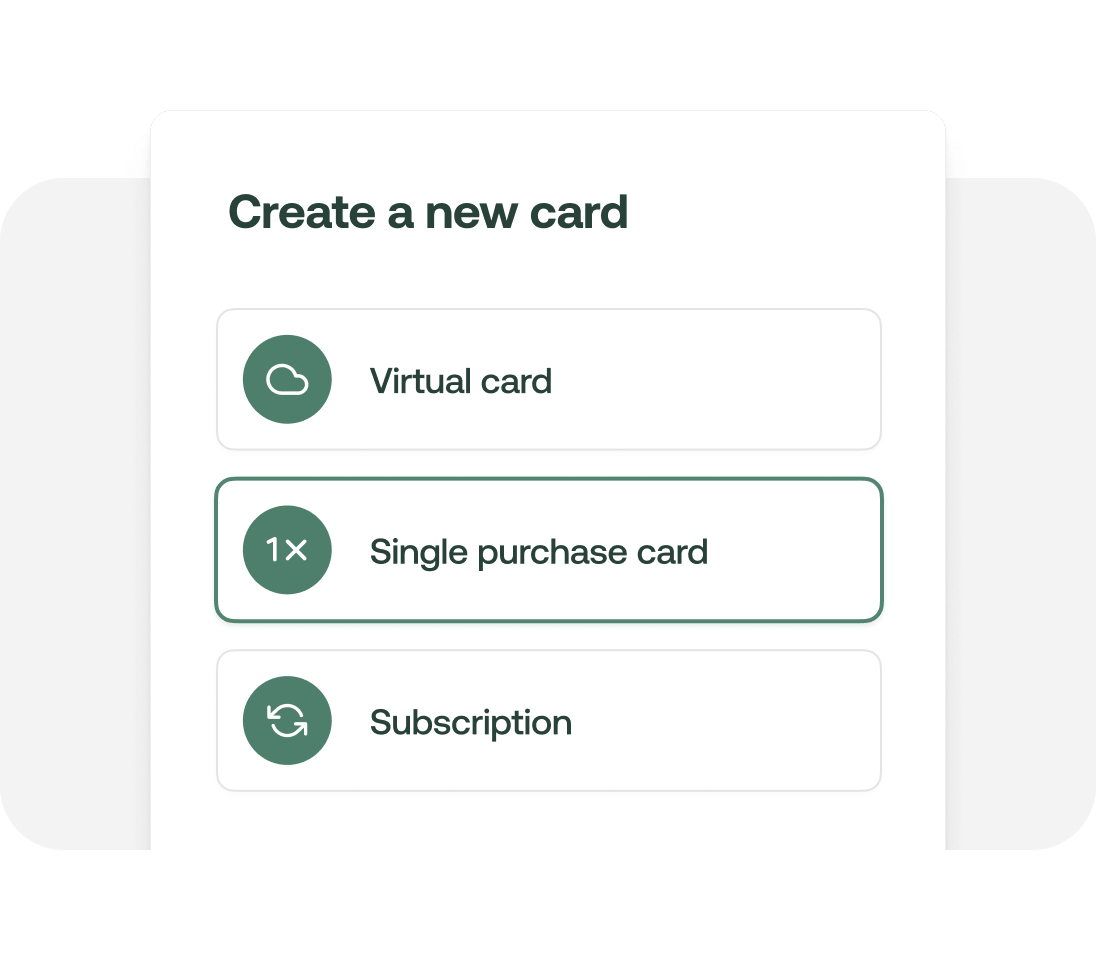 Create virtual credit cards
Ten, twenty or a hundred – create as many virtual credit cards as you need. The more cards you issue for the different occasions, the easier it will be to track your company spending. All cards are personalised and customisable, can be released, adjusted or frozen in real time.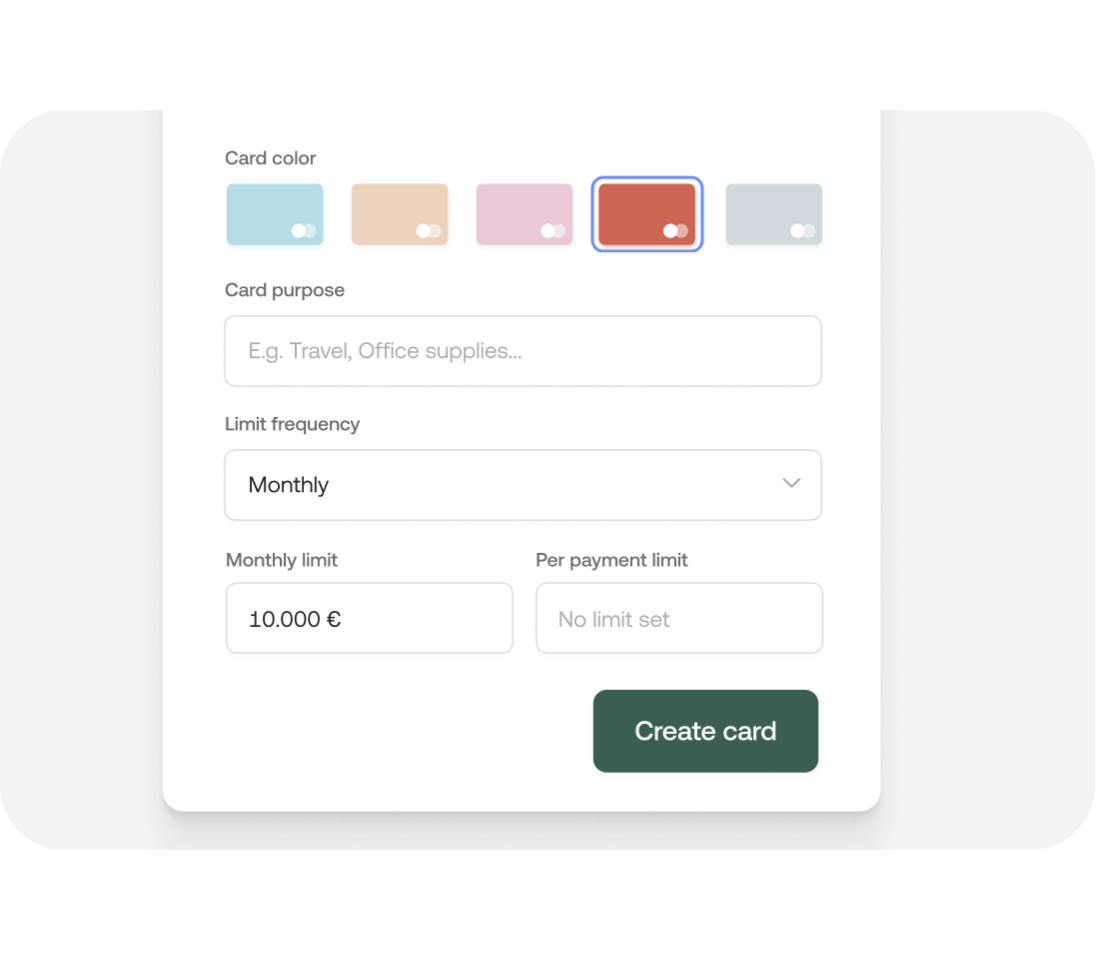 Set limit and purpose
Stay in control: Define individual limits for all virtual credit cards and manage budgets directly in Moss. Create one-off cards for a specific purpose or set up subscription cards for regular payments. For better security and more flexibility.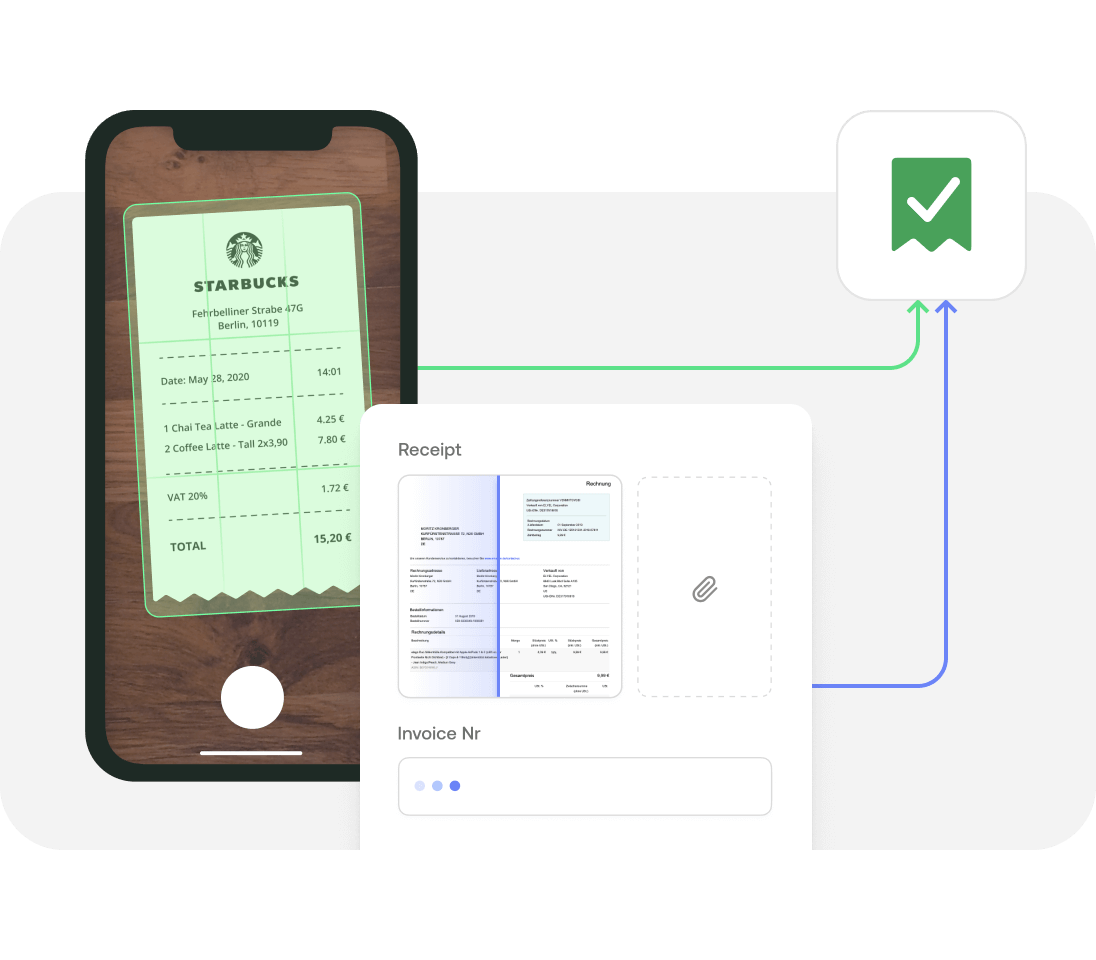 Upload receipts directly
With Moss, employees add the receipt with a click and have it automatically matched by Moss. Either via upload in the web application or quickly via photo in the Moss mobile app. Forgot to upload? No problem. Moss reminds employees by email.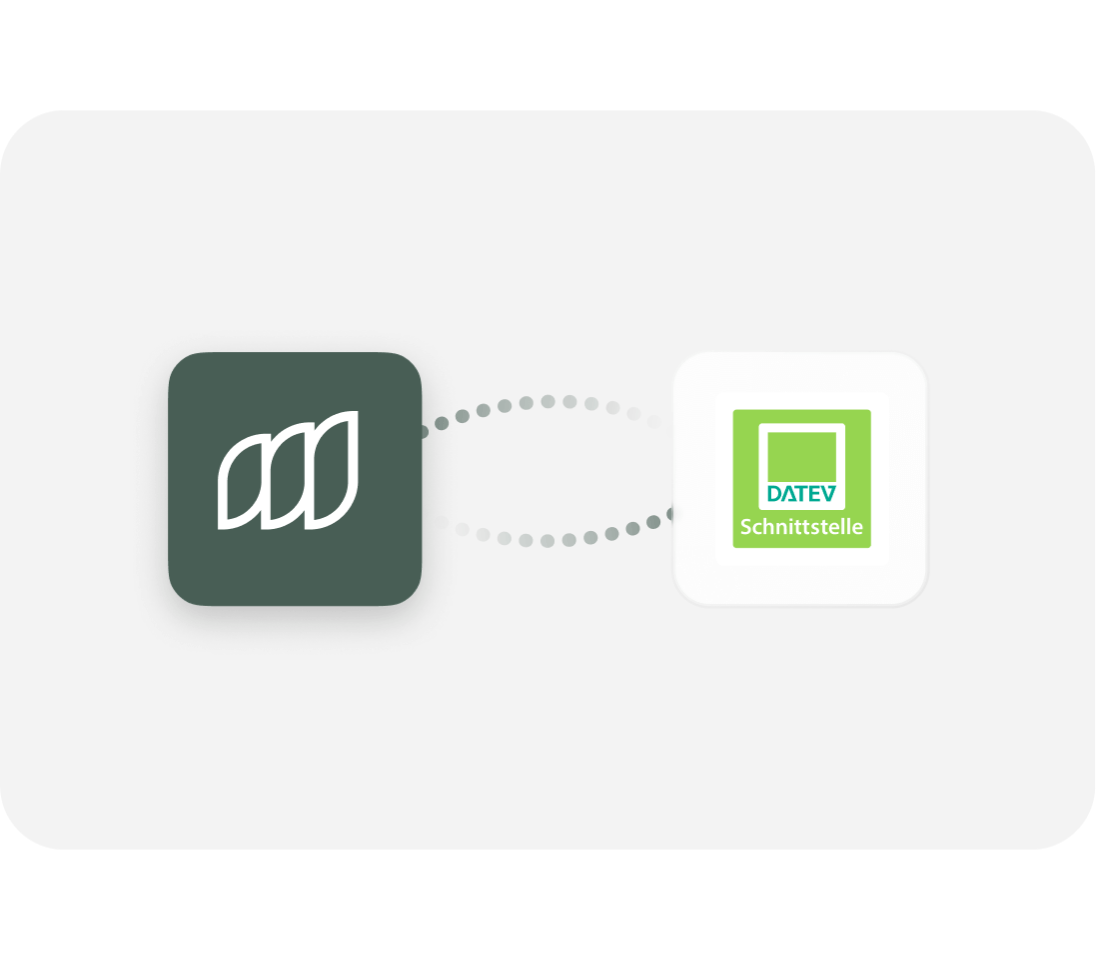 Export bookings with DATEV
Via the official DATEV interface, all bookings are exported to DATEV Unternehmen online with just one click. This reduces the manual effort in bookkeeping, speeds up the monthly closing – and saves the whole team valuable time.
Virtual credit cards - for all expenses and every employee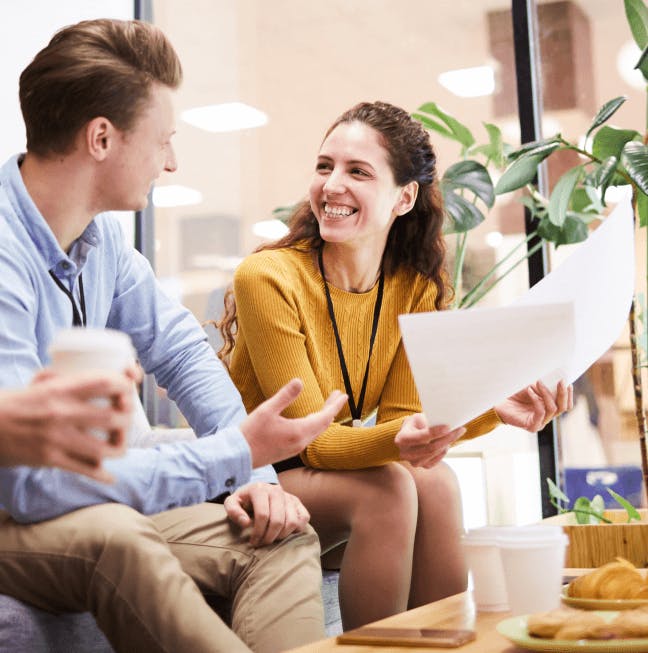 All expenses under control
Distributing budgets, approving purchases, billing expenses - repetitive work often costs finance teams several working days a month. Free up your time, automate your expense management with Moss and distribute as many physical and virtual credit cards as you like across the organization. Whether for individual employees or teams, for one-time expenses or monthly subscriptions. Set individual limits and keep an eye on all costs.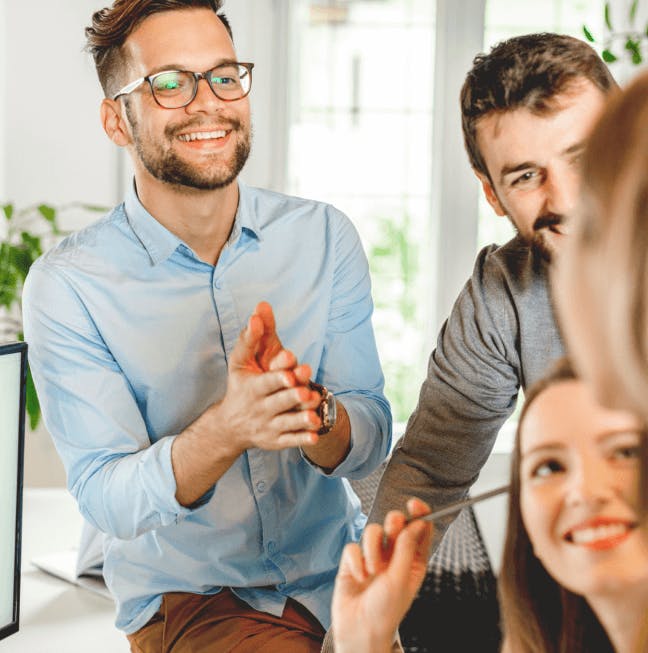 Stay in the flow
Just pay what's due: Moss empowers teams with an infinite amount of company credit cards for all employees. Purpose-built budget cards, as well as merchant-specific subscription cards, allow teams to spend autonomously - while the finance team stays in control.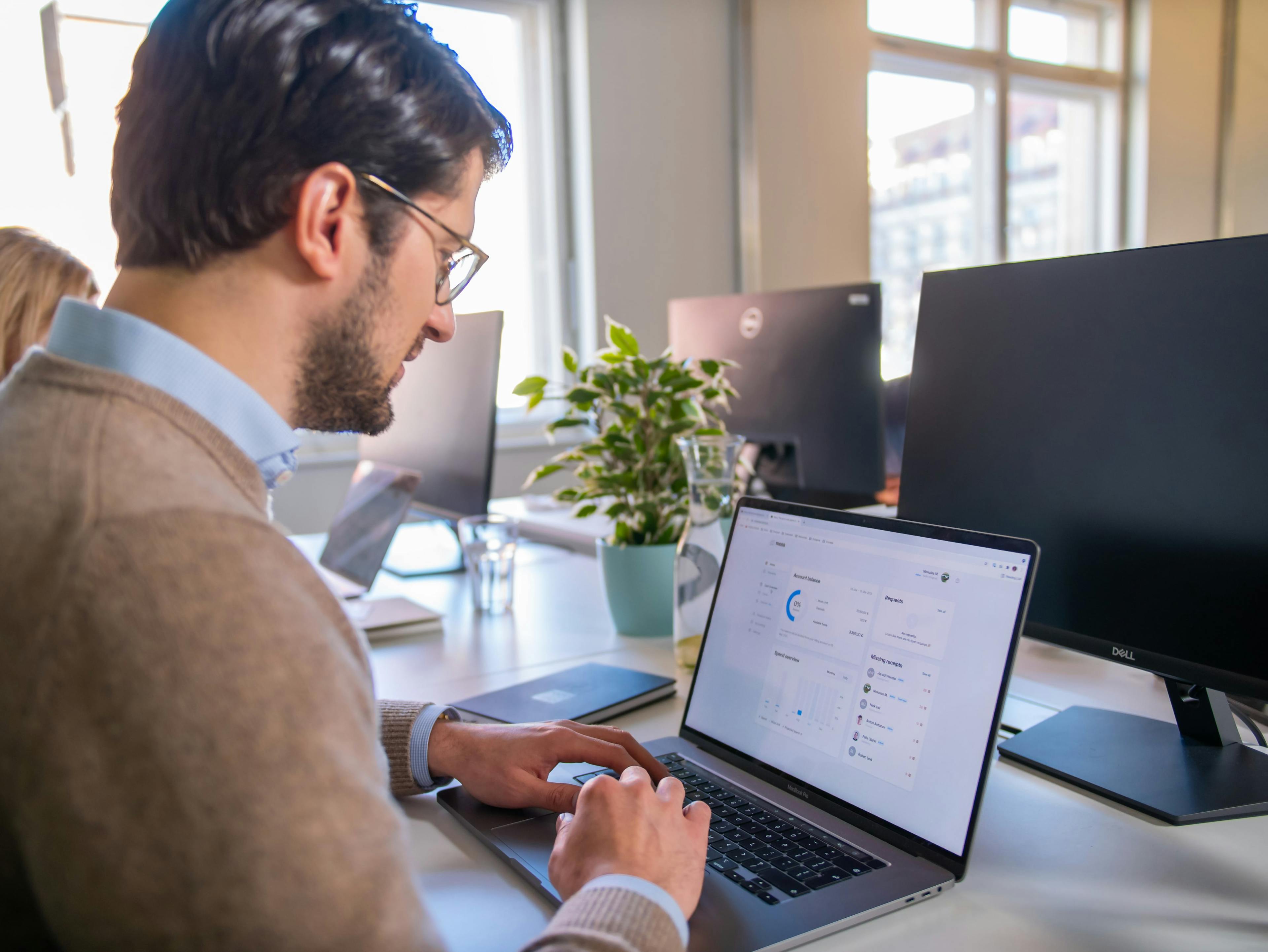 Track every payment
Moss corporate credit cards save you time in accounting. With person- or purpose-specific credit cards, the entire team can make expenses and upload receipts with a single click. This makes it easy to assign all payments to the correct cost center. Transaction lists show you where receipts are missing during the month. Set up automatic reminders via Slack or email instead of asking the same questions over and over each month.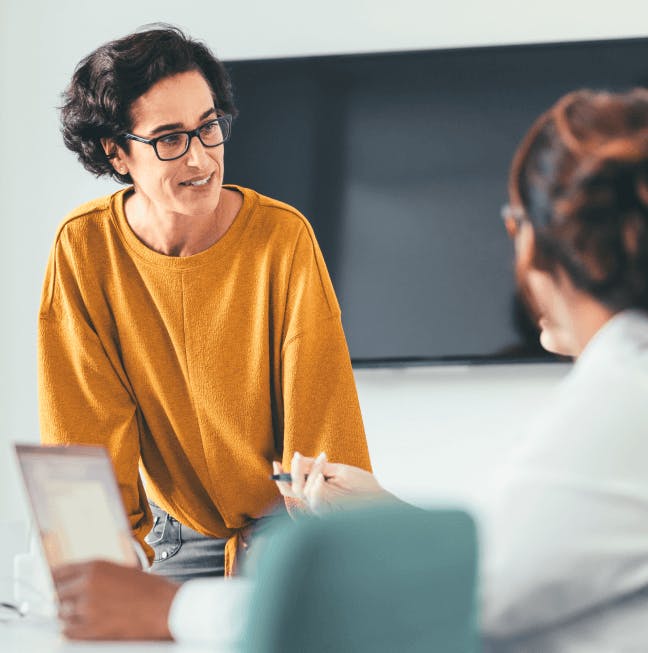 Keep an eye on team expenses
As a team lead, you can create as many corporate credit cards for your team members as you like. Moss offers the right card for every expense. Create one-time cards for specific expenses, subscription cards for recurring payments like your software subscriptions, or personal cards with monthly limits. Track all expenses in real time, freeze cards, and flexibly adjust limits.
Experience Moss and manage all expenses in one place.