Inside Moss
What a year it's been!

Cindy Oran
December 23, 2022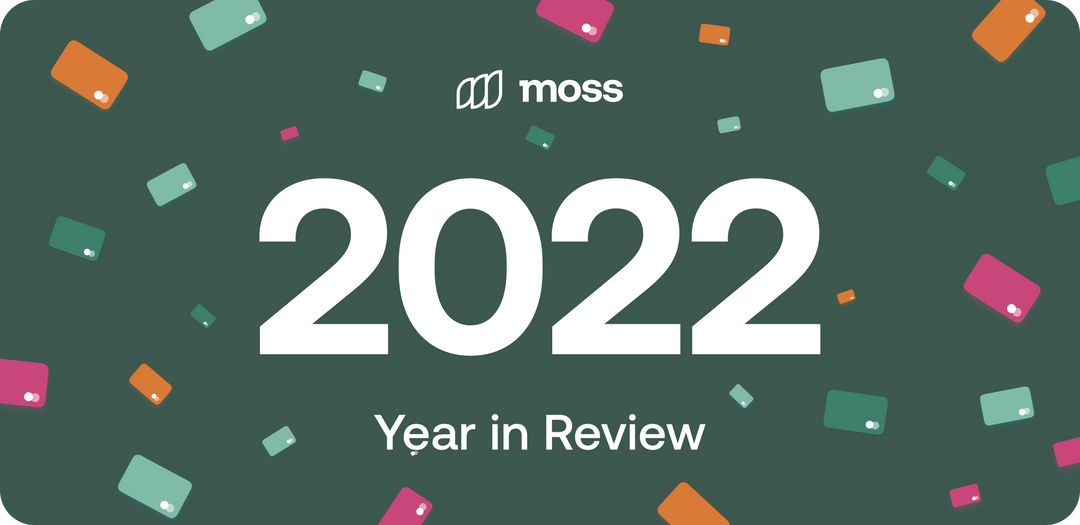 What a year it's been!
We're beyond thankful to our customers, partners and colleagues for making 2022 such an exciting and successful year. For Moss, 2022 was rich in highlights: as a team, we were able to celebrate countless achievements, overcame various obstacles, and learned a great deal along the way.
There are too many high points to mention in a single post, but here are 5 of our favourite memories:
We helped finance teams across Europe save an estimated 175k hours of admin work

Launched 2 new products, 7 accounting software integrations, a mobile app and countless features

Celebrated our German customers and partners with our biggest event to date, XMoss 2022

Grew our Dutch market presence and total customer base by 10x and 5x respectively

Expanded into the UK market and opened our London office
Here's to building on this success in 2023!