Partnerships
AIOS x Moss Cooperation

Cindy Oran
December 14, 2022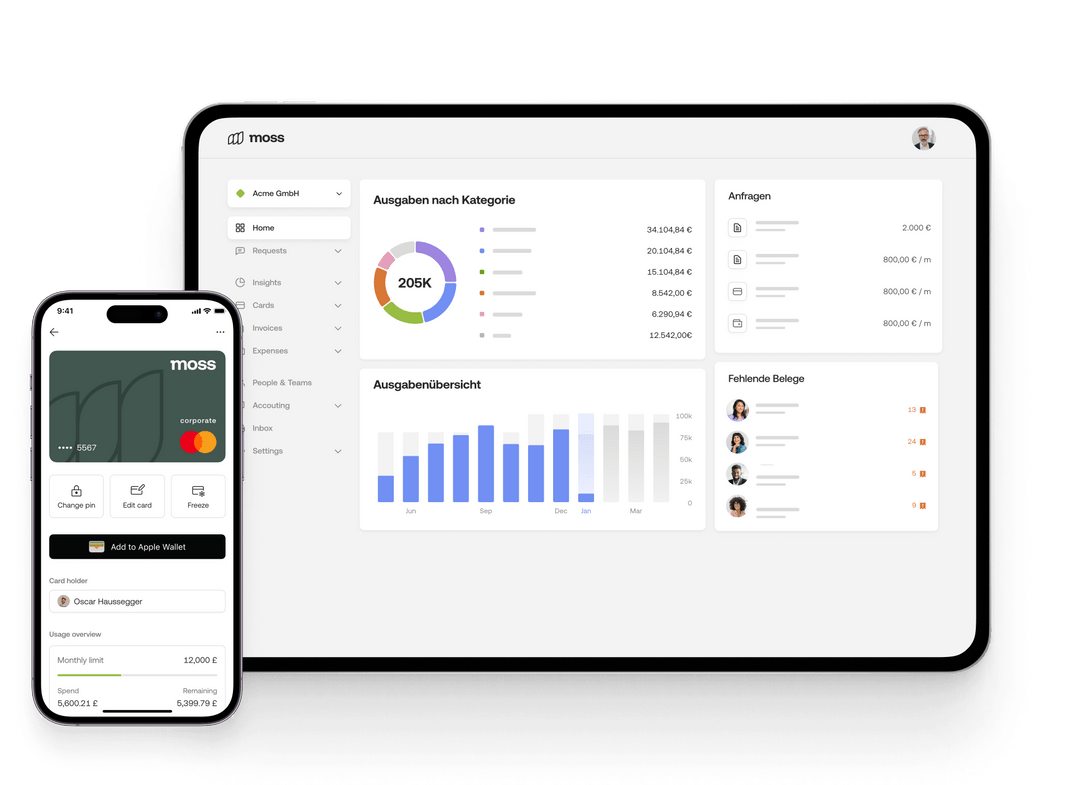 As an innovative company, AIOS is focused on using new solutions to optimize existing processes and thus support collaboration with clients. With digitized expense management and efficient accounting processes, Moss offers real added value - all parties involved benefit: The software works quickly, accurately and absolutely reliably.
Accounting is this time-consuming
Financial accounting in companies with numerous expenses requires concentration and organizational skills to minimize risks and sources of error. 
Challenges that every company knows are:
Assign credit cards and transactions
Enter documents
Assign sales tax rates and other accounting attributes
Maintain cost control via limits
Check and release invoices
Document and reimburse expenses such as travel costs
Plan and manage liquidity
With Moss, these challenges are a thing of the past. For AIOS, this means that we have more time to advise our clients more comprehensively. Because the less time qualified AIOS employees invest in manual work, the more capacity remains for consulting and strategic projects. Moss thus saves us considerable time in preparatory accounting. Thanks to the central control, all employees have access to the information that is currently required.
For us as partners and for our clients, Moss automates spending and financial processes and makes them much simpler, leaner and more efficient than before. There is now only one place where the data of the company's expenses and financial processes are controlled and converge clearly arranged by client.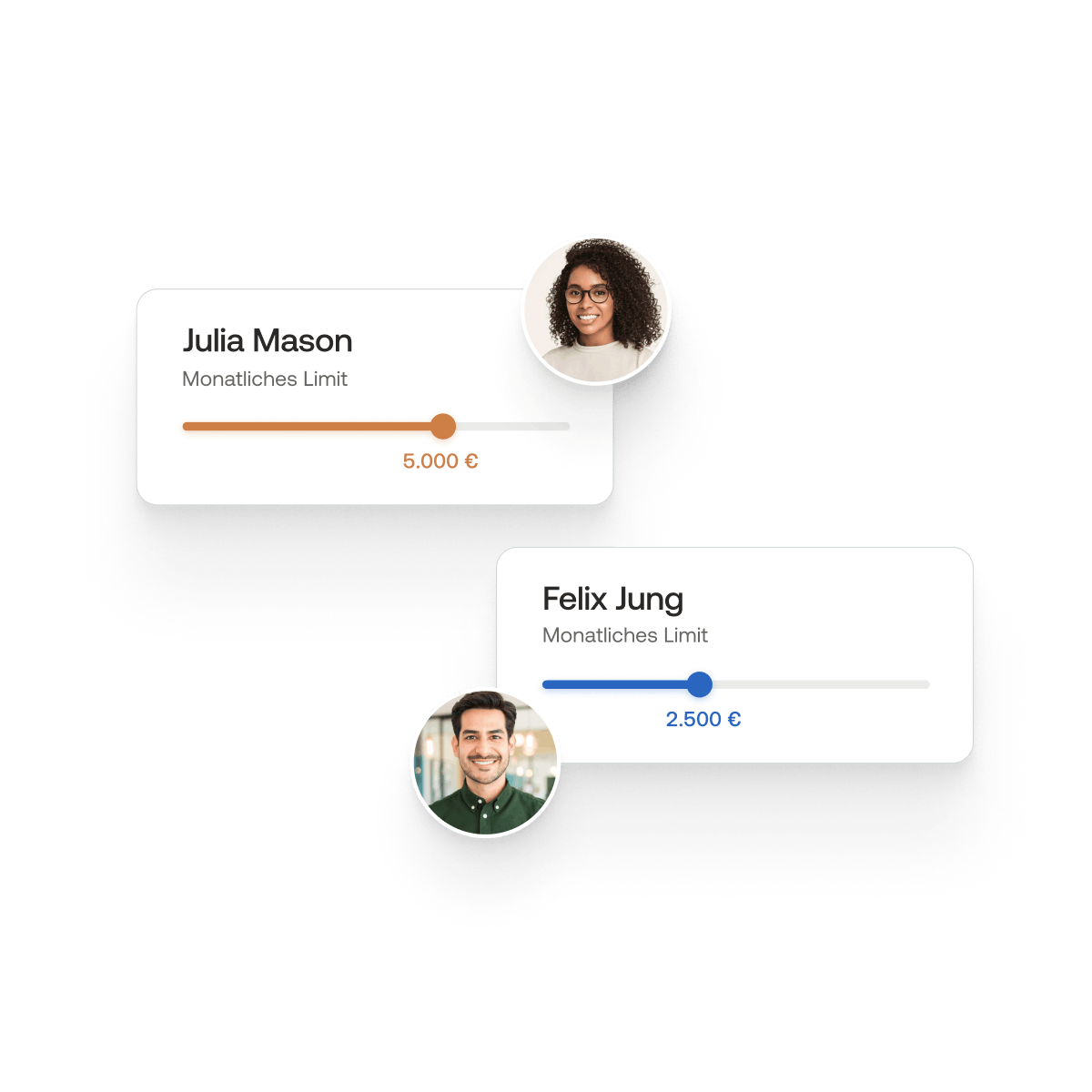 Moss involves the clients in the process
Different card transactions occur per client. Our employees can use the Moss app to scan receipts and invoices and allocate them at any time and from anywhere. In this way, documents for each individual transaction are pre-accounted and can always be viewed by those responsible.
This option makes it easier to work with clients on site: our employees do not have to create documents later or transfer them back to the company afterwards. It is no longer necessary to submit documents to the accounting department so that they can be manually assigned and managed. Instead, every document that is important for accounting can be uploaded to the app in a single step and viewed there by the right people.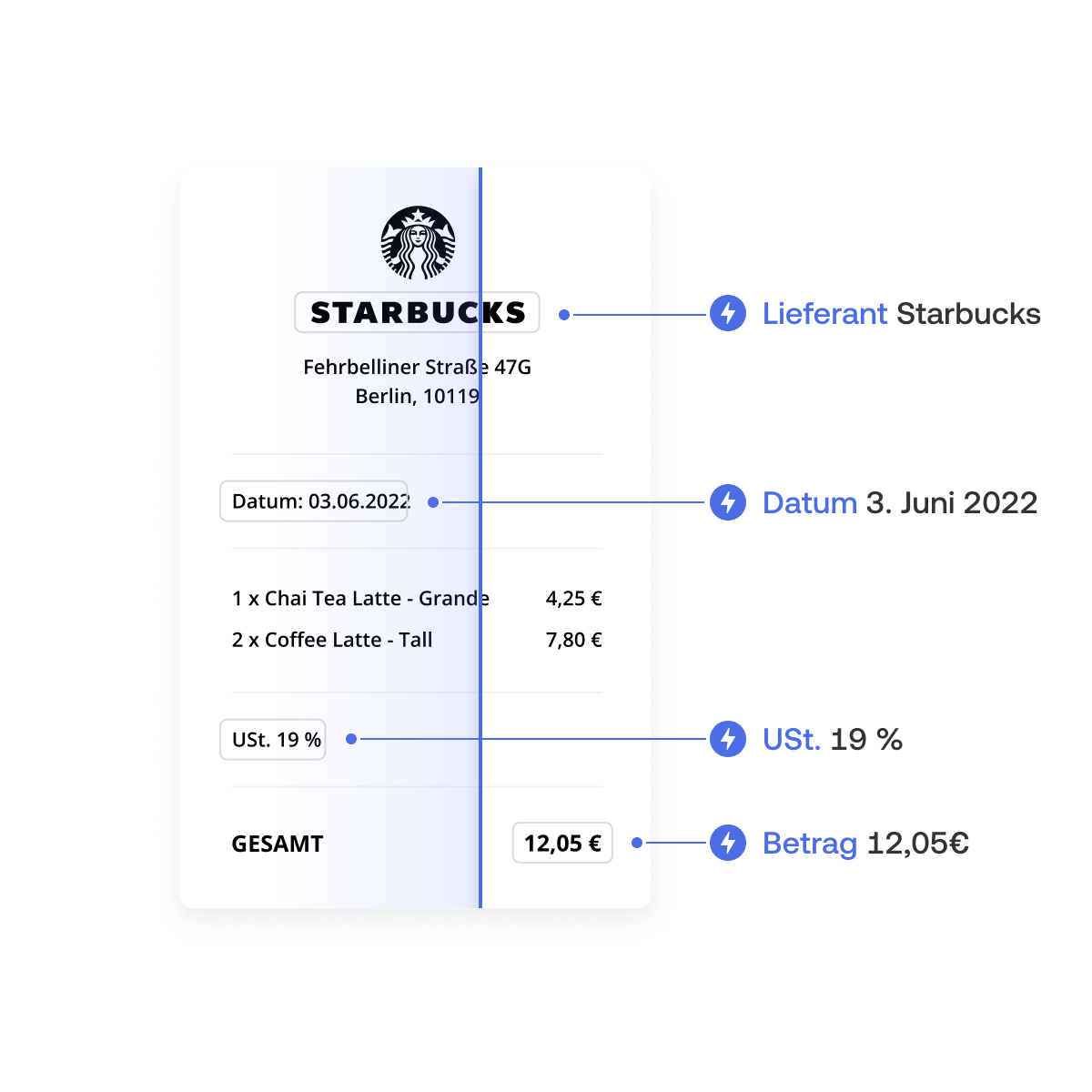 The risk of careless mistakes is reduced because the app saves the documents and reads them automatically using an OCR tool. Thanks to the option for clients to create separate profiles, there is no confusion. Instead, there are clear digital workflows and overarching approval structures for the entire team.
Advantages for companies
For us as active users, Moss offers a few more advantages:
Our employees receive any number of virtual and also physical company credit cards - gone are the days of shared or limited credit cards, some of which are still part of the prepaid program. The Mastercard corporate cards are internationally recognized, offer a credit limit of up to €2.5 million and 60-day payment terms.
All data and forms that we store in the app are prepared for us in an exportable form - the app has a DATEV interface and allows uncomplicated online synchronization through customizable export formats.
We have the option to assign task areas, responsibilities and access permissions of entire teams and individual team members in the app. This way, all employees get the information they need.
Data protection is always maintained and the storage of receipts and invoices is also GoBD-compliant.
The app saves time and money
By automating accounting processes with Moss, we can save valuable time: 
At the end of the month we receive complete and exportable accounting data
Invoice releases are made very promptly
We can view the data at any time before and after billing period
Manual reimbursement of expenses is no longer necessary 
Overall, our experience shows that a time saving of four hours per client is possible. This means that our finance department can save around 30 percent of working time. Of course, we pass on the savings from this optimization to our clients: they therefore benefit not only from the simplification of processes, but also financially from our cooperation.
Digitization for the work of tomorrow
AIOS is always ready to adapt to the realities of the time and, especially in matters of digitalization, to enable what promises to be progress: we like to educate ourselves and use the latest technologies to make work safer and more efficient. Our employees are happy to support us in this endeavor, as they appreciate the benefits for their work and are well prepared for the innovations thanks to careful training.

The partnership with Moss is valuable because Moss shares the same ambition. The issues of support and process optimization are emphasized. Moss is proactively there for us.
The more efficient and streamlined we can work, the smoother the process for everyone who entrusts themselves to our expertise. Fast, transparent and reliable work as well as lean costs are the benefits our clients enjoy thanks to Moss.