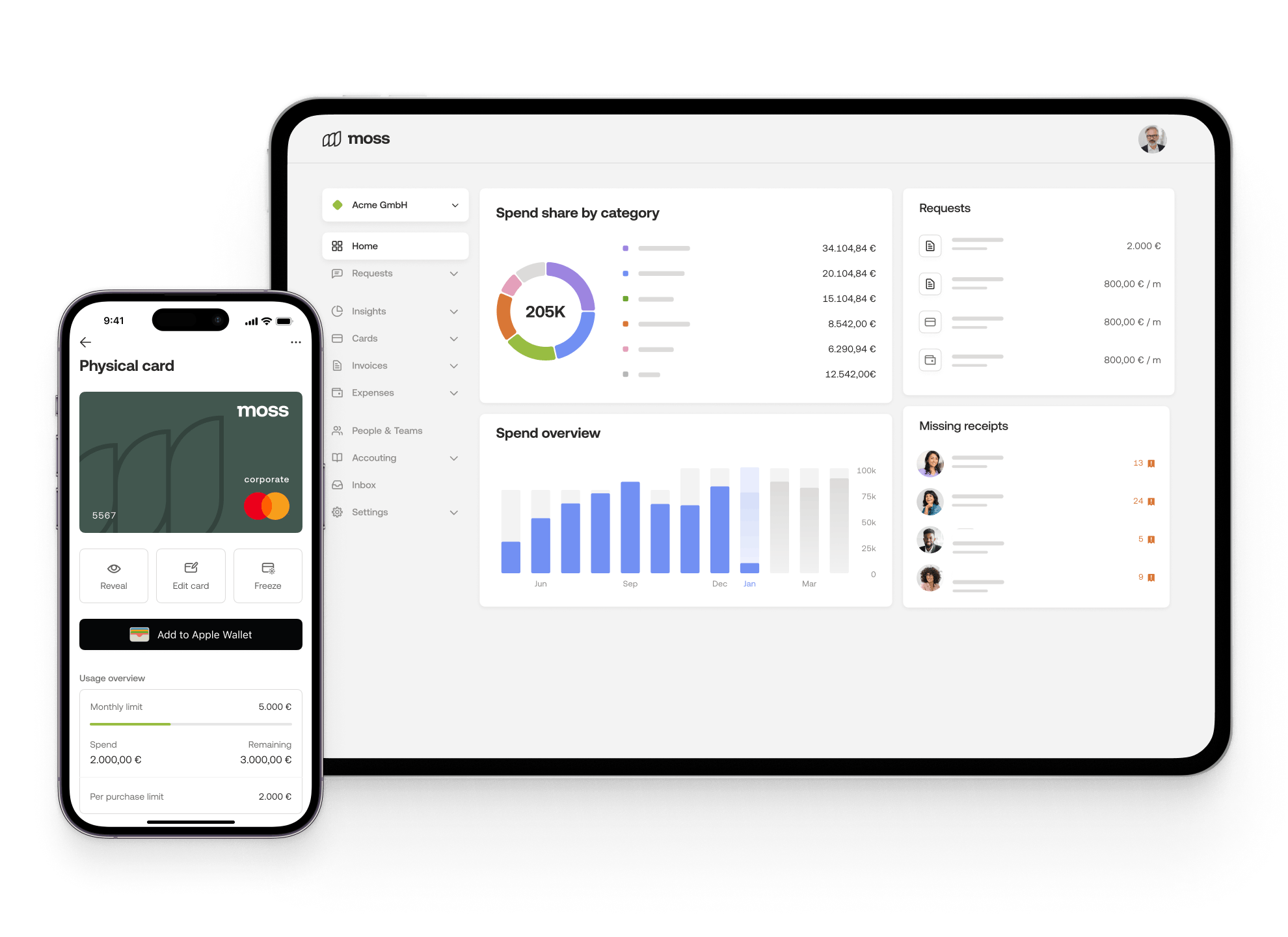 Spend smarter.
Get instant control over your finances. Save time and money. Finance professionals rely on our smart corporate cards and market-leading platform for its automated approval flows and reliable, real-time reporting.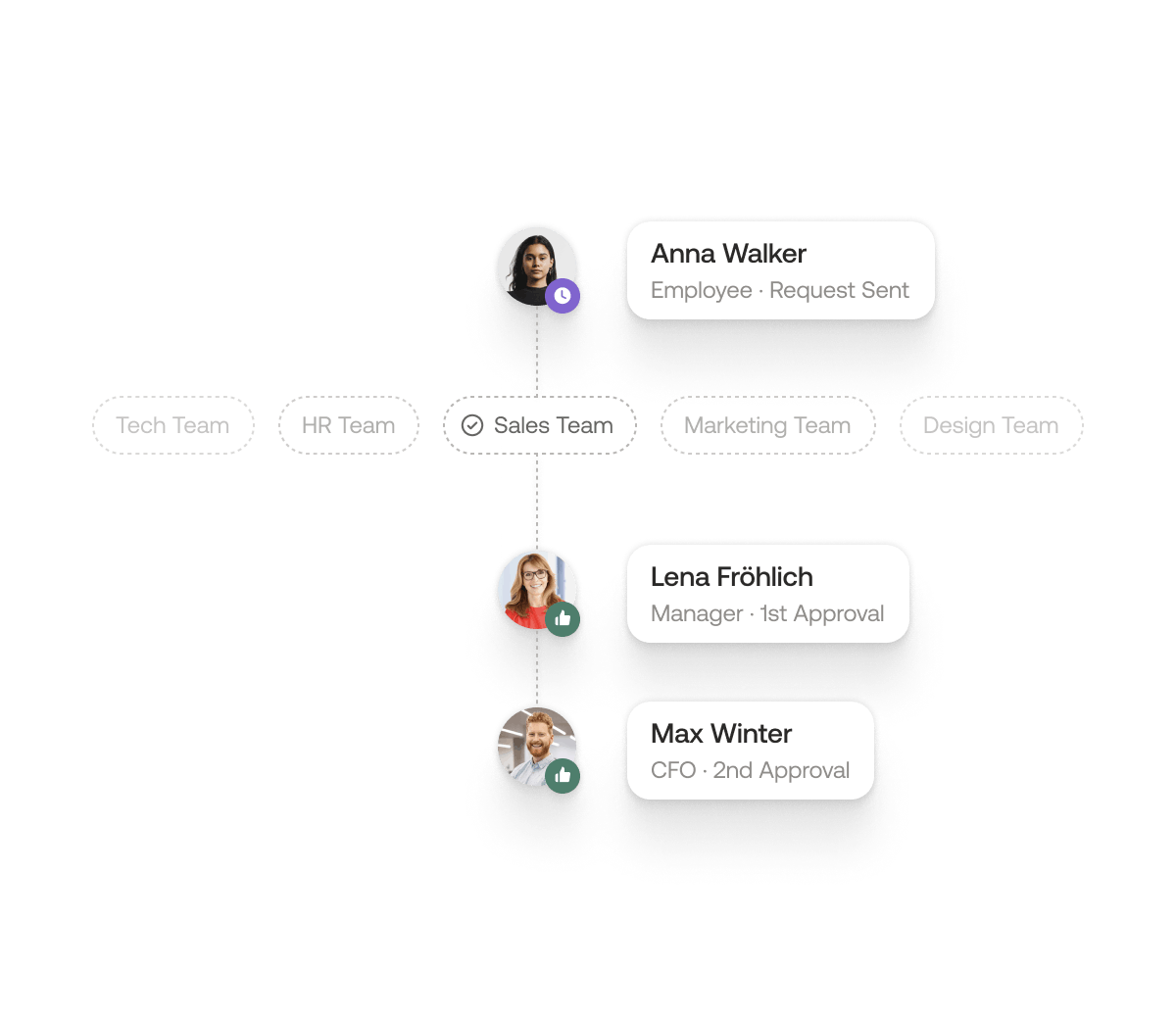 Get ahead with spend control.
Set customisable limits that are automatically applied when employees spend, whether on an individual, team, or project level. Empowering your team to spend smarter doesn't have to come at a price.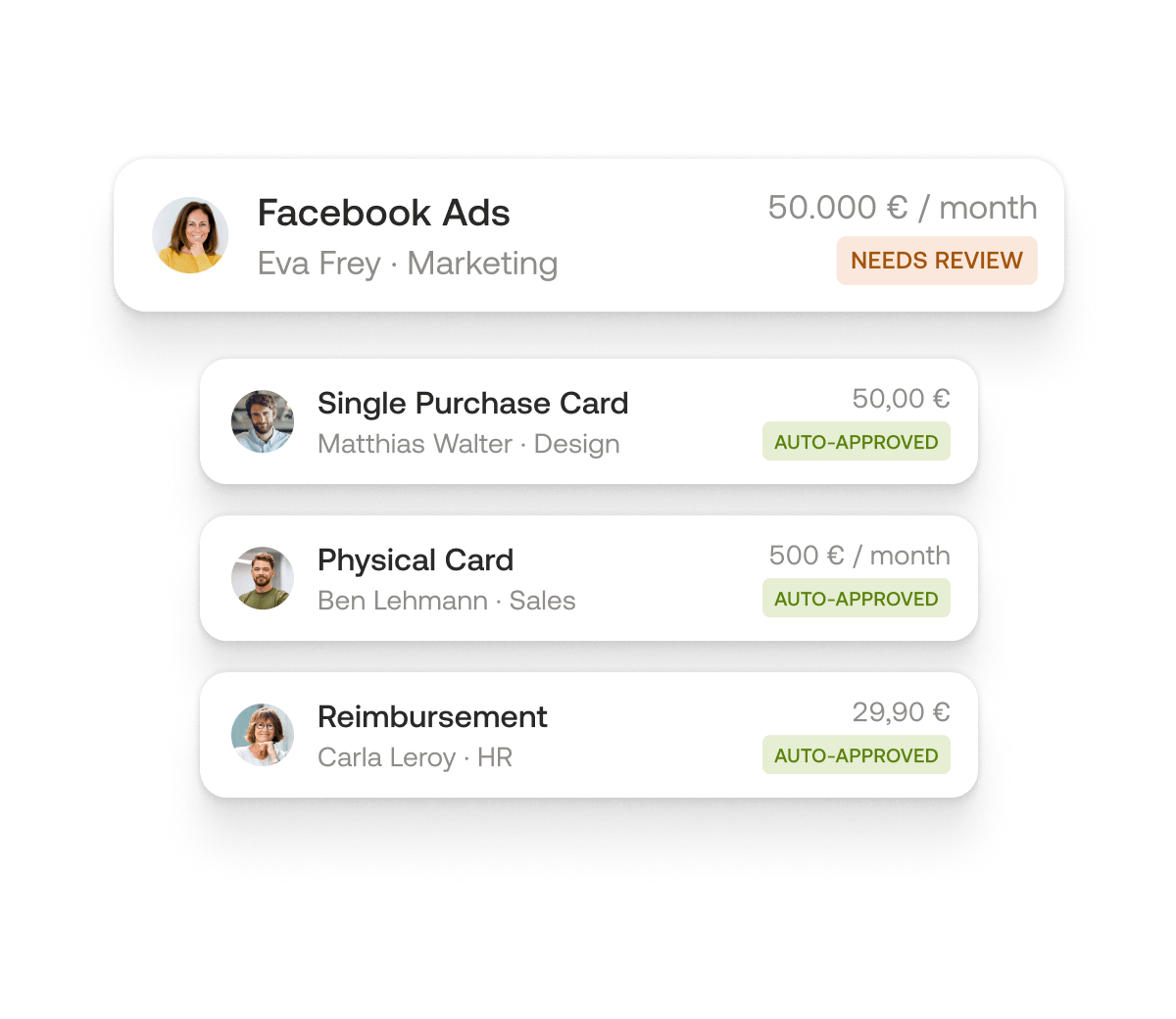 Process payments over 30% faster.
Eliminate invoice approval bottlenecks and month-end reconciliation delays. Streamline your day-to-day by using customisable automation rules that mirror your own policies.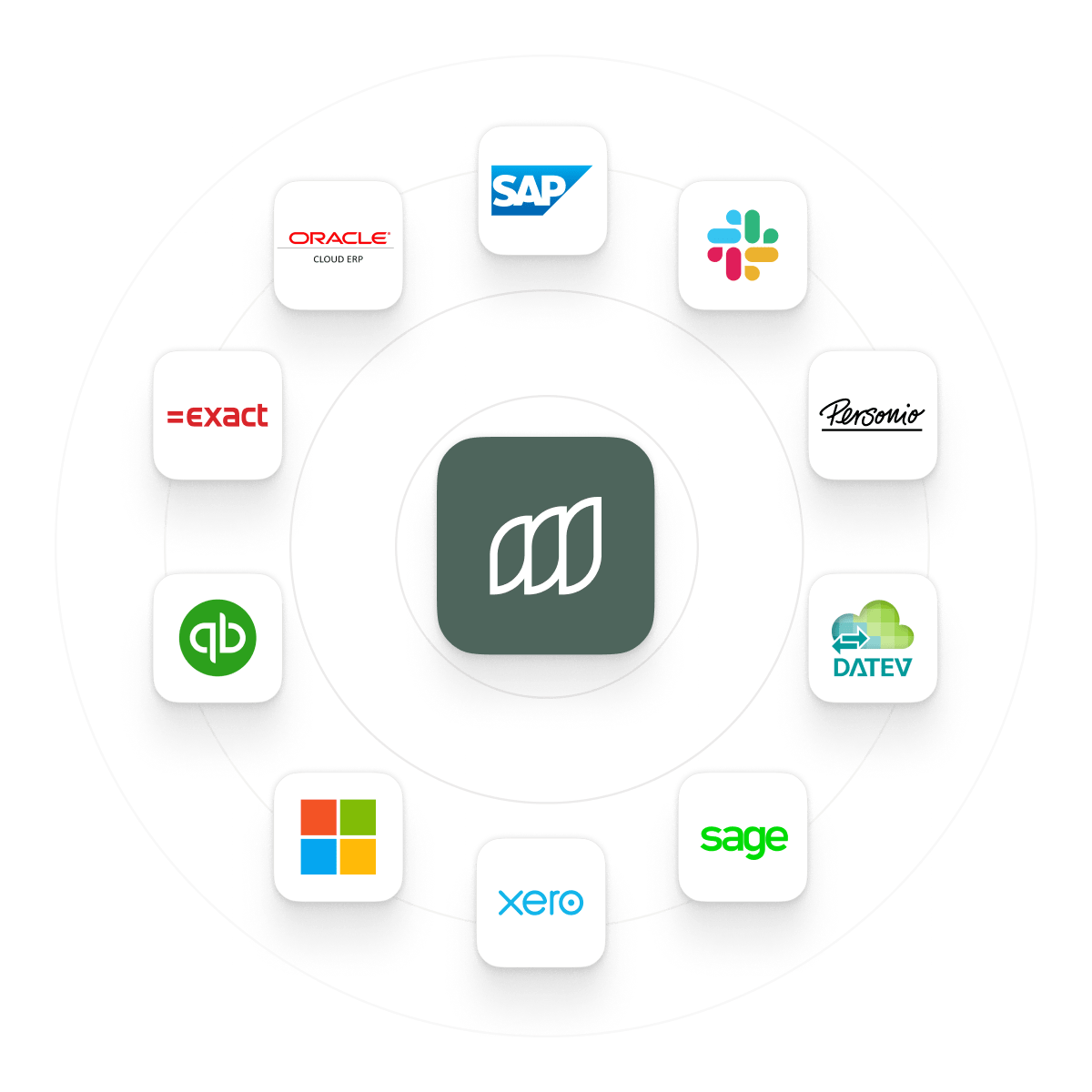 Consolidate your tech stack.
Connect Moss to your existing systems and put an end to manual reconciliation. Customise your workflows for a streamlined digital experience.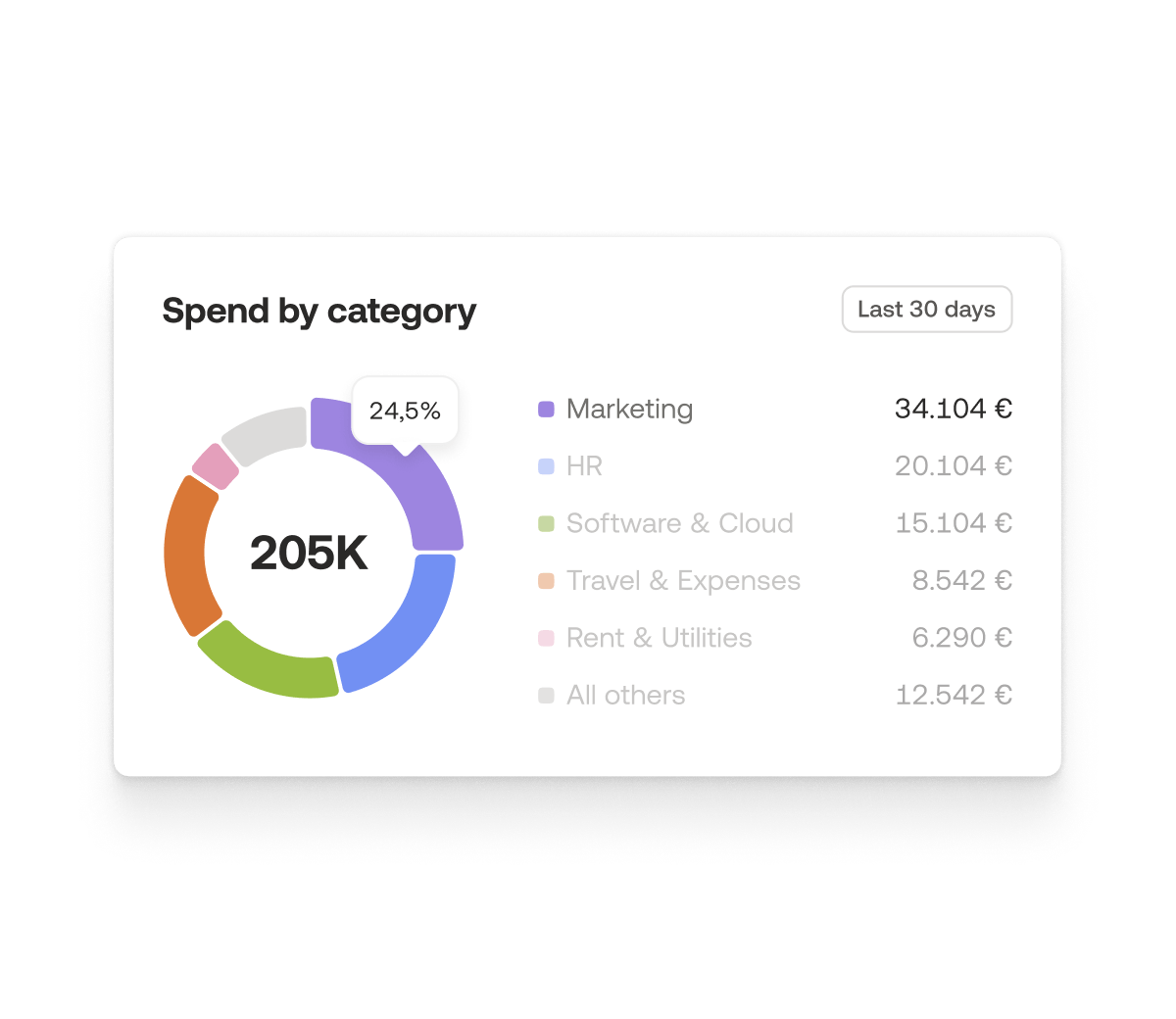 Accurate reporting at your fingertips.
Eliminate expense report errors and get a real-time, comprehensive and auditable view of company expenses. With unmatched spend visibility, you can focus on controlling costs instead of documenting them.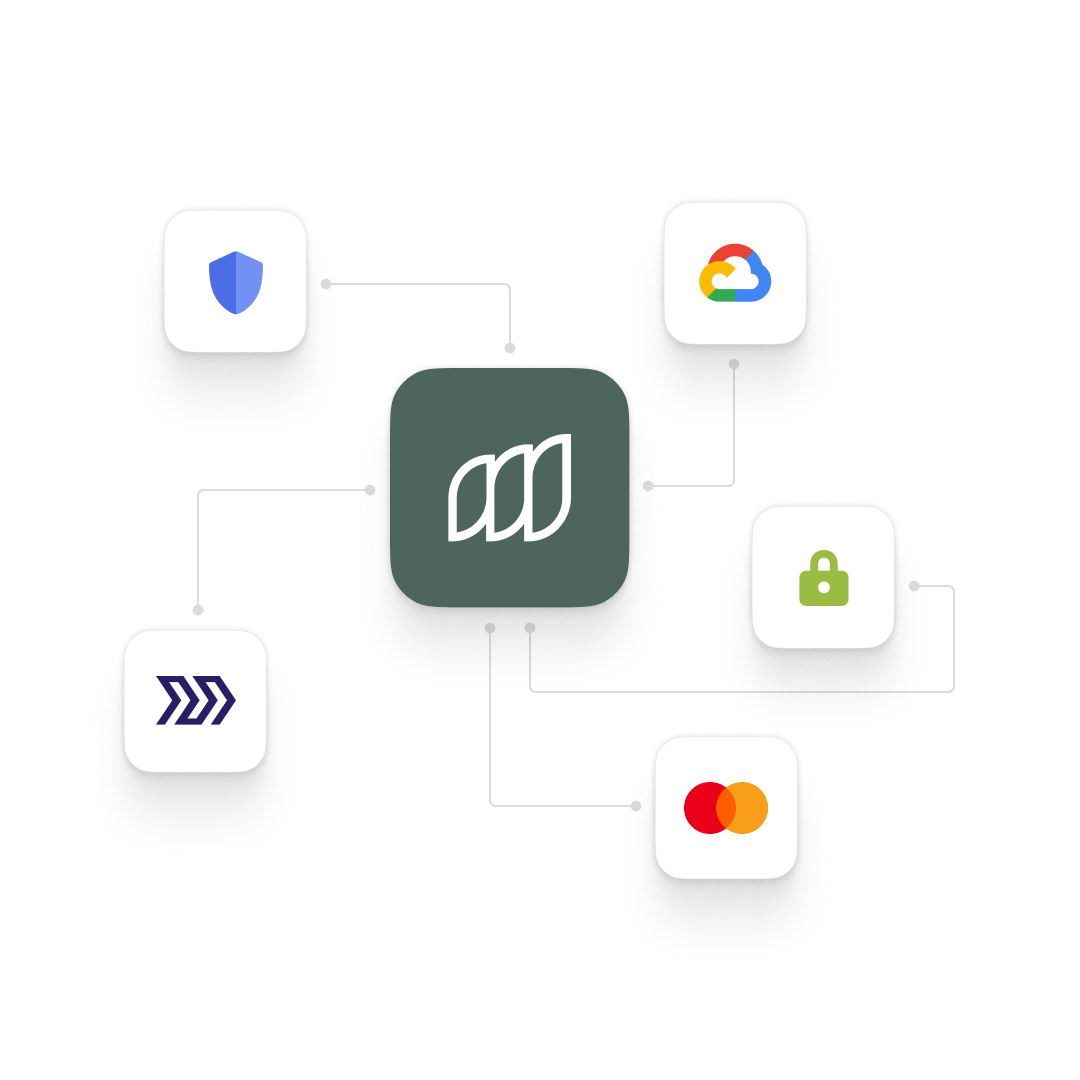 Make finance stress-free.
Our best-in-class platform runs on the Mastercard network, with European payments handled by Deutsche Bank. We're FCA registered, with worldwide card acceptance and 24/7 customer support. You can rely on Moss for smooth spending.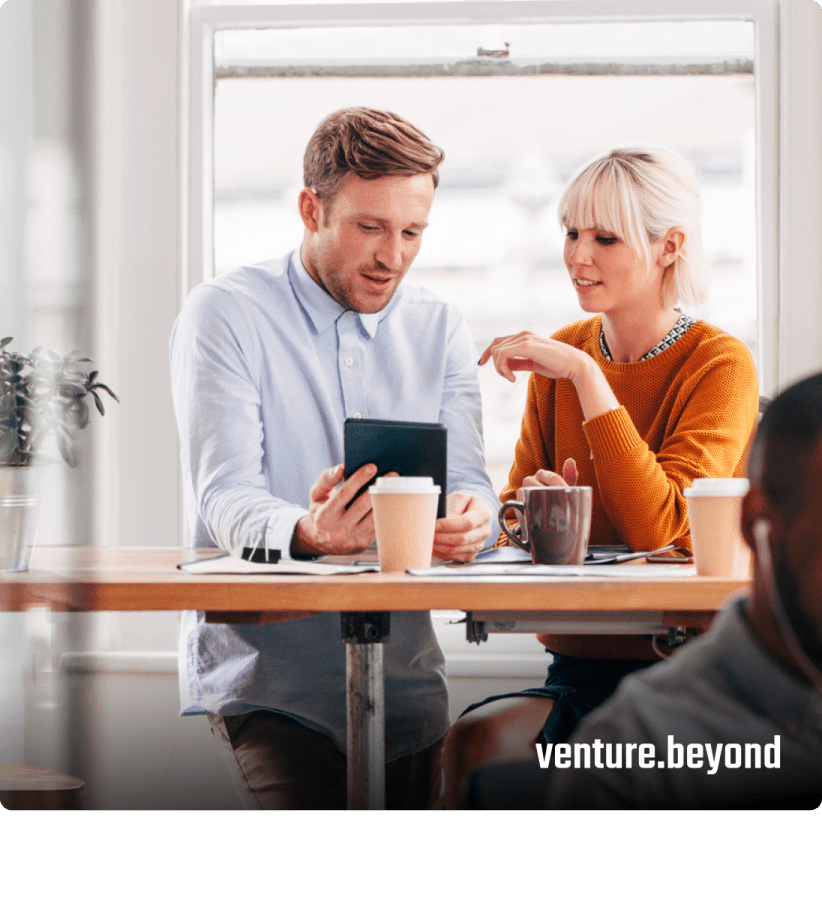 "With Moss, we've cut processing time on monthly transactions by 30% and have peace of mind that our spend is tracked and managed in a way that is accurate."
Ife Odubela

Head of Technology, Venture Beyond


High customer satisfaction and top ratings:
Want to know more?
Book an introduction call with one of our product experts to hear how Moss products could revolutionise the way you work.