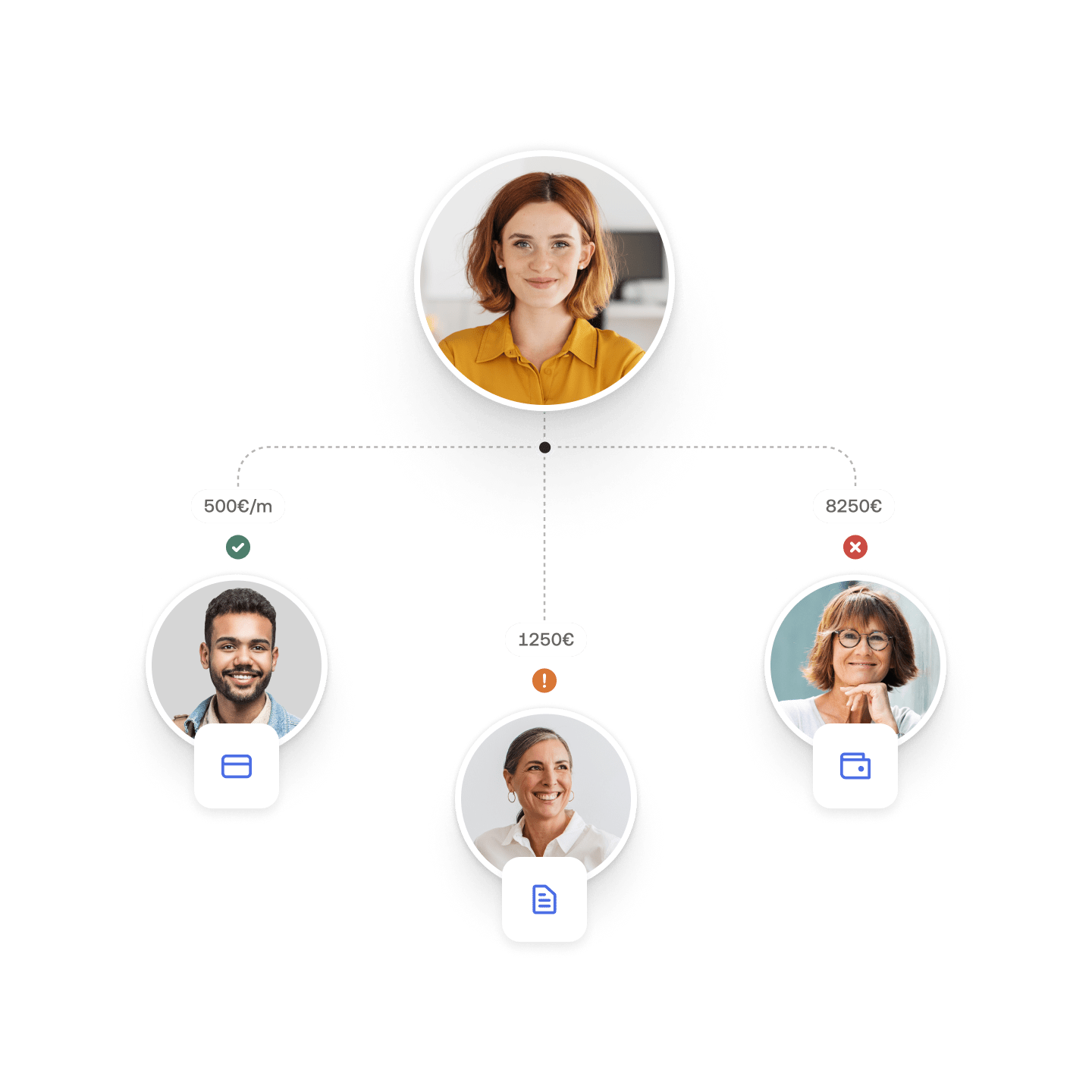 ADVANCED APPROVALS
Your company, your rules.
Set your own approval policies for all expense types. Decide who approves which amount for what purpose. And achieve full control, complete transparency and top speed.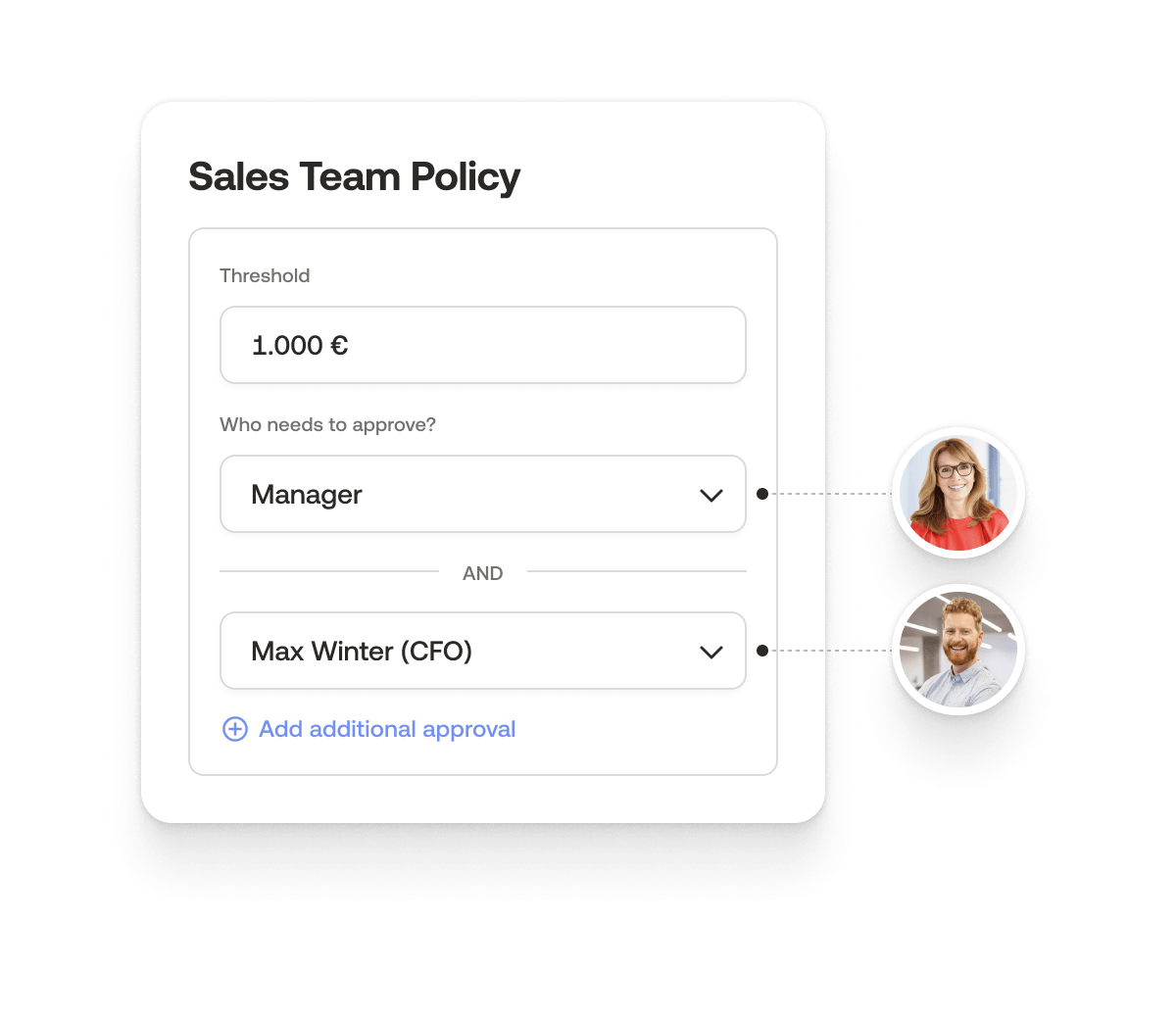 Customise your approval flows.
Clearly defined approval policies are essential to effectively control company spend. Simply create custom flows for different thresholds, expense types and roles for your entire company or specific teams.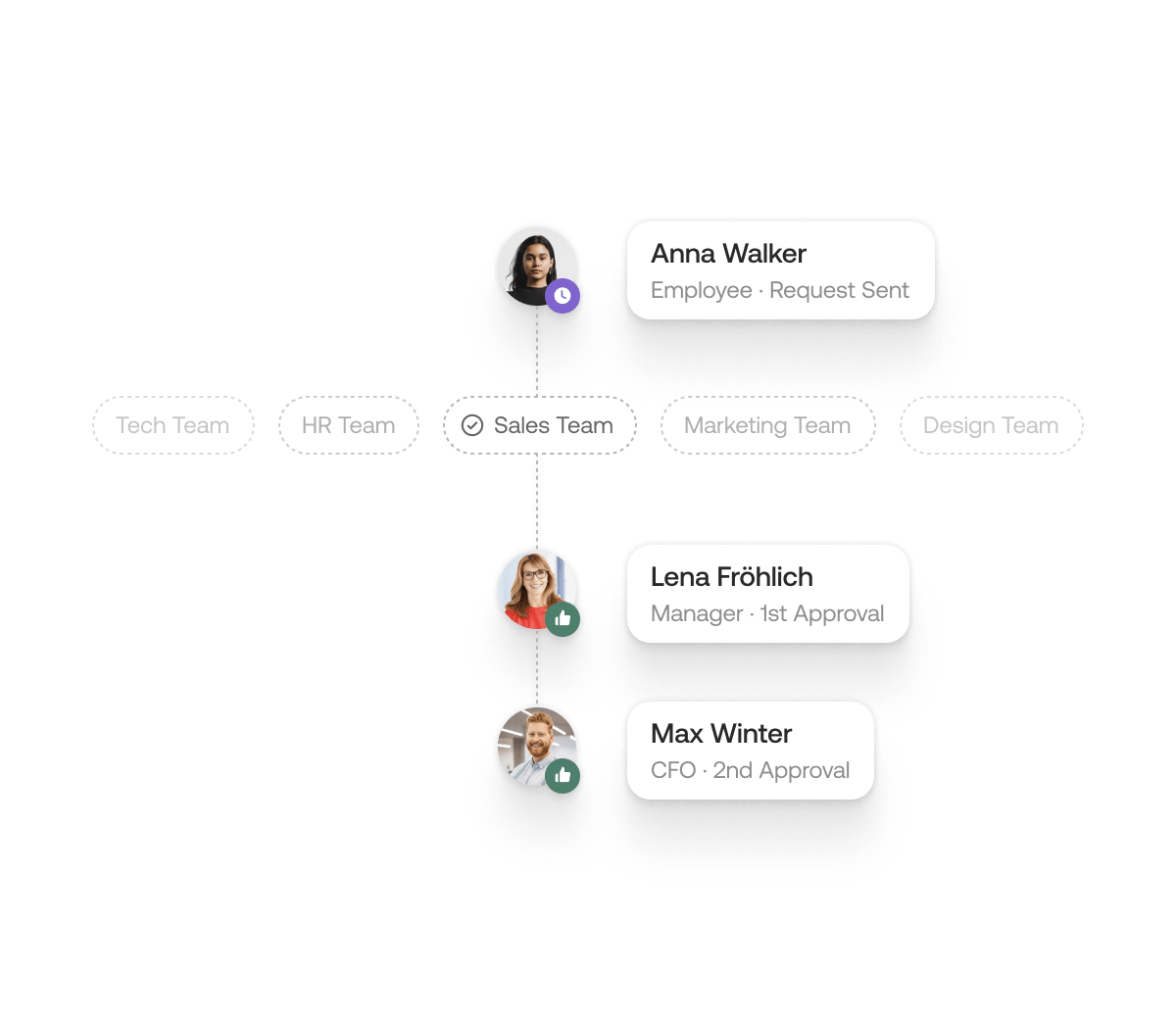 Create individual policies for every team.
Different expense types need different approval flows, just like different teams and team members need different approval policies. So, just set them once and let Moss do the rest.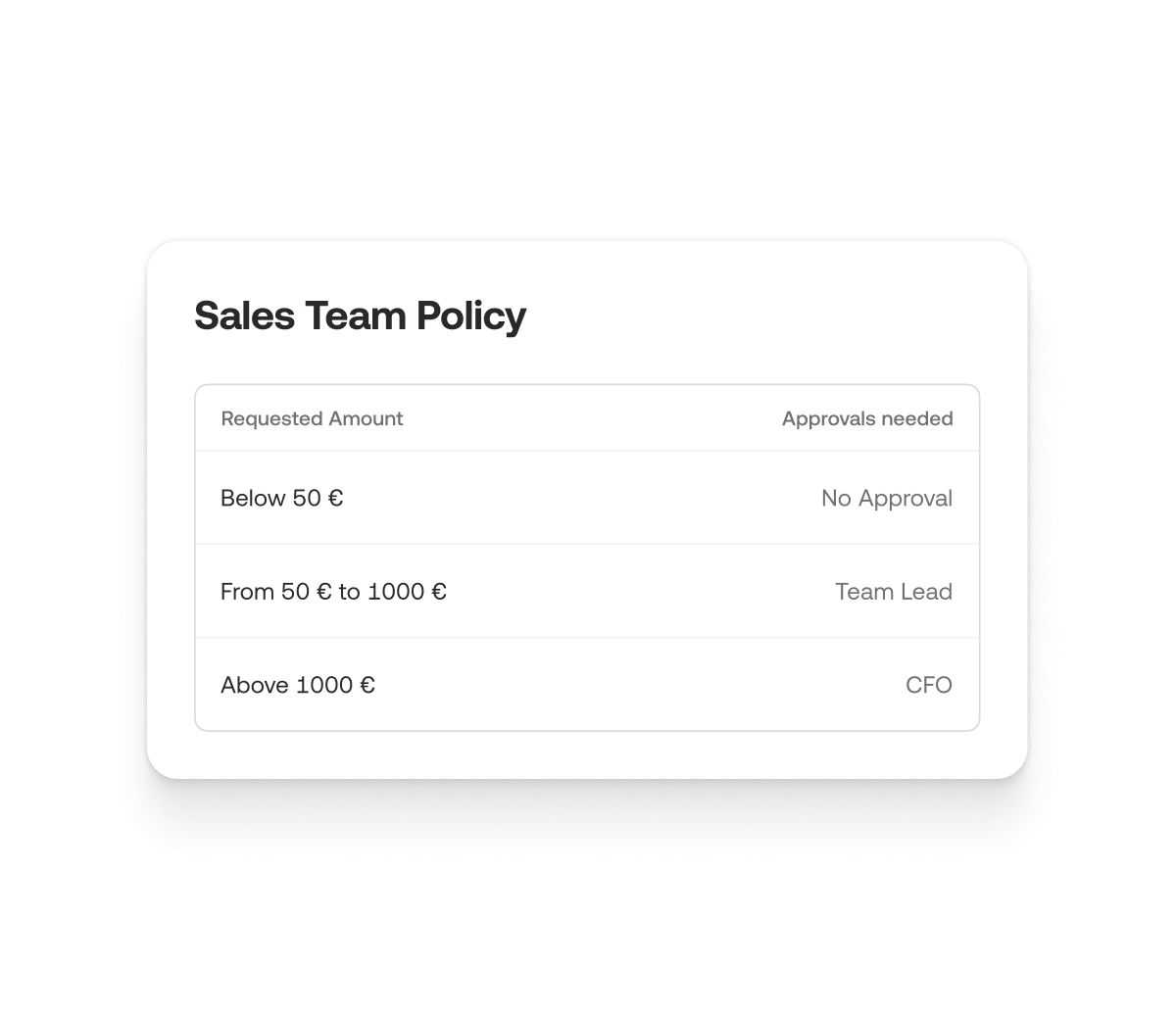 Set up in three simple steps.
Give your policy a name, specify the threshold amounts, and point out the people responsible for approval. That's it. Also, rules and flows can be renamed, refined or deleted at any point.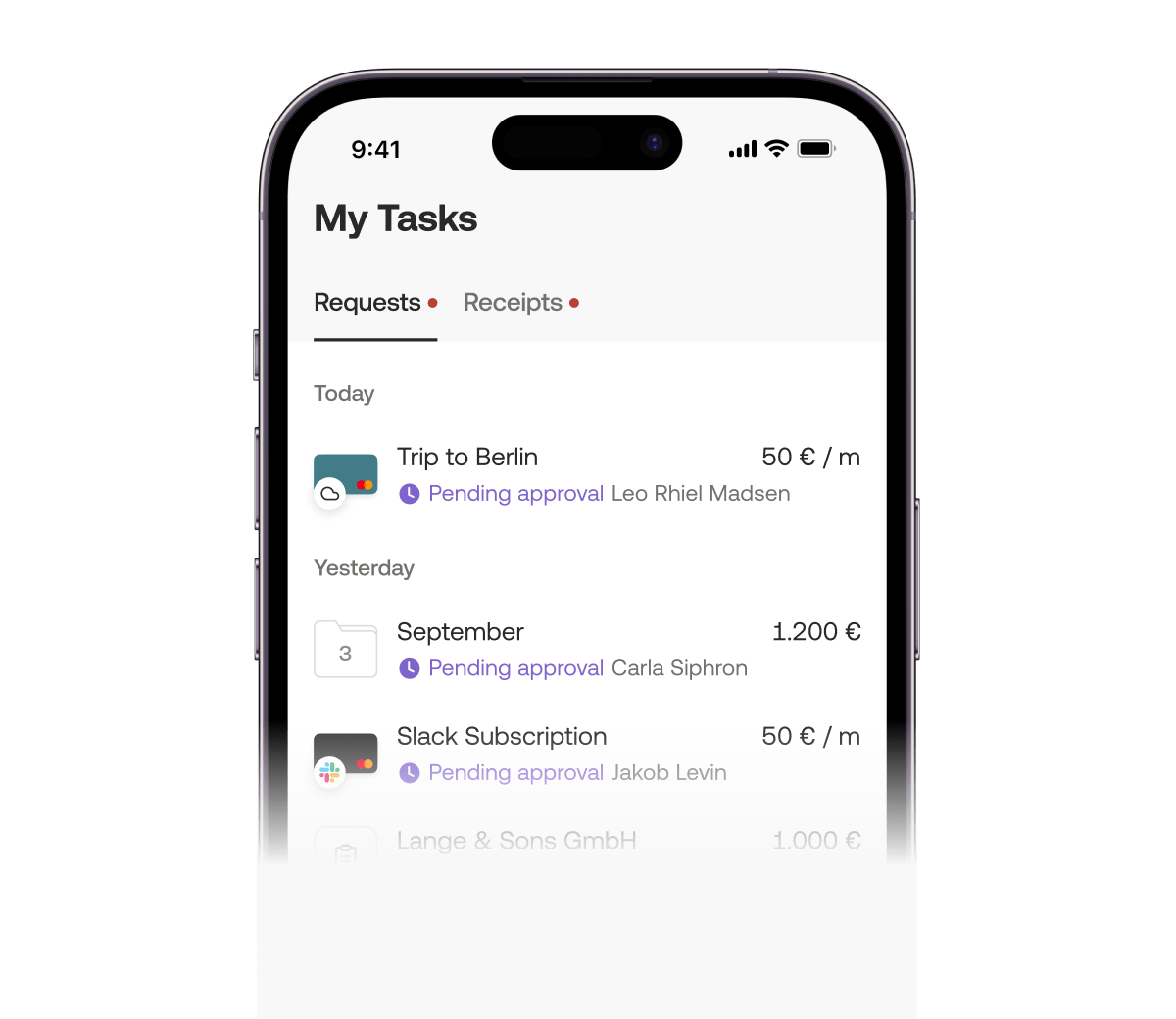 Stay up to date at all times.
Always know who's responsible for a request while invoices and expenses are seamlessly managed in accordance with your setup. Real-time status notifications and updates keep you continuously informed.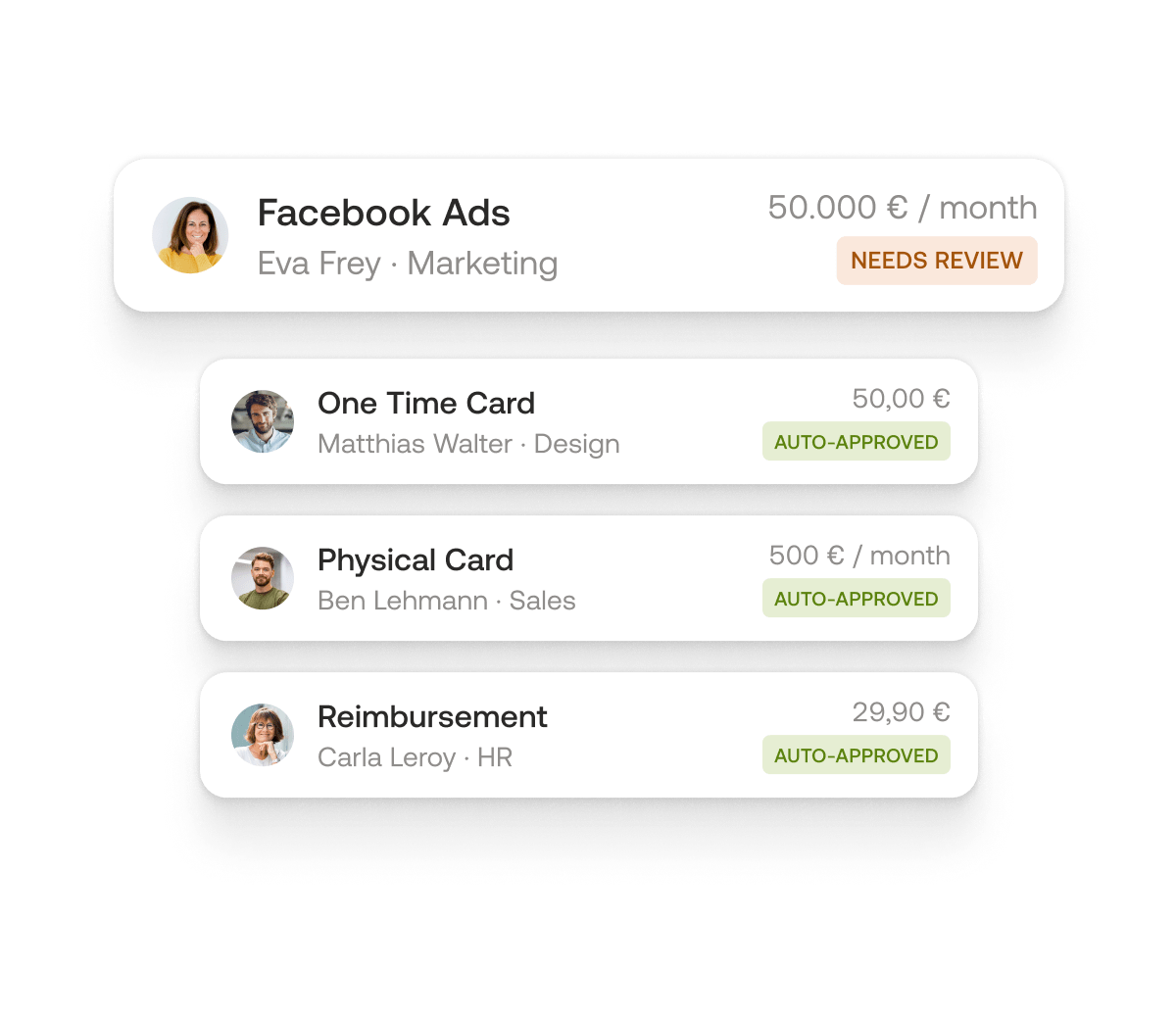 Accelerate approvals and save time.
Define and automate specific policies with individual approval levels for all sorts of situations. This eliminates interruptions and allows employees to get what they need quickly and efficiently. And saves you time and money.
Moss combines all the tools you need in one place
Want to know more?
Book an introduction call with one of our product experts to hear how Moss products could revolutionise the way you work.