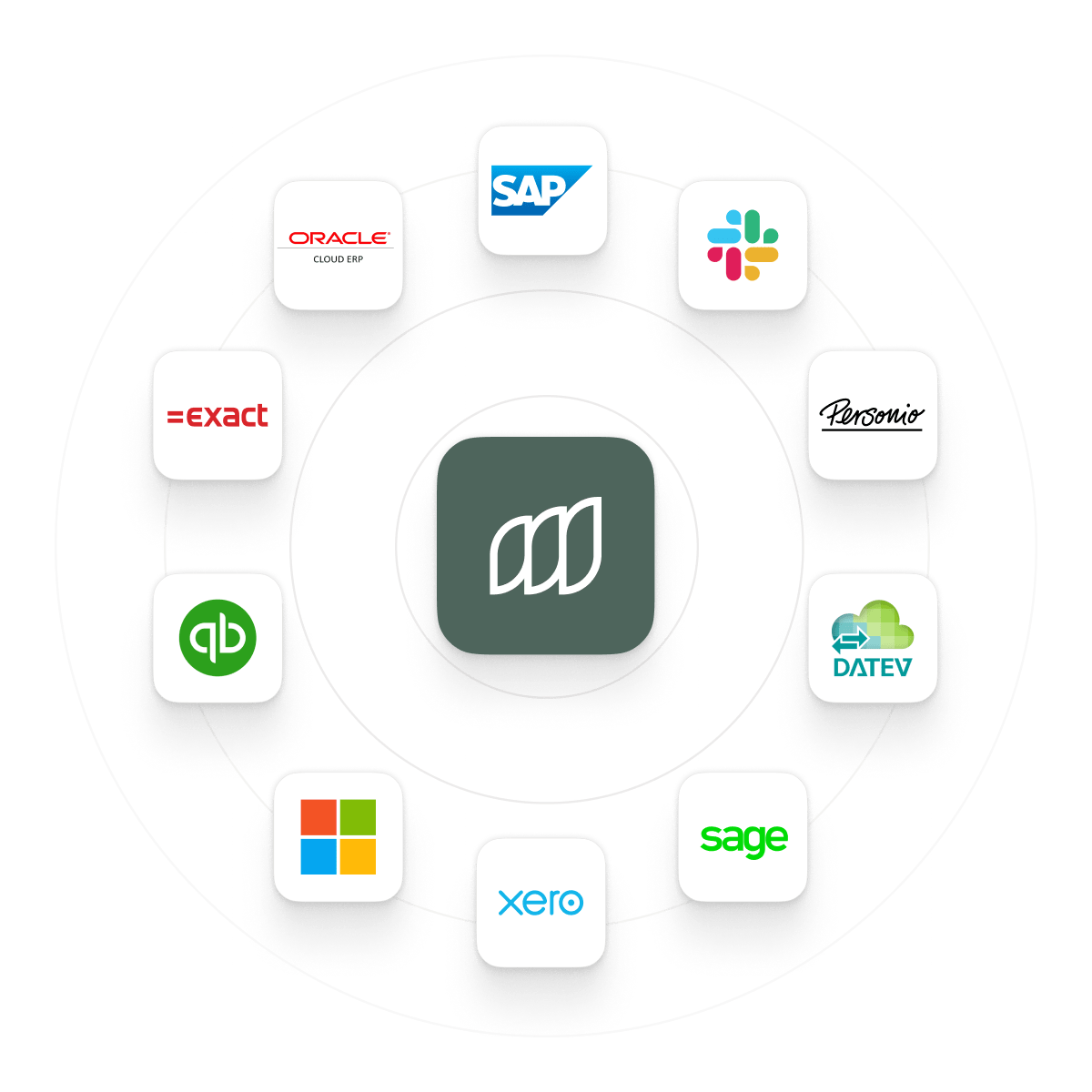 ACCOUNTING AND INTEGRATIONS
Connected. Seamlessly.
Streamline your workflows, keep your books shipshape, and close the month on time, every time. Simply by integrating Moss into the systems and tools you already use.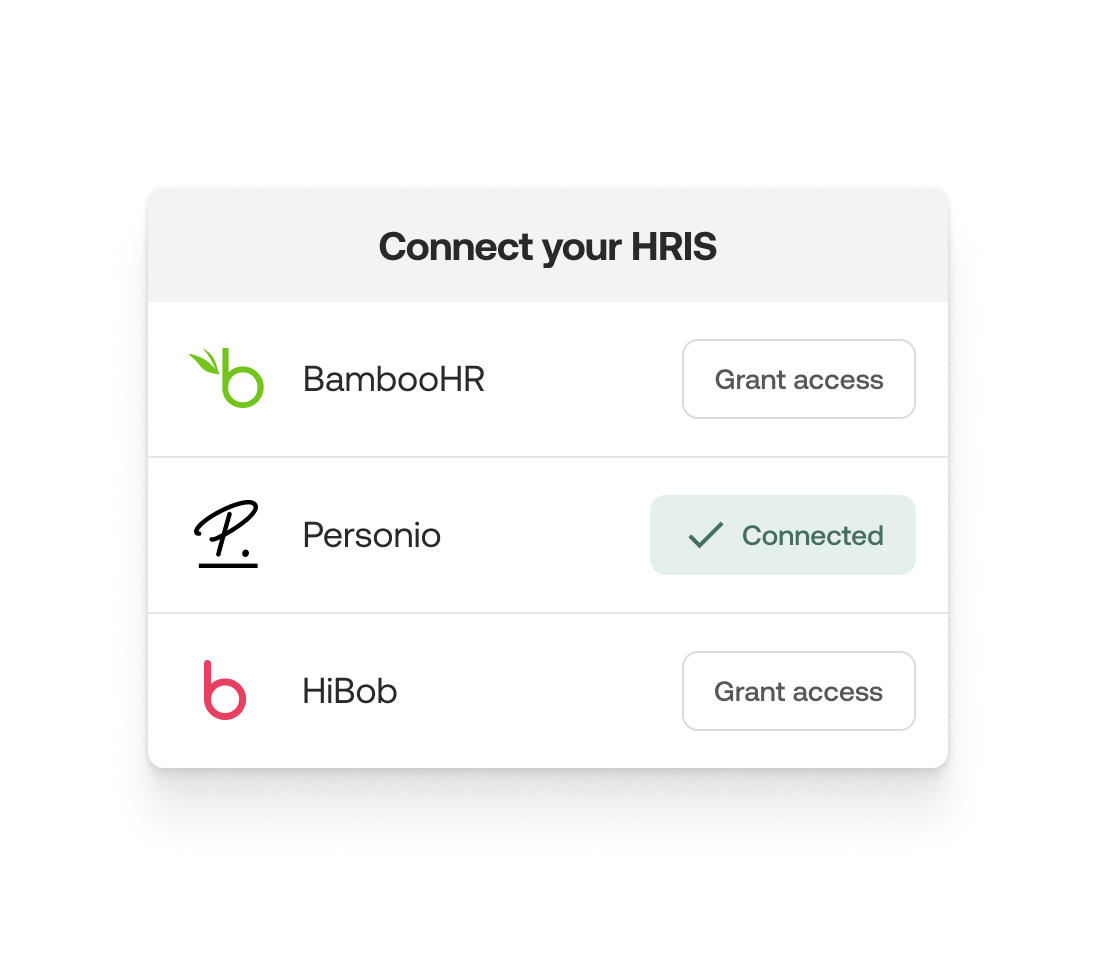 Simplify onboarding and user management.
Save your teams countless hours of manual work by syncing your HR System and SSO software. You can securely onboard employees and simplify reimbursement by automating the setup process. Secure and efficient.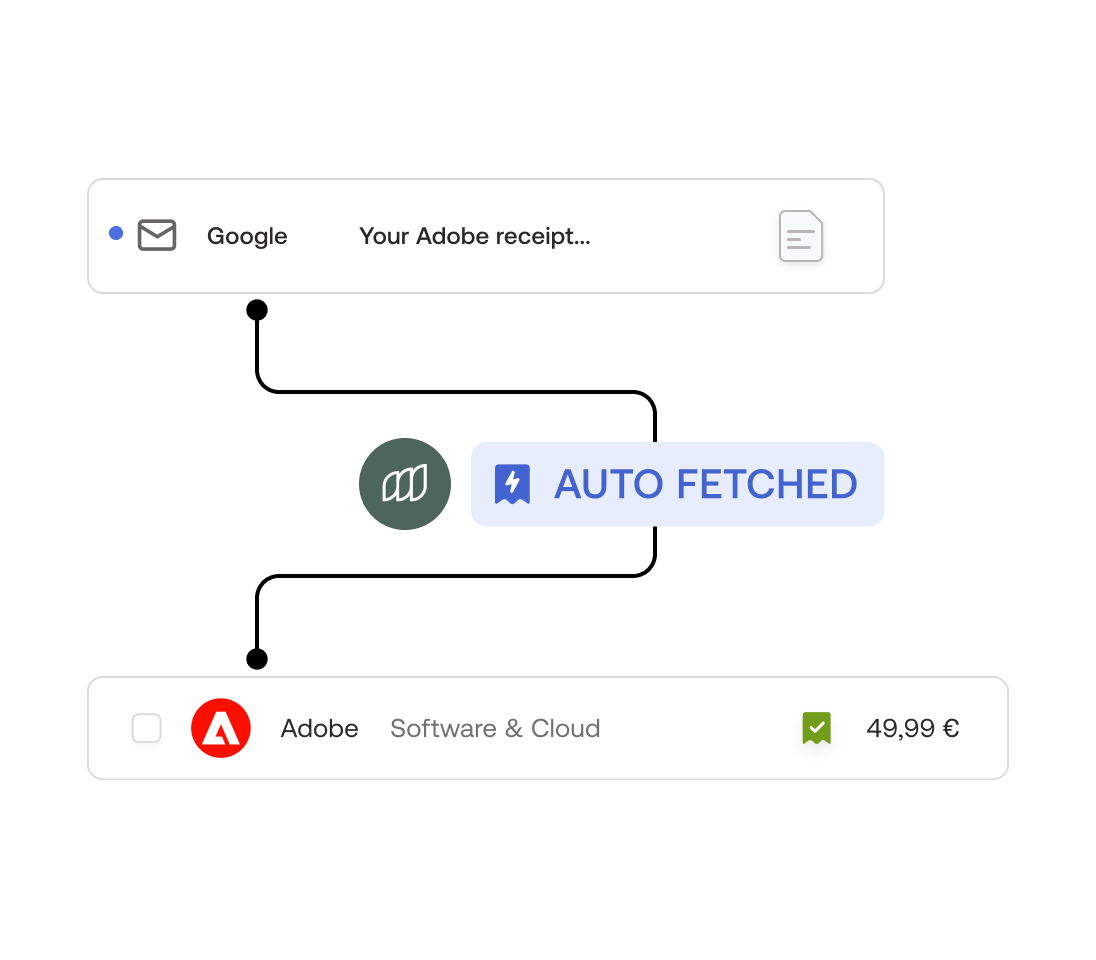 Hands-free receipts.
Help your team get their receipts in on time, every time. Once the Receipt Finder is activated, your team won't need to upload receipts from key merchants. Moss fetches your receipts via email or integration, matching them to the correct transaction. Nothing else required.
Collect receipts on the go.
Every transaction, payment and proof of purchase is digitally documented. Got a paper receipt? Just snap a photo with the Moss app. And if anything is still missing, your employees get an automatic reminder.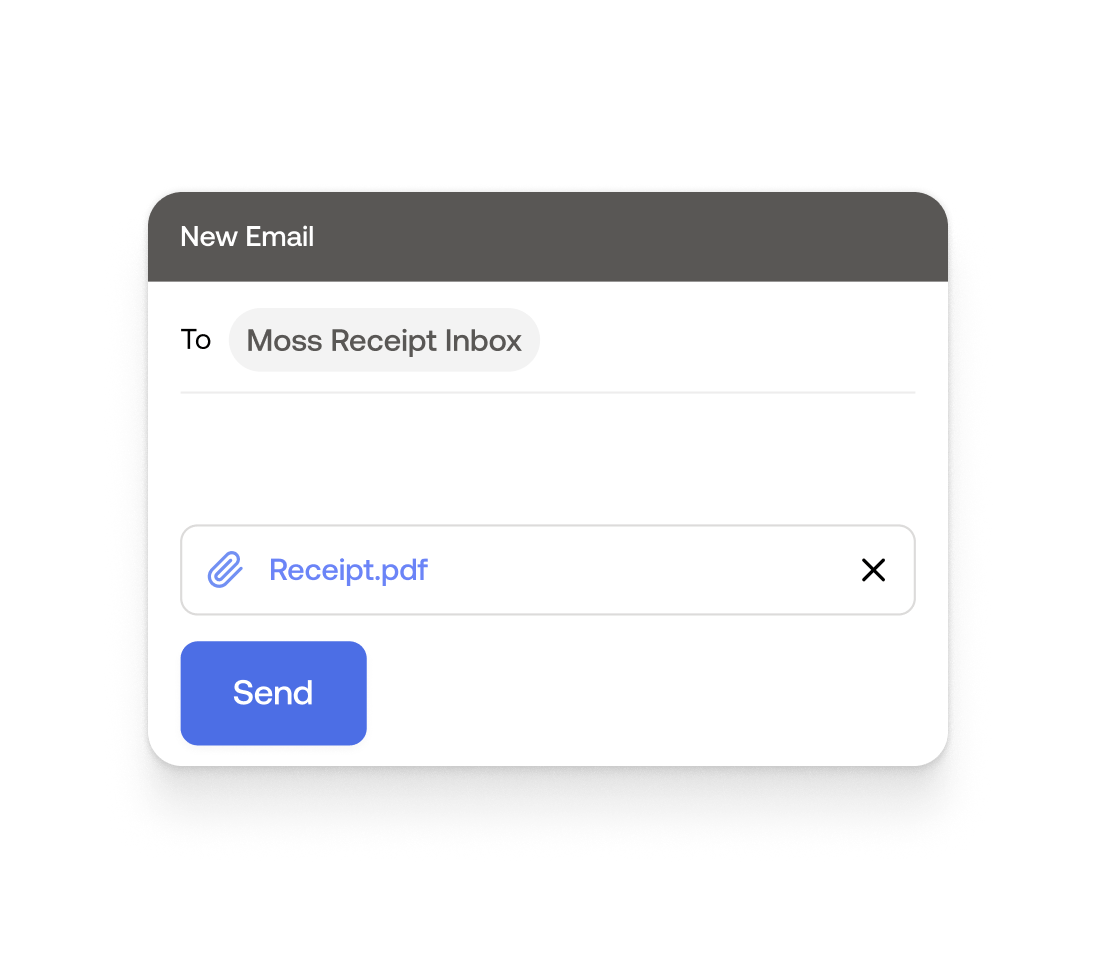 Goodbye extra paperwork.
Employees can send their receipts to their personal and secure receipt inbox and let Moss do the rest. Moss automatically assigns receipts to the right transactions and fills out receipt data with OCR technology.
Automate your preparatory accounting.
OCR software extracts all relevant data while Moss auto-assigns pre-accounting attributes – cost centers, supplier accounts, VAT rates, etc. – to your spend. You simply review, give feedback, and export to your accounting software with a click.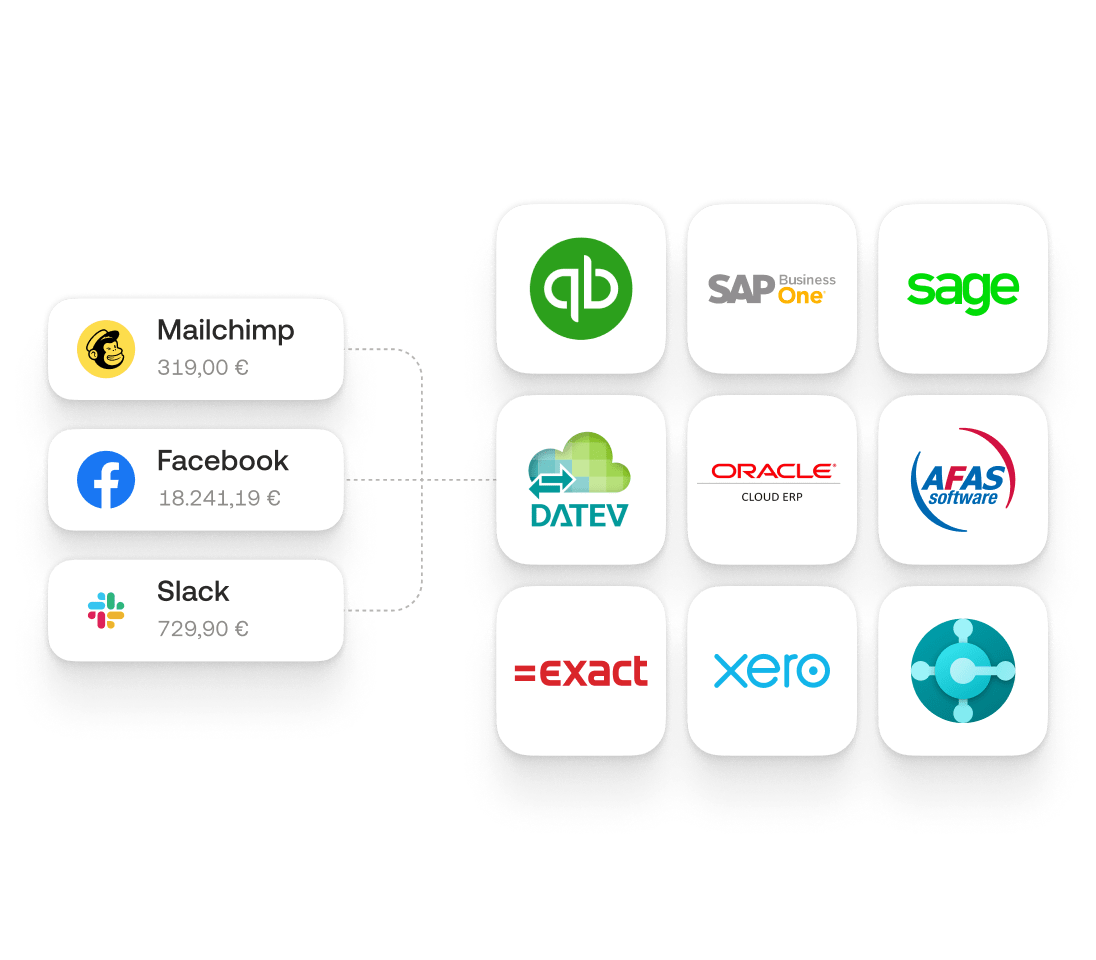 Export your bookings effortlessly.
Moss connects flawlessly to widely-used accounting software, allowing you to export data with just one click. Manual work decreases, your monthly close speeds up and your finance team has much more time for other important tasks.
HR Information Systems (HRIS)

BambooHR

HeavenHR

HiBob

PeopleHR
Personio

SAP SuccessFactors

Sage HR

Workday
Single-Sign On (SSO)
Google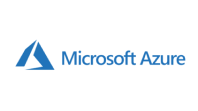 Microsoft Azure
Okta
Merchant Connections
Your receipts can be forwarded from this growing list of merchants.
Moss combines all the tools you need in one place
Want to know more?
Book an introduction call with one of our product experts to hear how Moss products could revolutionise the way you work.