With the introduction of SEPA, a lot has changed regarding payment processes between European countries. The positive economic effect is undeniable, and even though some might argue that the individual identification with up to 34 alphanumeric characters is vulnerable to typos and rather inconvenient, previously common transcription mistakes are now significantly reduced. The following guide provides all necessary information on SEPA transactions and benefits for the European Union and its adjacent, participating countries.
Definition: what is SEPA?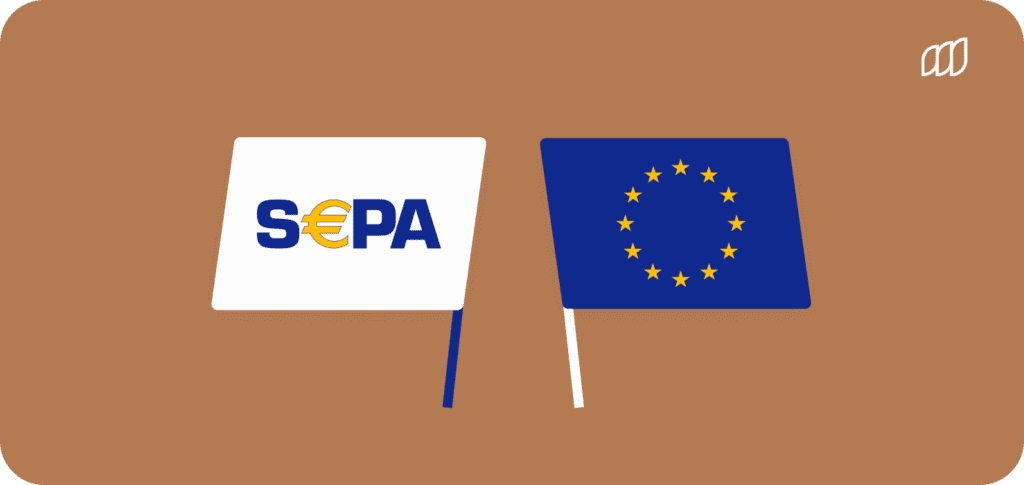 First things first—let's clarify the SEPA meaning: the abbreviation stands for single euro payments area. This term is used to describe the pan-European network within which you can send and receive payments in euros. Two cross-border bank accounts in Europe can be used to transfer money fast and usually free of charge—just like when sending money between two domestic accounts. This applies to individuals, companies, but also administrative institutions.
Which system did we use before SEPA?
Before we were typing our IBAN for bank transfers, different national standards for bank account identification existed. This was not only confusing to people who tried to send money to individuals or businesses in other European countries, but it was also slower, less reliable and caused extra costs. That is why the European Committee for Banking Standards (ECBS) pushed for a standardised solution to allow easy cross-border transactions.
The IBAN format was chosen as it is both flexible and secure. It starts with a country code and a sort code, the previously existing bank code and the account number. This is all the information needed to clearly identify an account within the pan-European banking system.
What are the main benefits of SEPA?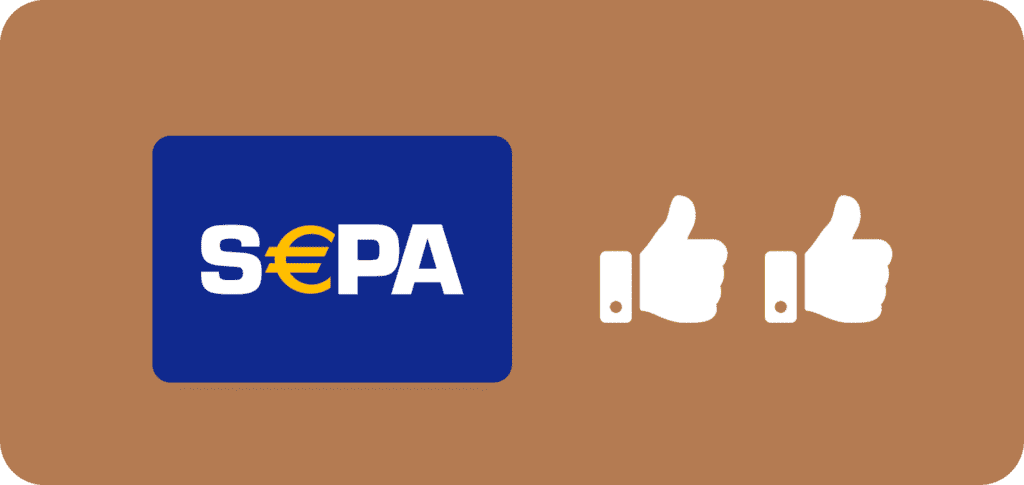 The main benefit of SEPA is that countries switched to a single, transparent system for both domestic and cross-border bank transfers. Via direct debit or credit transfer, you can directly charge an account in one country to pay for a service provided in another area. This not only simplifies transactional processes—it results in lowers bank fees, too. Transferring money in SEPA from one European country to another now is usually free of charge.
Cross-border payments have been made significantly easier since people no longer need an extra bank account in another SEPA country they are currently working or studying in. Instead, they can continue to use their home bank account to receive salaries or pay bills. Labour mobility and integration efforts have profited enormously, and money transfer rates with other transaction providers have been reduced to an acceptable level.
Which countries participate in SEPA?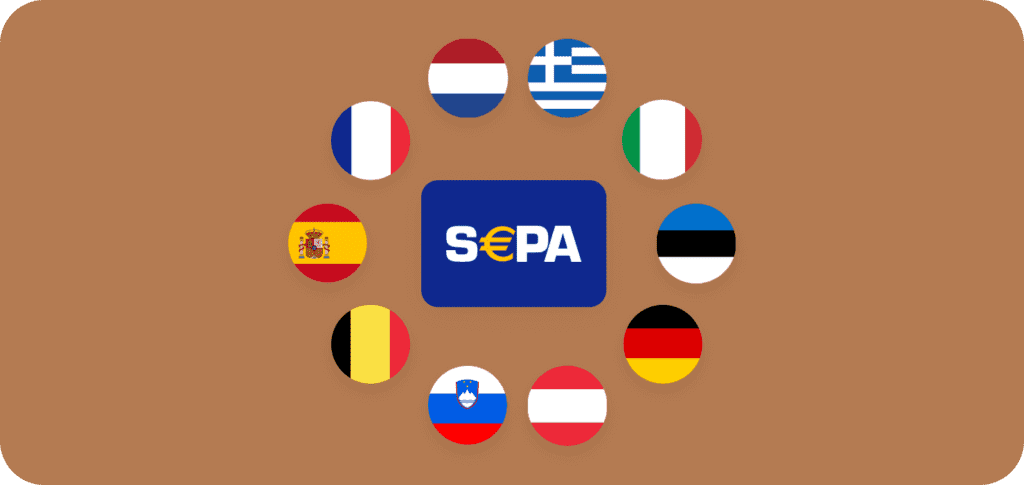 In 2007, the European Union passed the so-called Payment Services Directive. It was the legal basis to create the single euro payments area. The European banking and payments industry then launched the SEPA credit transfer in 2008. SEPA direct debit followed in 2009. Since 2014, the payment standard is in place for all EU countries. In 2016, also non-EU countries have been included too.
EU SEPA countries are:
Austria
Belgium
Bulgaria
Croatia
Cyprus
Czech Republic
Denmark
Estonia
Finland
France
Germany
Greece
Hungary
Ireland
Italy
Latvia
Lithuania
Luxembourg
Malta
Netherlands
Poland
Portugal
Romania
Slovakia
Slovenia
Spain
Sweden
In December 2019, the European Commission extended its regulations: Banks were no longer allowed to charge extra fees for cross-border transactions to non-euro EU member countries. This was based on the idea that all people should have the right to benefit from domestic-like transactions. If currency conversion is necessary, it is now also mandatory for banks to inform about it beforehand.
SEPA in the UK: does it still work?
The UK decided to depart the EU on January 31, 2020. After an implementation phase of eleven months, the "Brexit" came to a conclusion by the end of 2021. The United Kingdom is now considered a third country, so it has non-EEA status, with the exception that it is still in SEPA—just like a few other countries and territories:
Andorra
Vatican City State
Monaco
San Marino
Switzerland
United Kingdom
Iceland
Norway
Liechtenstein
Mayotte
Saint-Pierre-et Miquelon
Guernsey
Jersey
Isle of Man
How to make a SEPA payment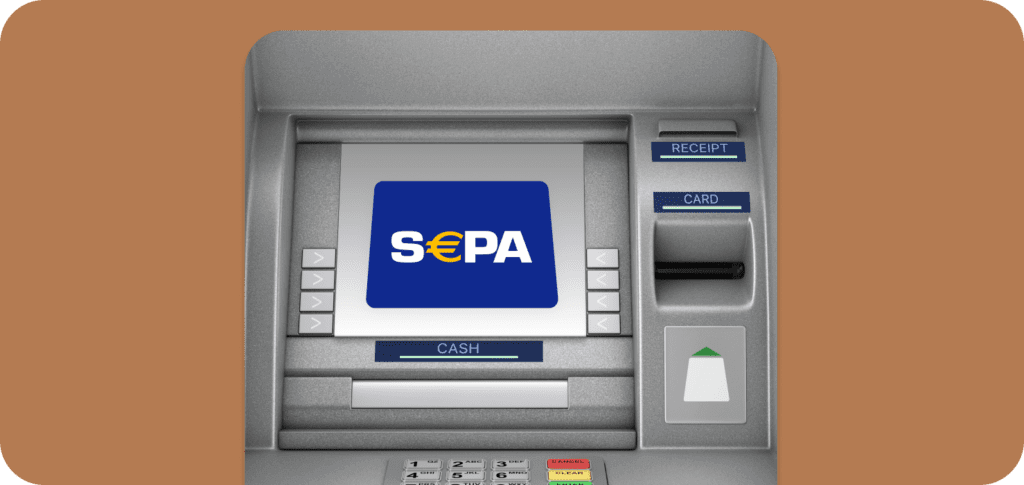 For cashless transactions, you need an individual IBAN and BIC that is provided by your bank and refers to your personal account. IBAN is short for International Bank Account Number. BIC stands for Business Identifier Code, meaning every bank location has its own identification code. In order to conduct a SEPA payment, you need both IBAN and BIC, although BIC is often added automatically when making a transaction. That is because the IBAN already includes all necessary bank information.
Types of SEPA money transfers
The SEPA credit transfer (SCT) is a single payment that usually arrives the same day if the bank's cut-off time is met. The SEPA recipient's currency doesn't matter. You can pay in pounds even if you are transferring money to Poland, Norway, or EU countries in euros. If you would like to send money to a recipient outside SEPA, fees can apply according to standard international money transfer regulations.
The SEPA Instant Credit Transfer is also called SEPA Instant Payment, which already implies its function: an especially fast way to transfer money. Funds can be transferred within ten seconds, on holidays or in the middle of the night. Bank cut-offs are irrelevant—as long as both sender and receiver are registered as SEPA Instant members.
Another form is Direct Debit SEPA (SDD): This allows merchants or institutions to automatically collect payments. This is done in euros only, which means that banks will convert other currencies into euros, if necessary. A recipient has to send a request first. The sender then has to accept the withdrawal. A SEPA mandate is necessary, which functions as a contract between the two parties. It can be cancelled at any time, giving the sender freedom to decide whether they want to use the automatic payment method or pay by regular transfer.
The SEPA Core Direct Debit Transfer applies to individuals, whereas the SEPA B2B Direct Debit Transfer is exclusively for businesses. Not all banks offer this, as it is not a mandatory service.
Conclusion: SEPA transfer simplifies transactions
Nowadays, you can transfer money to another European country the same way as you do domestically. SEPA payment is secure, fast, inexpensive and less bureaucratic than previous methods and banking systems. Having an easy payment method has created new business opportunities, a competitive European currency and a greater sense of togetherness within the European Union.
Moss: payments and withdrawals have never been easier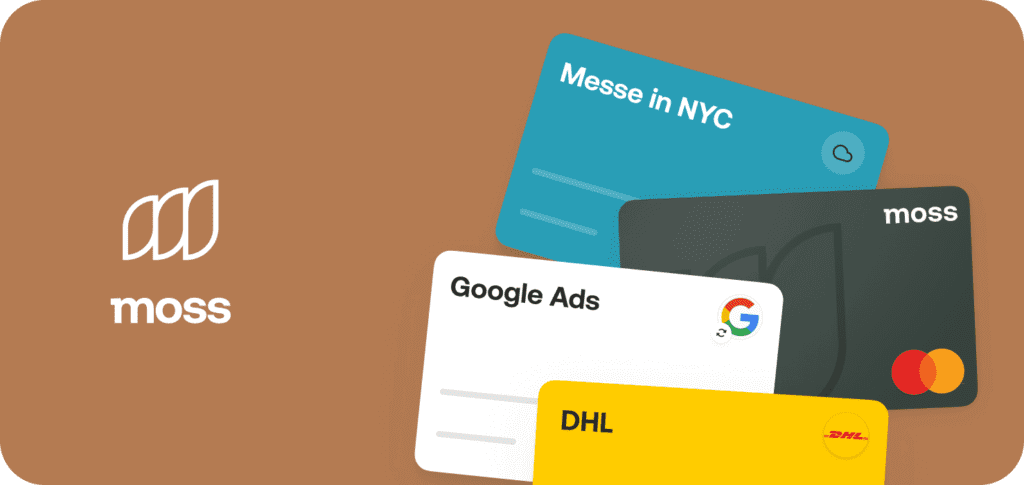 SEPA banking has made it so much easier for businesses to grow internationally and build an even more versatile culture. In addition, Moss can support companies with smart spending solutions such as invoice management or unlimited virtual credit cards. If needed, every employee can request a corporate credit card which can then be used for travel expenses, software subscriptions, cash withdrawals or online purchases.
When using Moss, simply connect your business account to the platform and depending on the Moss service you are using, Moss Debit or Moss Credit, you simply top up your Moss wallet (Moss Debit) for creating cards for every expense or you get a spending limit of up to £1 million per month and attractive payment terms (Moss Credit).
All solutions have one thing in common: They are safe to use and give businesses the power to control their expenses in real-time. Moreover, employees can support accounting by using virtual cards and uploading the according receipts directly in Moss. Accountants can then directly export all booking (+ receipts) from Moss into Xero or any other bookkeeping software.
FAQs
What are SEPA payments?
SEPA payments are an easy way to send money to recipients with an European bank account. The standardised process allows for transfers within 24 hours. This is usually free of charge and does not differ from usual bank transfers made domestically. SEPA is short for Single Euro Payments Area.
How long do SEPA payments take?
A SEPA credit transfer is usually received within 24 hours. Sometimes it can take up to 48 hours, depending on individual bank cut-off times, as well as holidays. In comparison, this is considerably faster than SWIFT transfers, which can take up to 5 days to complete.
Which banks accept SEPA payments?
All larger banks accept SEPA payments—especially those within the euro area. Problems might occur with small international banks which do not support instant transfer and are not connected to the standardised process promoted and implemented by the European Union and its partner countries.
How do SEPA payments work?
Bank account owners have a personalised IBAN, an account number that combines bank and personal account information. With BIC, a bank-related identification, you can simply transfer money from one account to another, as long as both are registered in a SEPA country.
Which countries allow SEPA payments?
SEPA transfer is available in 36 European countries. That number includes several countries which are not part of the euro area or the European Union. Therefore, transfers have become much easier and more intuitive, even if the recipient lives in another country.
How do you make SEPA payments in the UK?
After Brexit, EU laws consider the UK a third country, but this status has little to no effect on the SEPA payment process. Credit transfers are possible nonetheless and can be made without additional fees. For debit transfers, a small fee can apply if banks have to convert currencies.
Latest posts by Henry Bewicke