Product Updates
New year, new features: Our January product update is here!

Felix Glahn
January 12, 2022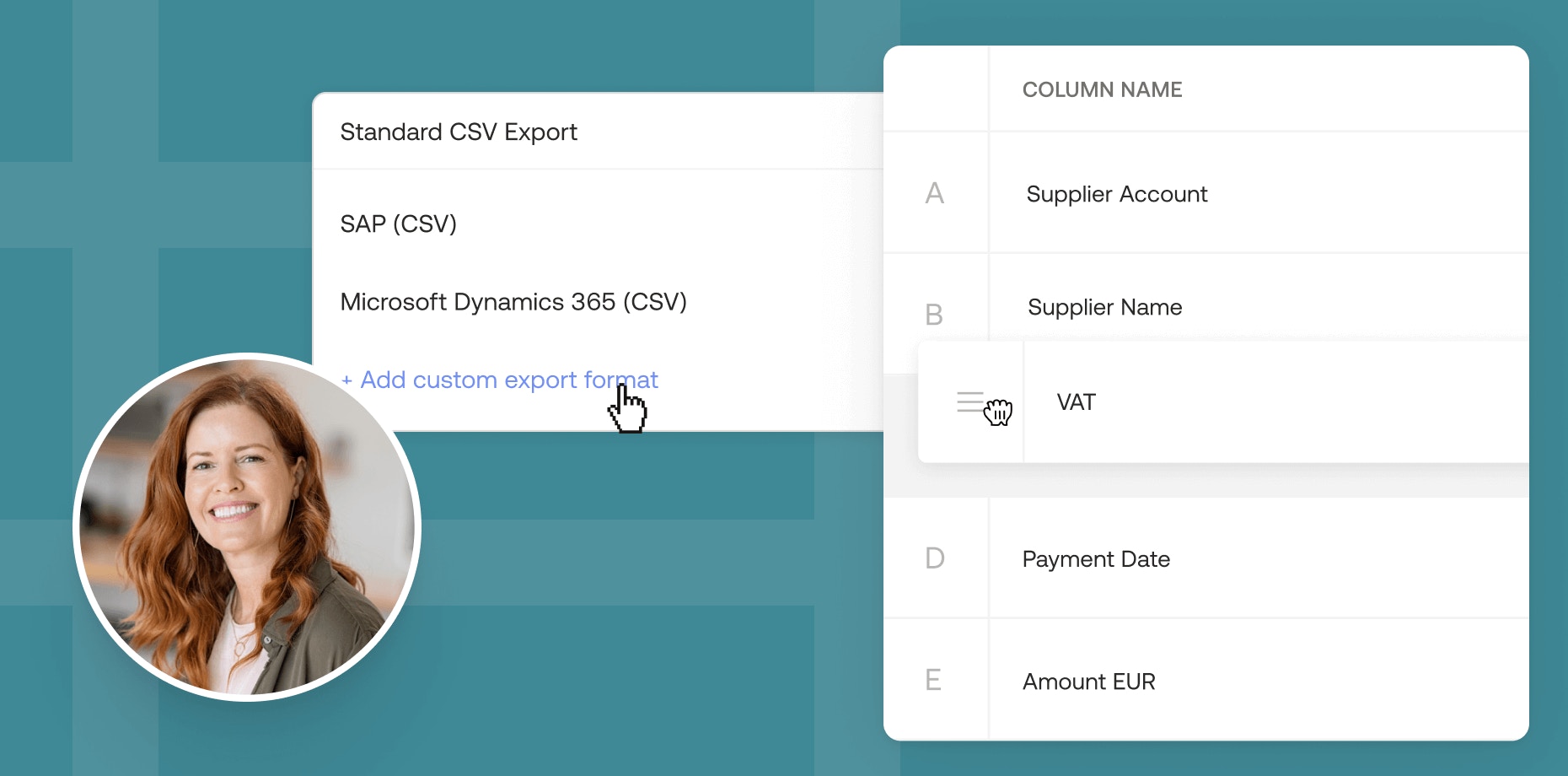 You can now create custom CSV exports and integrate with virtually any accounting and ERP system.

Improvements to invoice management include new duplicate detection for submitted invoices, sending requests back for fixes, and an enhanced invoice activity feed.

Also new: Attach purchase orders when requesting a new card, more control over notifications and the ability to manage and export credit invoices in Moss.
2021 was a year packed with new features: From our DATEV integration to invoice management and approval policies. We have a lot of exciting things to look forward to in 2022, so let's dive right into the first product update of the year: 
Integrate with virtually any ERP or accounting tool with custom CSV exports
During the continuous development of our accounting product as well as discussions with accountants and finance teams we learned that the specific needs for exported accounting data and reportings vary greatly. That's why we are excited to announce the new custom CSV builder.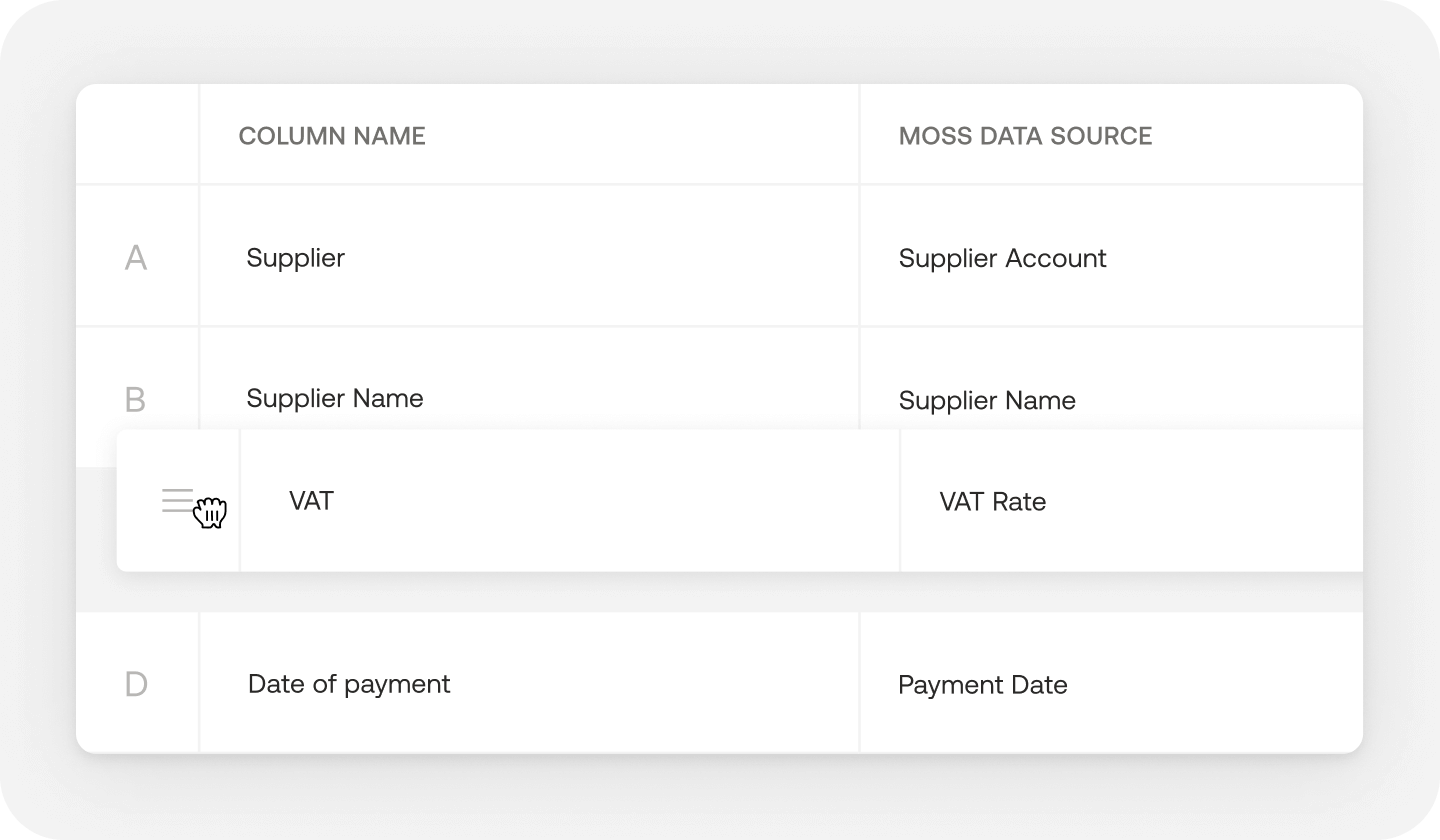 With this new feature you can create custom CSV templates with your accounting data and adapt them to the specific needs of your accounting or ERP system. Try it out right away!

In addition to customizing date formats and decimal separators, you can also add a wide variety of data sources from within Moss, name them and get a preview of what the export would look like. You can create multiple custom exports and edit or remove them at any point. To use them, simply select your desired export format when exporting your transactions.
Invoice management: Improvements and new features 
What a milestone: More than 10,000 invoices have been processed by our customers and over €20 million paid!

To help you process your invoices even more efficiently within Moss, our team has been working on the following new features and improvements: 
Duplicate detection for invoices
Duplicate invoices are a hassle for businesses of all sizes, leading to wasted processing time, manually checking for duplicates or even double payments. Now you save time and admin effort by letting Moss automatically detect duplicate invoices.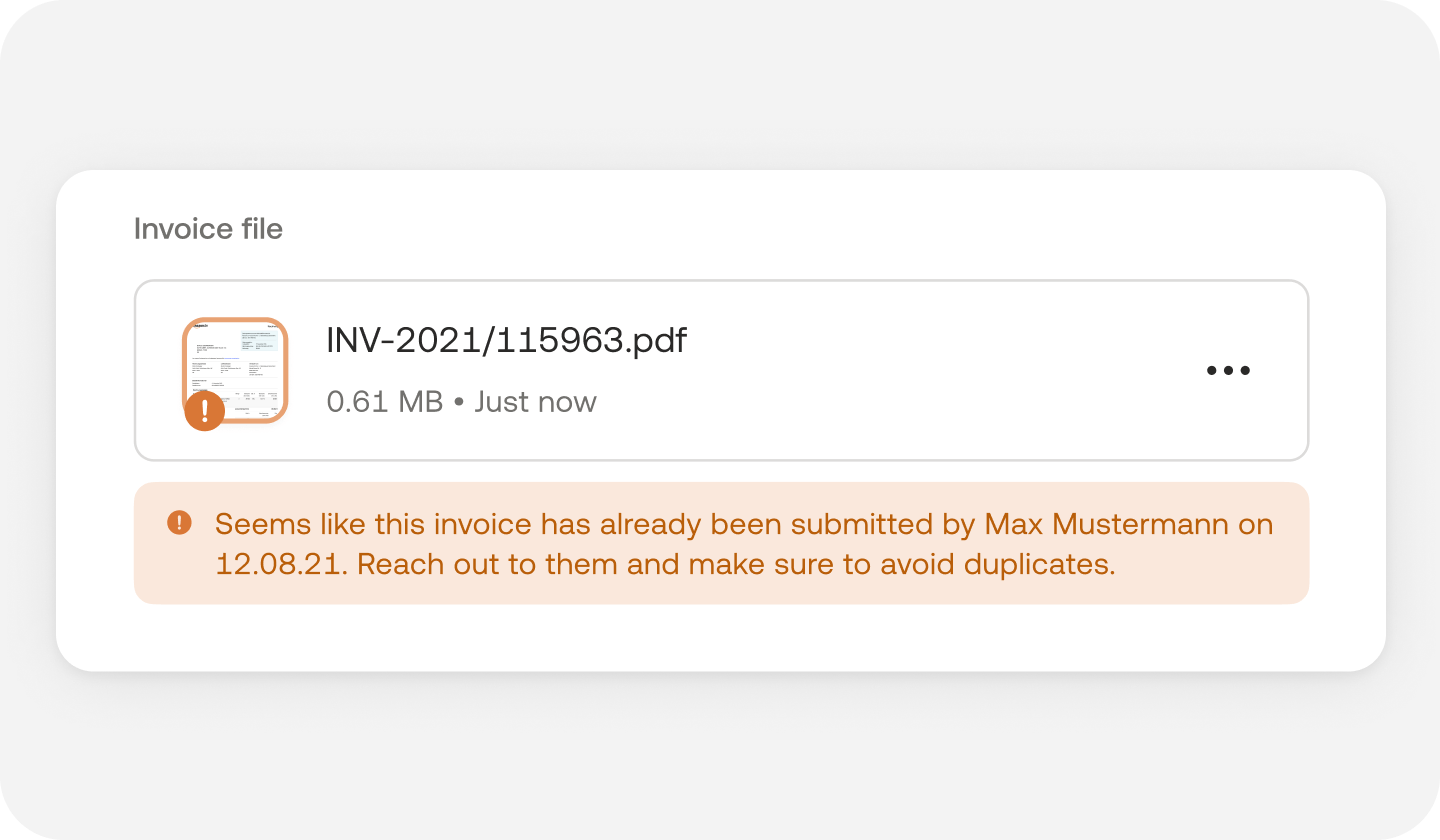 If you upload a duplicate invoice, Moss highlights it for you. Additionally, we automatically highlight any invoice detected as a duplicate.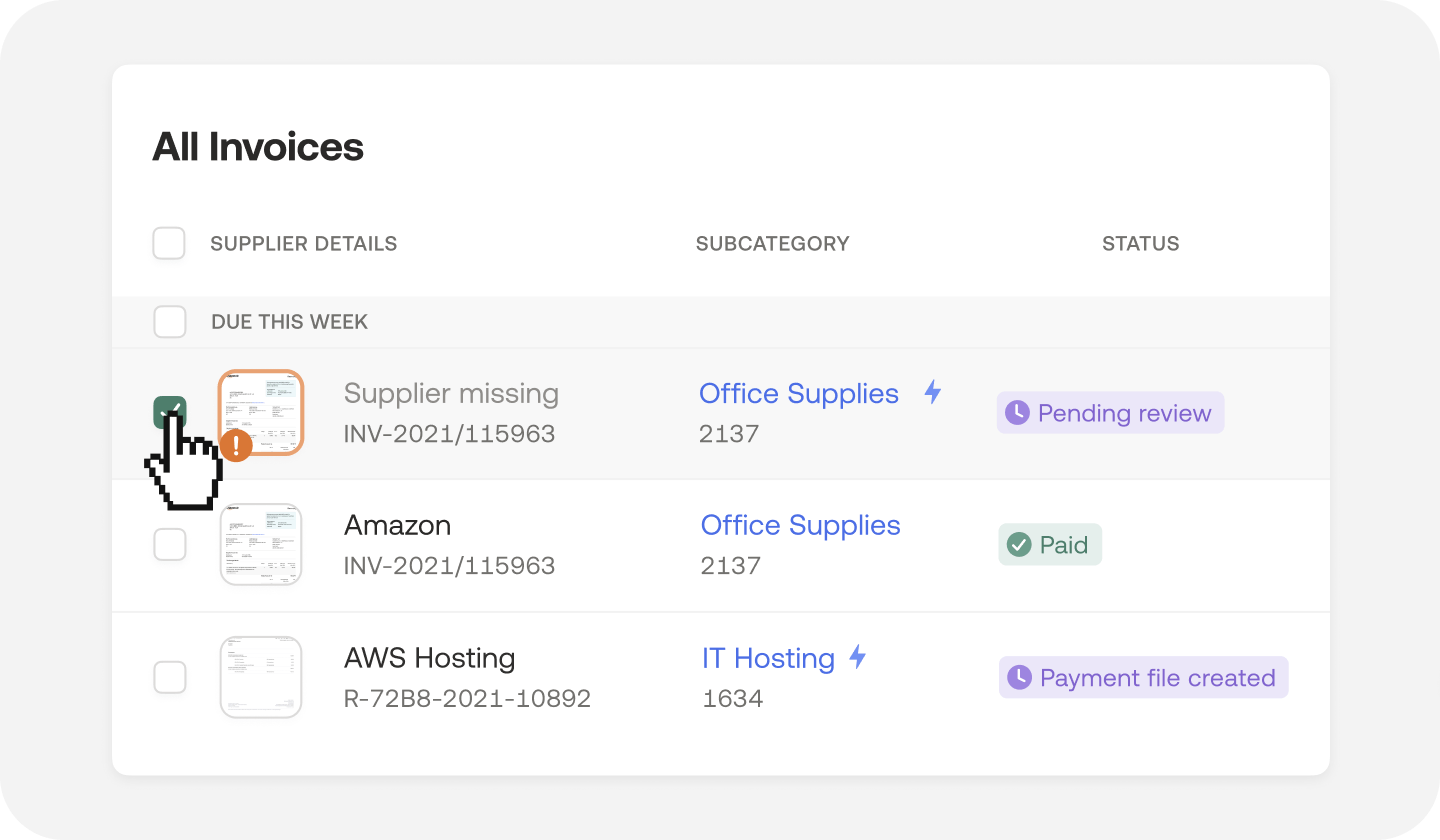 Send invoices back for fixes
When reviewing submitted invoices, you can now reject an invoice, add a comment and send it back to the submitter for fixes. This is especially helpful when only minor adjustments need to be made – saving submitters and finance teams a whole lot of time and admin work. After you reject an invoice and send it back for fixes, the submitter will be notified and can make the necessary adjustments.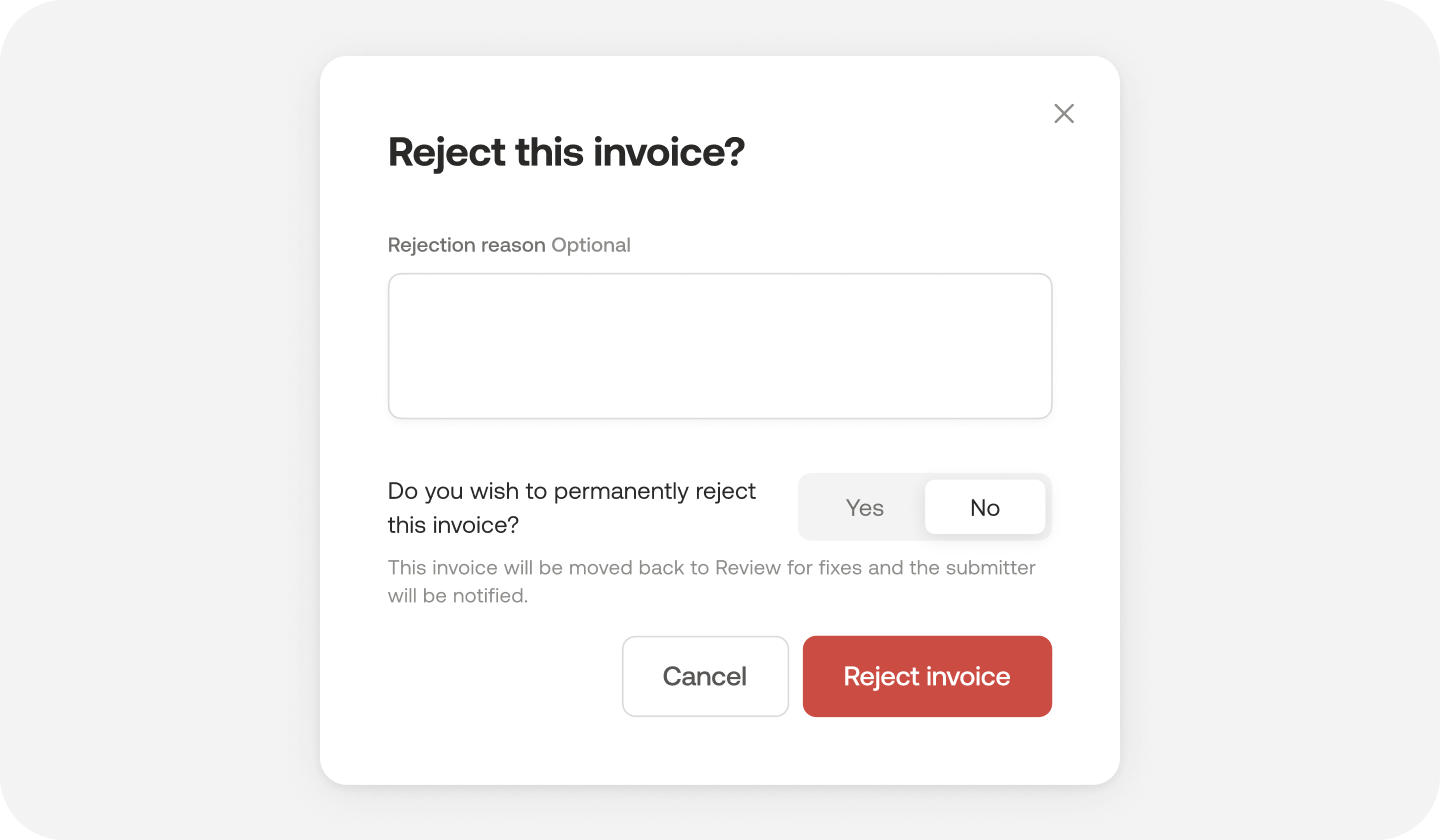 Invoice activity feed
With the above mentioned feature that makes it possible to send invoices back for fixes, it's crucial to have an overview of what's happening. With the new and improved activity feed you have a clear picture of all recent activities relating to invoices. In one of the next iterations of this feature, you will also be able to directly leave comments and tag people.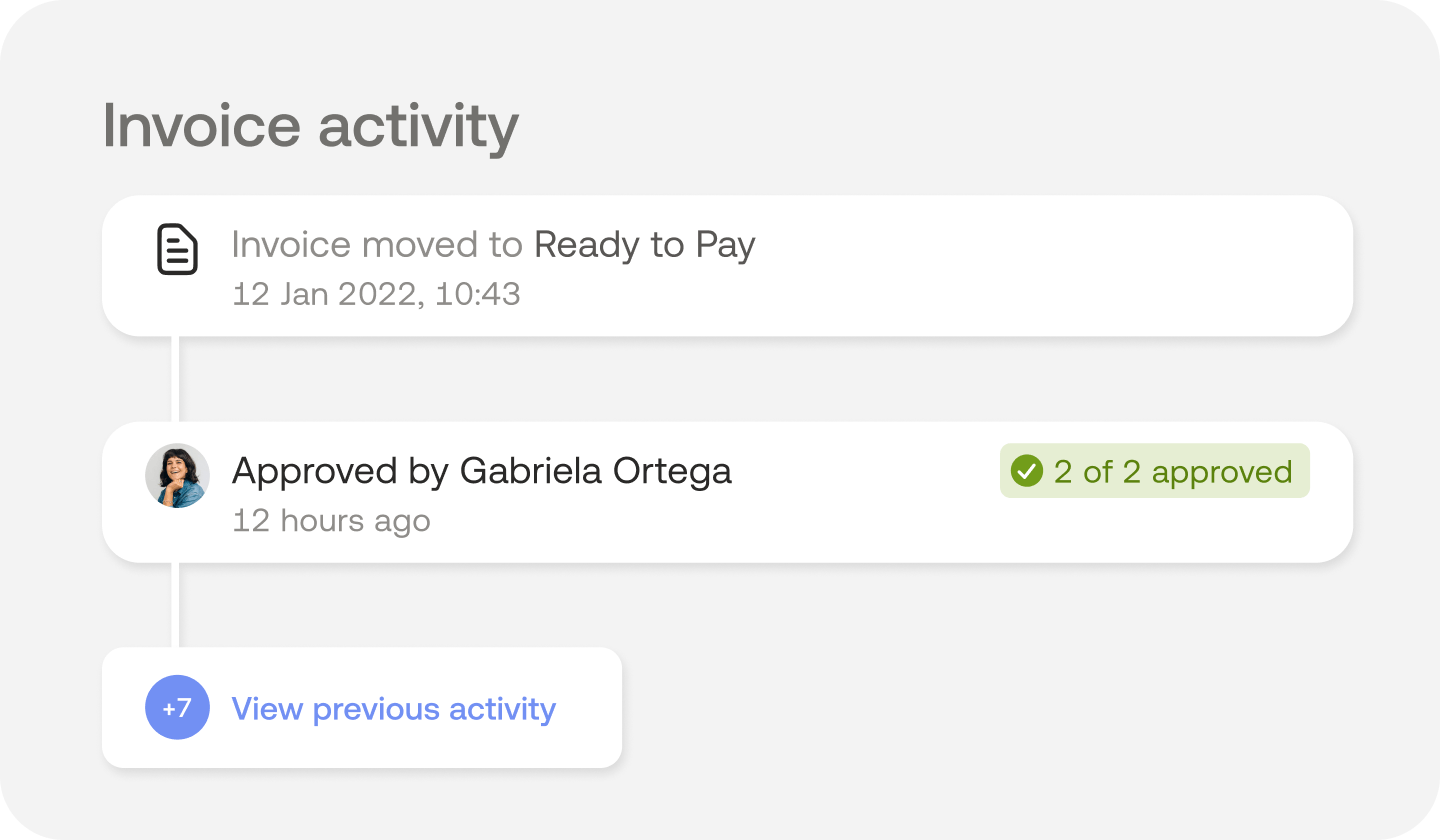 Other improvements for invoice management 
To make handling refunds easier, you can now manage and export credit invoices directly in Moss. Additionally, you have the option to search for accounts by name, account number or both. We've also improved the navigation when switching between invoices or opening new invoices. 
There's more
Here's a look at some more improvements that our team's been working on:
New notifications
We've tweaked the notification settings in the Moss app. Managing which notifications you want to receive is easier than ever.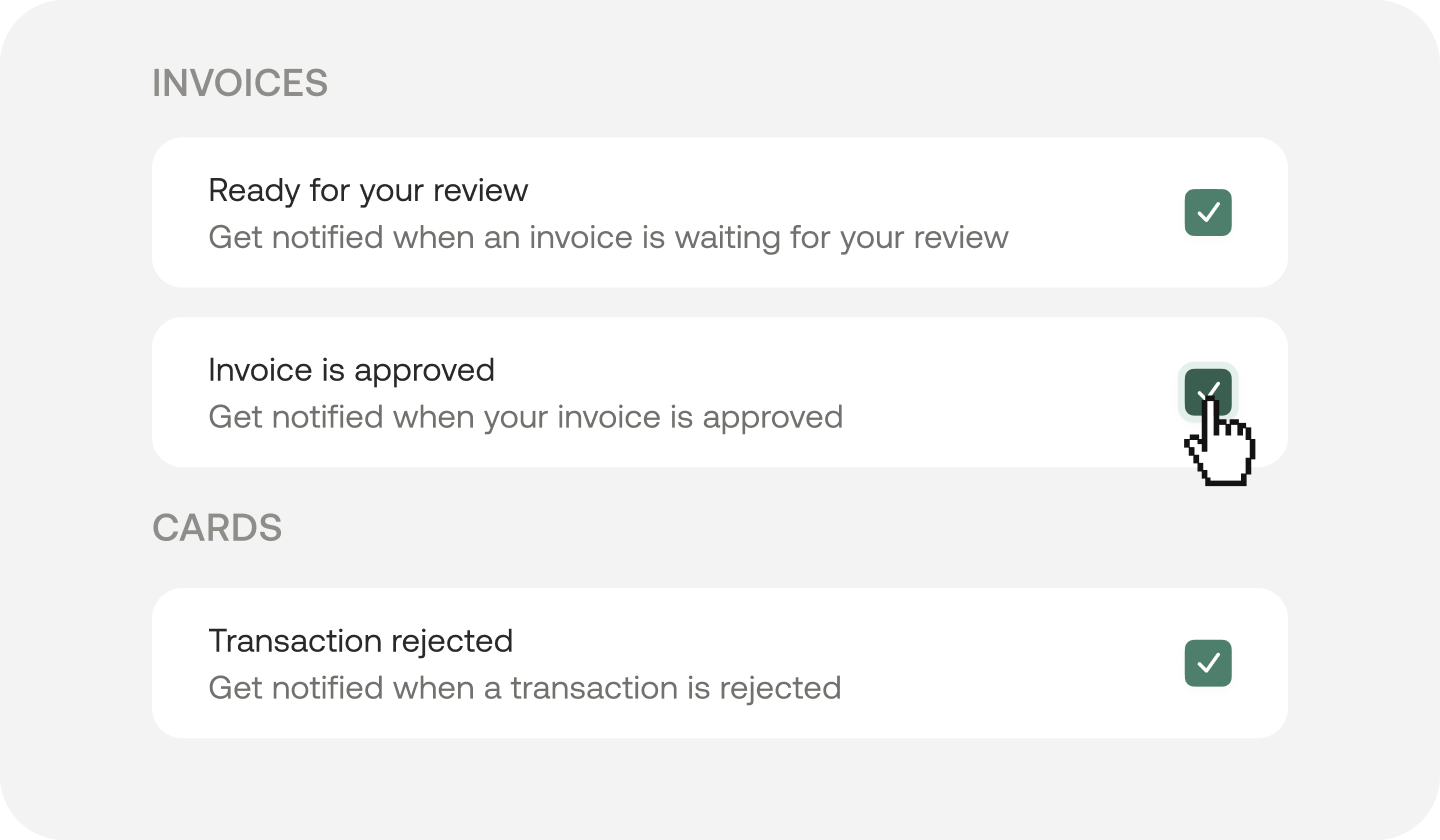 You can select from a wide variety of notifications related to cards and invoices. We're constantly working on adding more functionality so you can further customize the way you receive notifications. 

Head over to the new notification settings here.
Spend history for individual cards
Want an insight into how your spending patterns for an individual card have evolved over time? What if you could also see projections of what future expenses on a selected card might look like? When selecting a card in the Moss app, you now see your spending history and future projections for the selected card.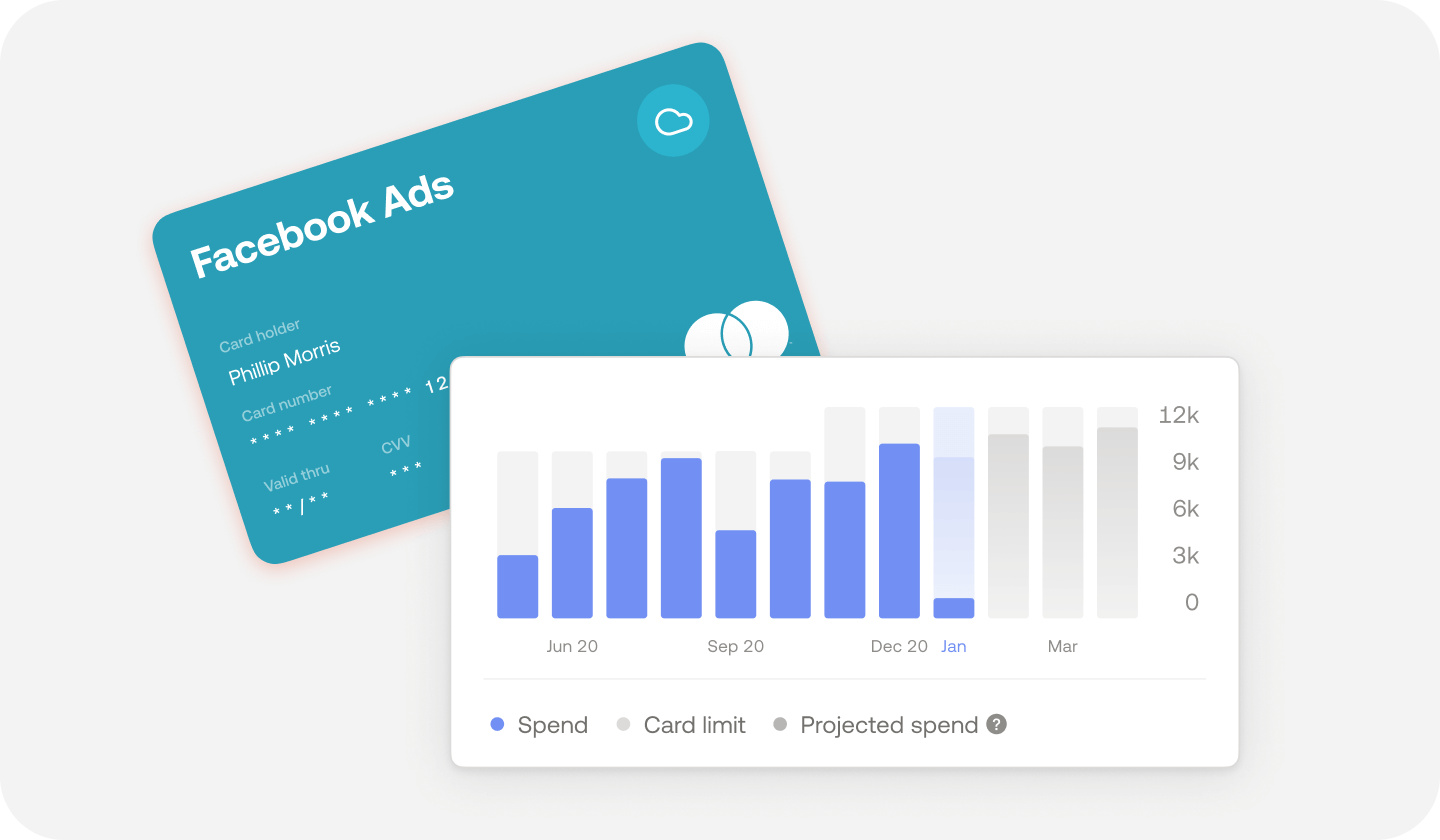 And while we are on the subject of cards: On the "People" tab you can now see an overview of all the cards of a selected team member. Simply click on the user whose cards you want to view. Pro tip: Save yourself the detour to the card menu and directly issue new cards here. It could hardly be easier!
Attach purchase orders to requests
When requesting a new payment card, you can now attach a purchase order to the request. This gives finance teams as well as admins the full context for any request that is made.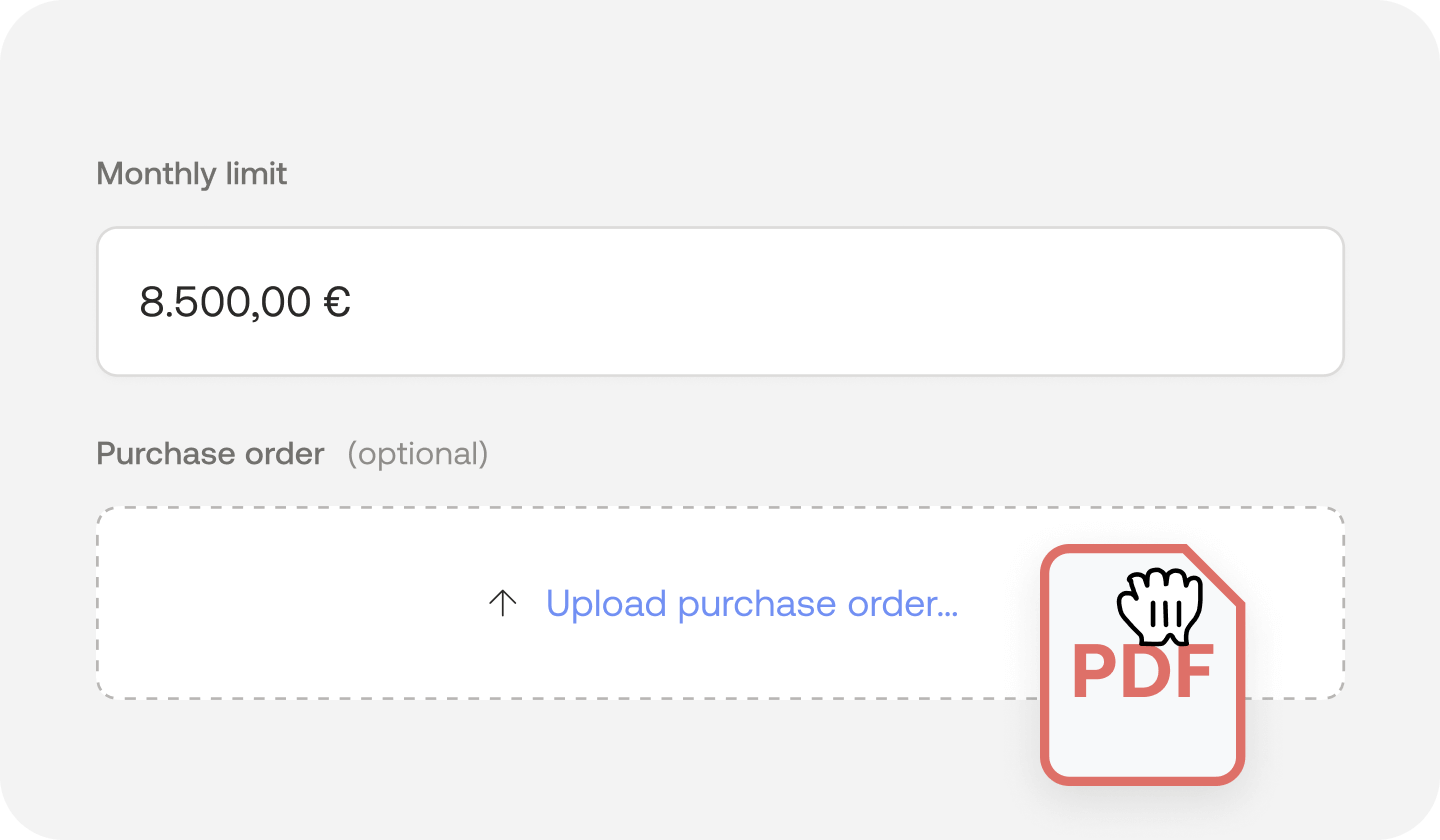 Moss in other countries
Do you have a business in Belgium, Austria, France, Italy or Spain? If so, we have great news: Starting today, you can get Moss to manage your business expenses! To get going, simply contact your account manager or our support team.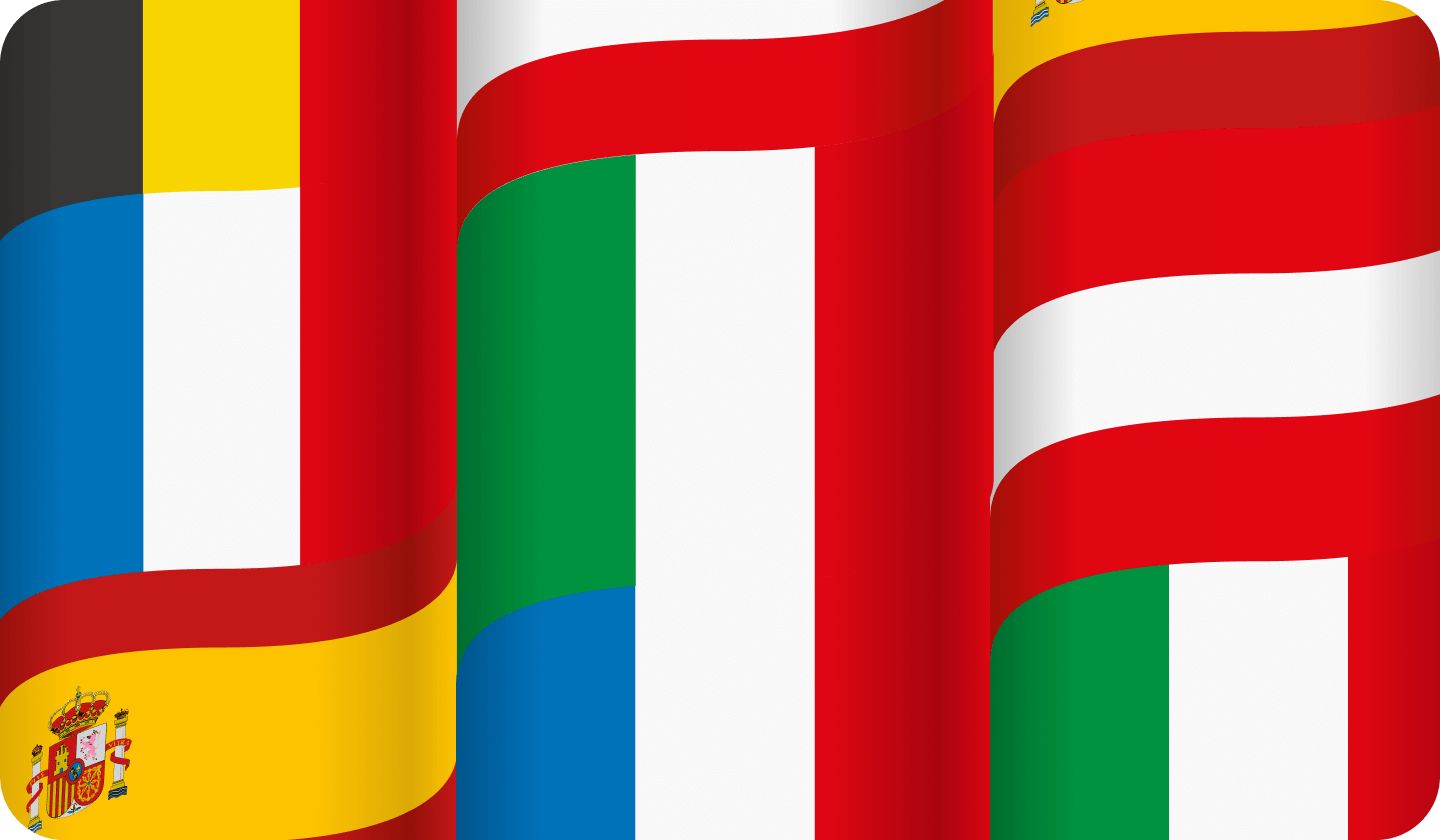 10% discount at Grover Business
Rent the newest tech for your business and your employees who are in home office with Grover. As a Moss customer you enjoy an exclusive 10% discount on Grover Business. Check out all the perks here.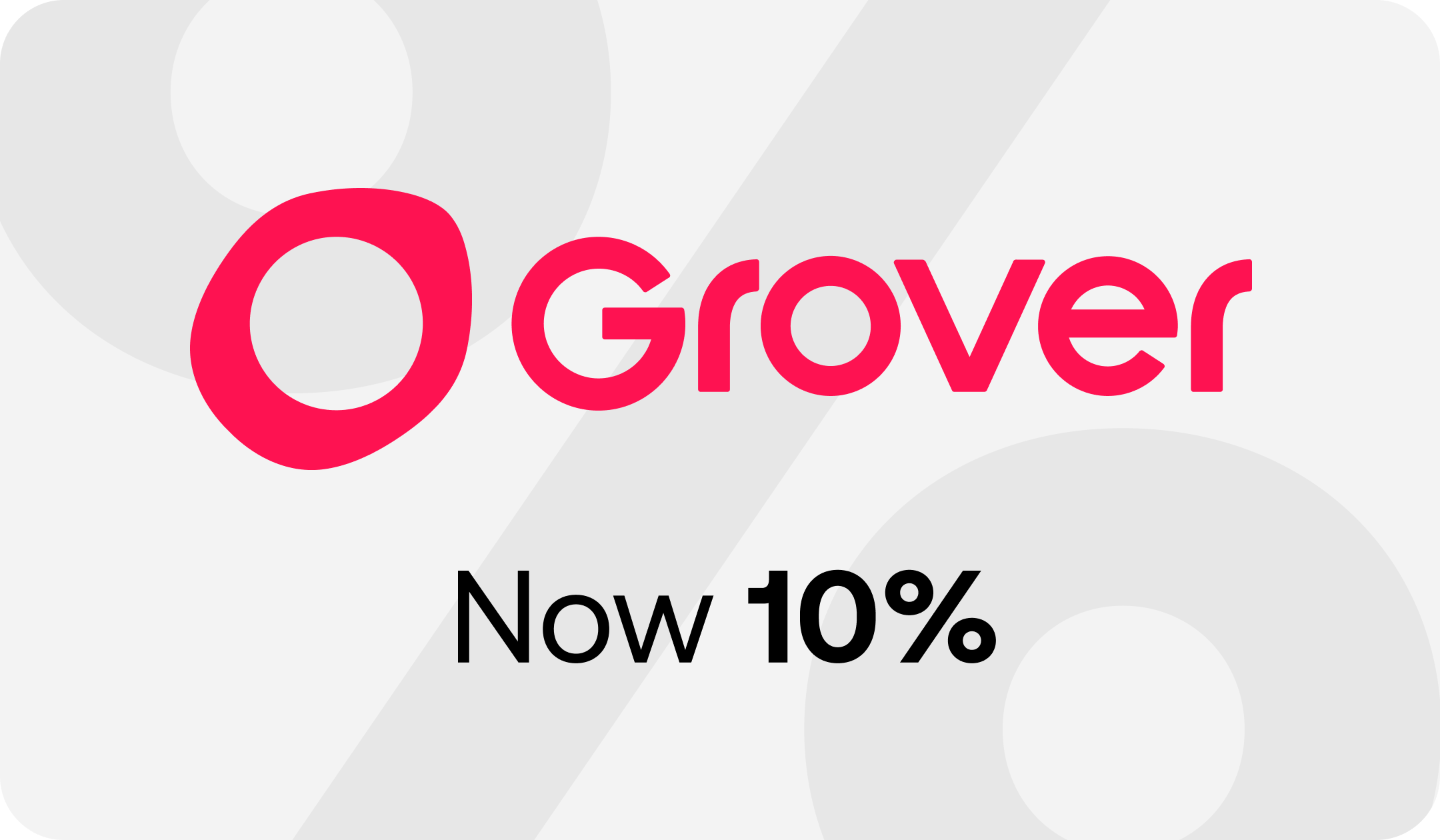 Coming soon: Cash and reimbursements
Last but not least, here's a sneak peek at some features we are currently working on: Cash – your liquidity in one place and an easy way to handle reimbursements, per diems and expense reports.