Partnerships
Competitive advantage with Moss: How DORNBACH masters digital transformation

Franziska Nachtigall
December 13, 2021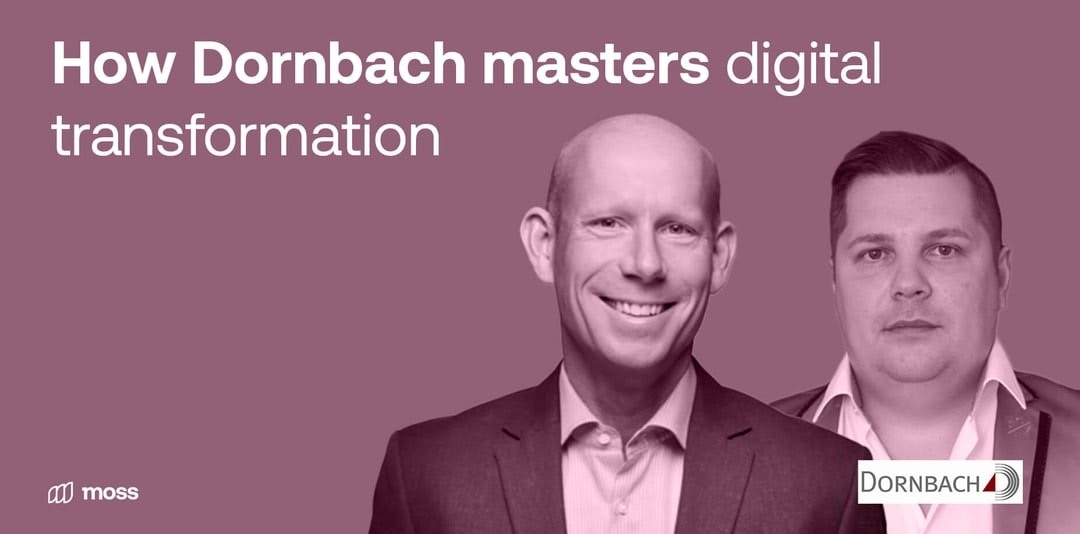 DORNBACH is one of Germany's leading owner-managed professional firms in the fields of auditing as well as tax, corporate and legal consulting. Founded in 1954, the company works with a holistic and solution-oriented consulting approach - both nationally and internationally. 

The experts at DORNBACH are already working successfully with their clients on the Moss platform. The company recently joined the Moss partner network and benefits from exclusive advantages such as joint marketing campaigns as well as a customised commission model. Regular exclusive trainings are also part of the programme. We spoke with DORNBACH partners Udo Bork and Eduard Bart about their daily challenges and learned how Moss paved the way towards digital transformation. 

Founded: 1954
Location: Koblenz (and 20 other locations)
Employees: 500+
Challenges:
Elaborate credit card management

Mastering digital transformation competitively

Being attractive to current and future employees

Solutions:
Smart credit card transactions that save time

More efficient receipt management

Modern working environment that motivates employees

The challenges
Digitalised processes in the finance and tax industry do not automatically mean more productive or simpler processes. DORNBACH had to make this experience several times and started looking for a more comprehensive solution. The market around finance and taxes is constantly changing. Booking transactions manually is time-consuming and not very popular with the tax advisors and accountants at DORNBACH. At the same time, more and more tools have been developed to digitise individual manual processes. What was missing for a long time: a platform that digitises and automates different processes simultaneously.
The battle with credit card bills
An increasing number of payments are being processed with credit cards these days. What looks like a straightforward process from the outside can however, often be an especially challenging accounting task. When tax consultants receive long transaction lists, assigning and entering can become very time-consuming. Document management and adjustments against the OPOS list should also not be underestimated. Another process that can often be just as time consuming: original payments made with foreign currencies that are later accounted for in euros.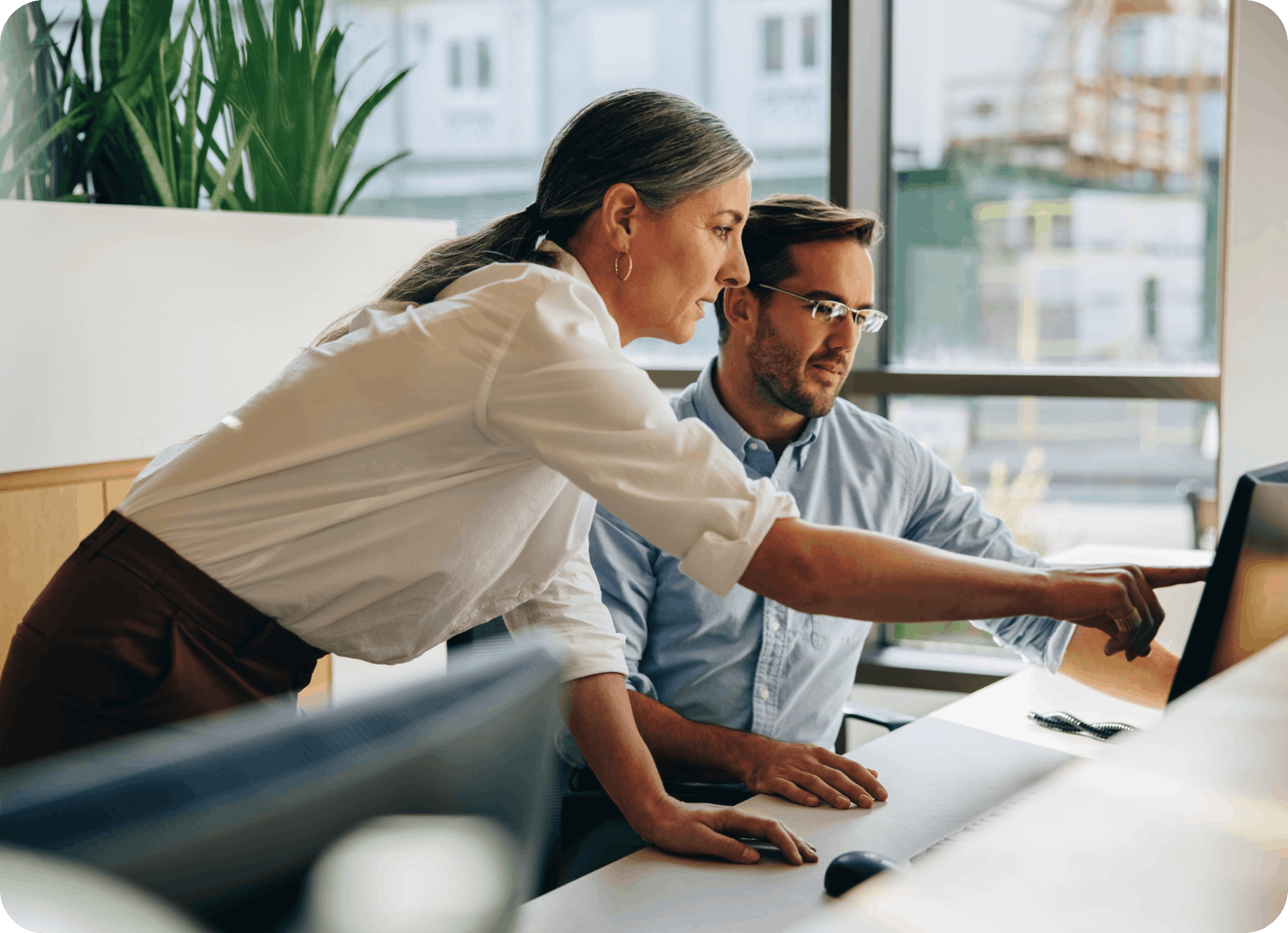 Competitive advantage with digital processes
Far too often, the classic shoeboxes full of receipts still reached DORNBACH. Commuting files were also part of everyday business and slowed down processes. But how do you communicate to clients that a procedural change is necessary? In fact, this task became a daily challenge for DORNBACH. In addition, DATEV introduced its own solutions to this problem. With DATEV Unternehmen online, there is an interface in which companies make their receipts available to the tax advisor digitally and to DORNBACH. Partner Eduard Bart says: "Despite these first digital accounting steps, DORNBACH often had to rework manually, which cost unnecessary time. We would have preferred to invest this time in business development or client advisory services."
The lack of skilled workers at all ends
The labour market is very competitive, especially in the tax sector. DORNBACH is also feeling the effects of this. The lack of skilled workers is slowing down growth. But it is becoming increasingly difficult to position the firm as an attractive employer. Especially since the competition uses digital media and presents itself in a highly visible way on social media. But the bigger lever was the digital processes, where competitors were a decisive step ahead. Paper processes are often considered outdated and hardly attract young recruits. The modern tax professional does not want to book individual transactions or work through boxes of receipts. Professionals today want to be as efficient as possible with their time and avoid tedious, monotonous work. The topics of home office and flexitime are also becoming more important. 
The solution
The search for modern and intelligent solutions to everyday problems has occupied DORNBACH for a long time. The company tested various products for automating processes, but was never completely satisfied. DORNBACH came across Moss by chance: A client wanted to use the product and invited the company representatives to an onboarding appointment without further ado. Udo Bork was completely convinced: "With Moss, we have finally found a solution that solves all our problems. For us, the platform is an essential part of the digital advisory concept and our digitalisation strategy."

"Thanks to Moss, we've been able to streamline our processes and take client collaboration to a new level."

‍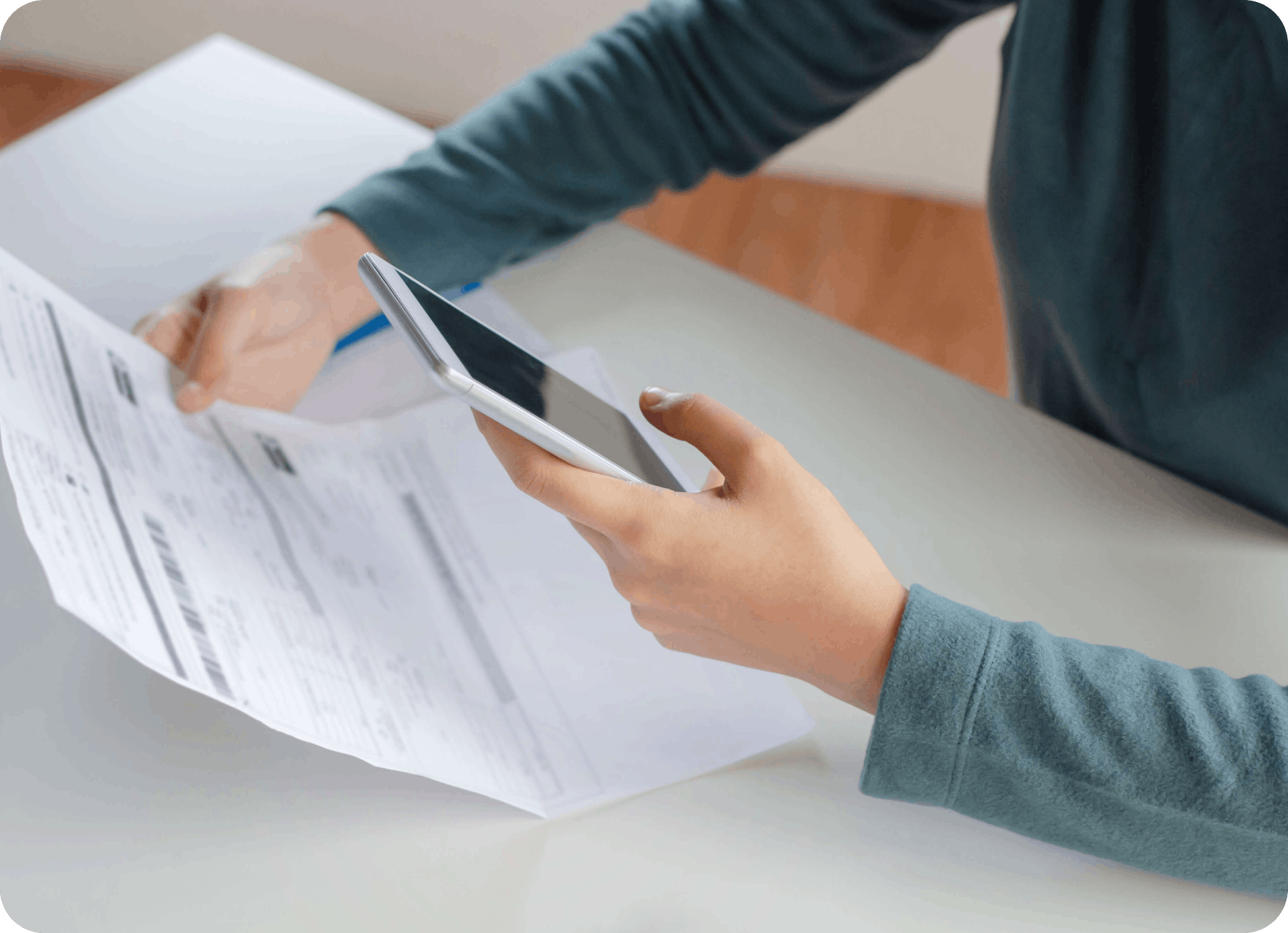 Made to order collaboration
From the very first appointment, it became apparent to DORNBACH that the team at Moss was very interested in product feedback. The requirement to find a product with an intuitive user experience and to simplify processes without major changes was fulfilled. At follow-up meetings, the feedback from DORNBACH was incorporated into the product development. In everyday work, a personal Moss partner manager and a competent team support the implementation. This meant that there was hardly any additional work for DORNBACH. The Moss customer support took care of all queries and concerns of the clients. 

"Now, none of our clients want to work without the Moss platform. I think that speaks for itself. We can definitely say that Moss is the best solution for holistic financial management in the German market."
Adieu OPOS lists
With the physical and virtual credit cards from Moss, DORNBACH has significantly more options than with the credit card previously used by the house bank. Any number of cards can be created. The transactions are booked individually as well as directly matched with the matching receipts. DORNBACH can thus really ensure that no booking takes place without a receipt, without having to fight through stacks of receipts and statements. Due to the intelligent pre-accounting, all relevant items are already recorded. Manual rework is hardly necessary any more. 

"Using Moss saves us up to four hours a month entering credit card transactions."
Digitizing is actually quite simple 
What used to have to be done manually is now automated with Moss and is done quickly. At the end of the month, DORNBACH receives all accounting-relevant data pre-accounted and centrally on one platform. The cooperation with clients is uncomplicated via the jointly used Moss platform and saves several hours of work on both sides every month. Particularly pleasing for DORNBACH: Every employee at the client's is involved in the accounting. 

The approvals can also be easily controlled from Moss and the pre-accounting from the documents works completely automatically thanks to OCR technology. This means that the employees at DORNBACH have changed from being active to being in control. And the problem of skilled staff is also slowly dissolving. With the changeover to Moss, DORNBACH is positioning itself as a modern employer. The digital collaboration with clients and the automation of ingrained processes are attracting junior staff who want to actively drive the digital transformation in the tax industry.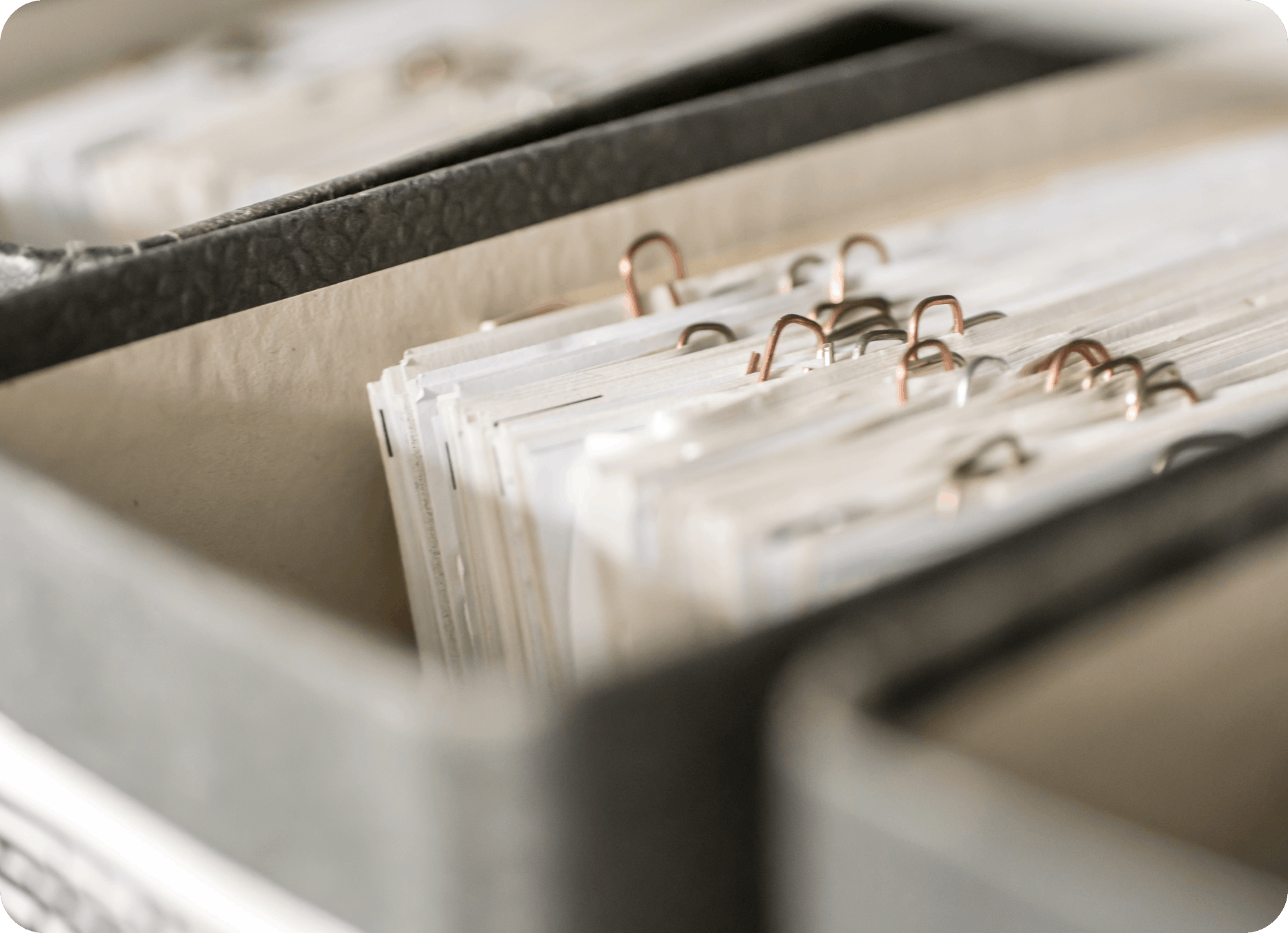 Efficiency pays off noticeably 
With Moss, DORNBACH can better serve its clients - without compromising on quality. At a glance, you can see which clients still have missing documents. The responsible employees receive automatic reminders directly from Moss. At the end of the day, DORNBACH provides its clients with the same service as before. 

But, with the time saved, the team can now focus on the consulting services generating higher turnover. The switch to Moss is also already paying off economically: The fees per hour could be adjusted upwards and more mandates could be taken on with identical personnel deployment. Udo Bork confirms: "Thanks to Moss, not only has our work been made easier, we have also been able to increase our turnover - while maintaining the same quality of service for clients."
Why clients and employees value Moss
Moss is now part of DORNBACH's advisory concept for new clients. New clients use Moss to benefit from the advantages together. This makes work easier on both sides. Udo Bork happily reports that there is now no need to worry about new blood:

"Our positioning as a digital firm, in the job market, makes us very attractive to tax consultants and specialists in the field."

This is directly related to the implementation of Moss. Young professionals no longer want to do manual bookings or sift through pages of credit card statements to find the right transaction. They are explicitly looking for law firms that provide a modern working environment with digital solutions. With the partnership between DORNBACH and Moss, such an environment is now in place.