Product Updates
Apple & Google Pay, reimbursements, budgets and more: our December product highlights

Elana Harrison
December 13, 2022
With the holidays around the corner, we at Moss are ending the year with an extra dose of gratitude for our customers. We've been very busy working on a number of projects to bring you exciting new products and features. We have evolved our product to increase efficiency, transparency and control in our spend management platform.
Here are some of the features we would like to highlight:
Google & Apple Pay for contactless payments
As the popularity of contactless payment continues to grow, it was a no-brainer to add Google Pay and Apple Pay to the Moss platform. Now Moss users can easily and securely make online purchases or pay directly from their phones without the hassle of physical cards.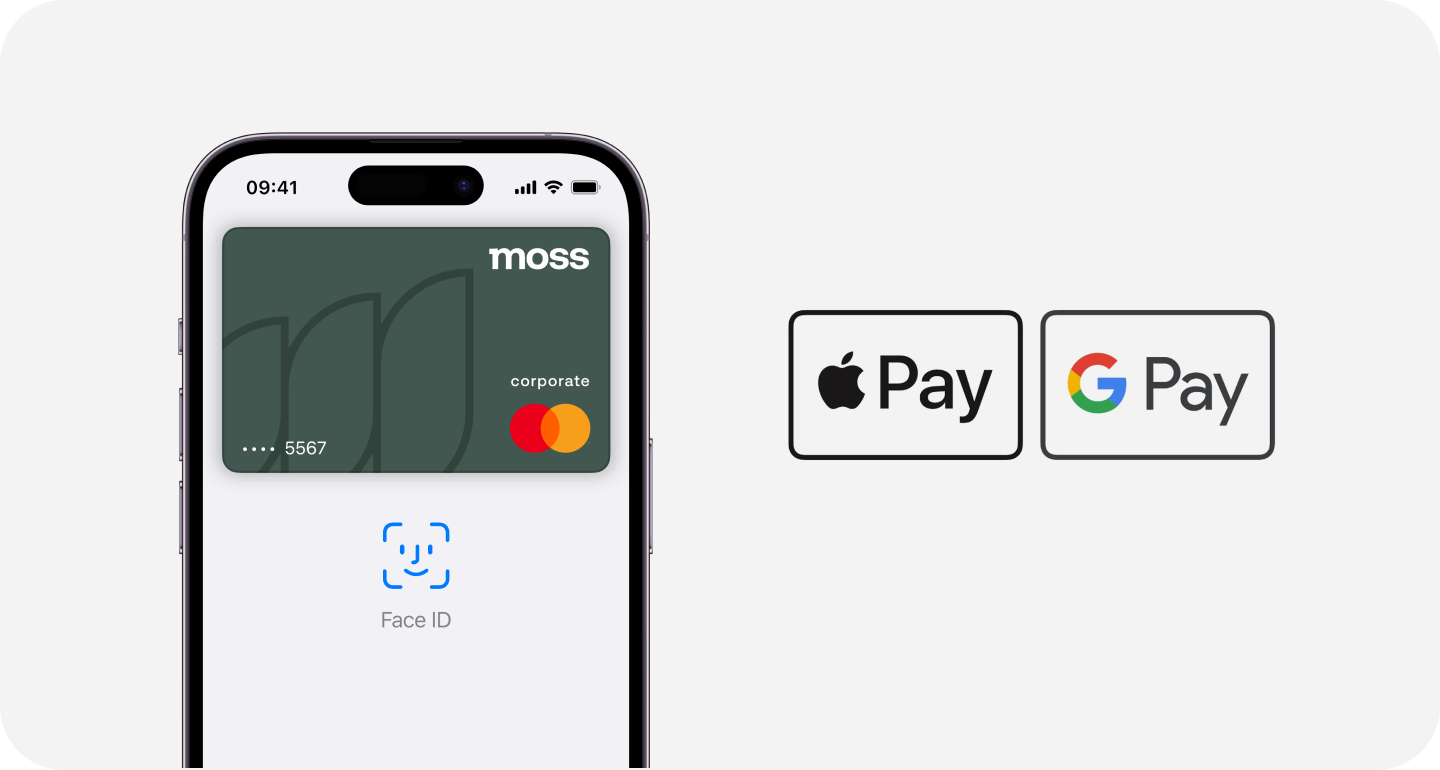 Reimbursement has never been easier
We've launched our Reimbursement product, making workflows and approvals streamlined and automated with just a few clicks. Expenses are now submitted digitally and on the go, without the need to manually enter data into Excel forms. Plus, you can customise the reimbursement process to ensure it meets the requirements and approval process of your company. This ultimately saves your finance team valuable time, provides more control over expenses, and empowers your employees to spend without the dread of waiting for their money to be returned. Reimbursement is now available across all markets*, with a mobile version now also live.
Learn more →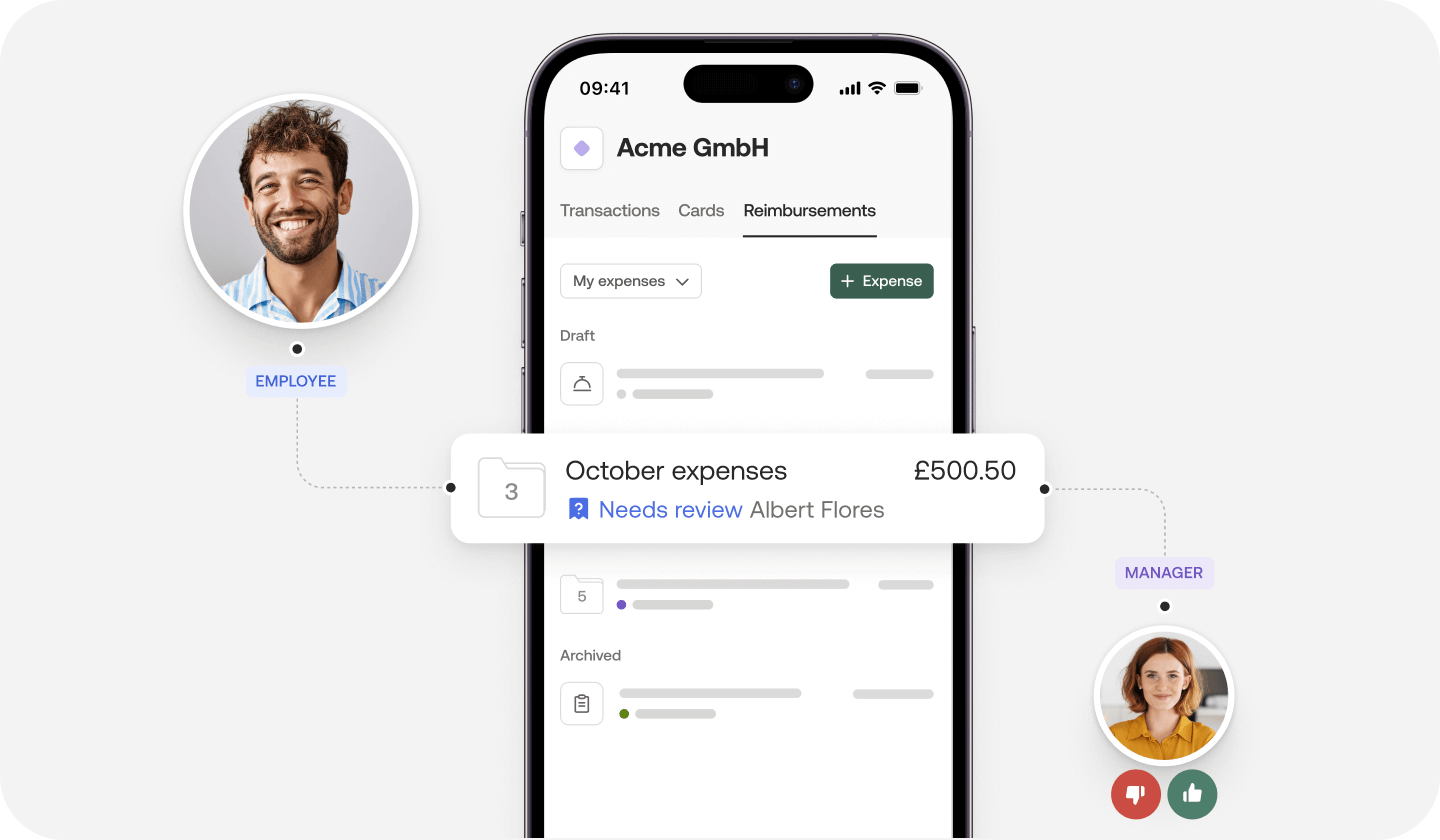 Introducing Budgets in Beta
We've recently released the beta version of one of our most requested features: Budgets. Moss Budgets is an essential tool to effortlessly control your spend in real time and gain full visibility in a centralised location. All the card transactions your teams make are automatically assigned to their relevant budget, for one-time or recurring time periods. If you would like to give Moss Budgets a free try, sign up to join our waiting list.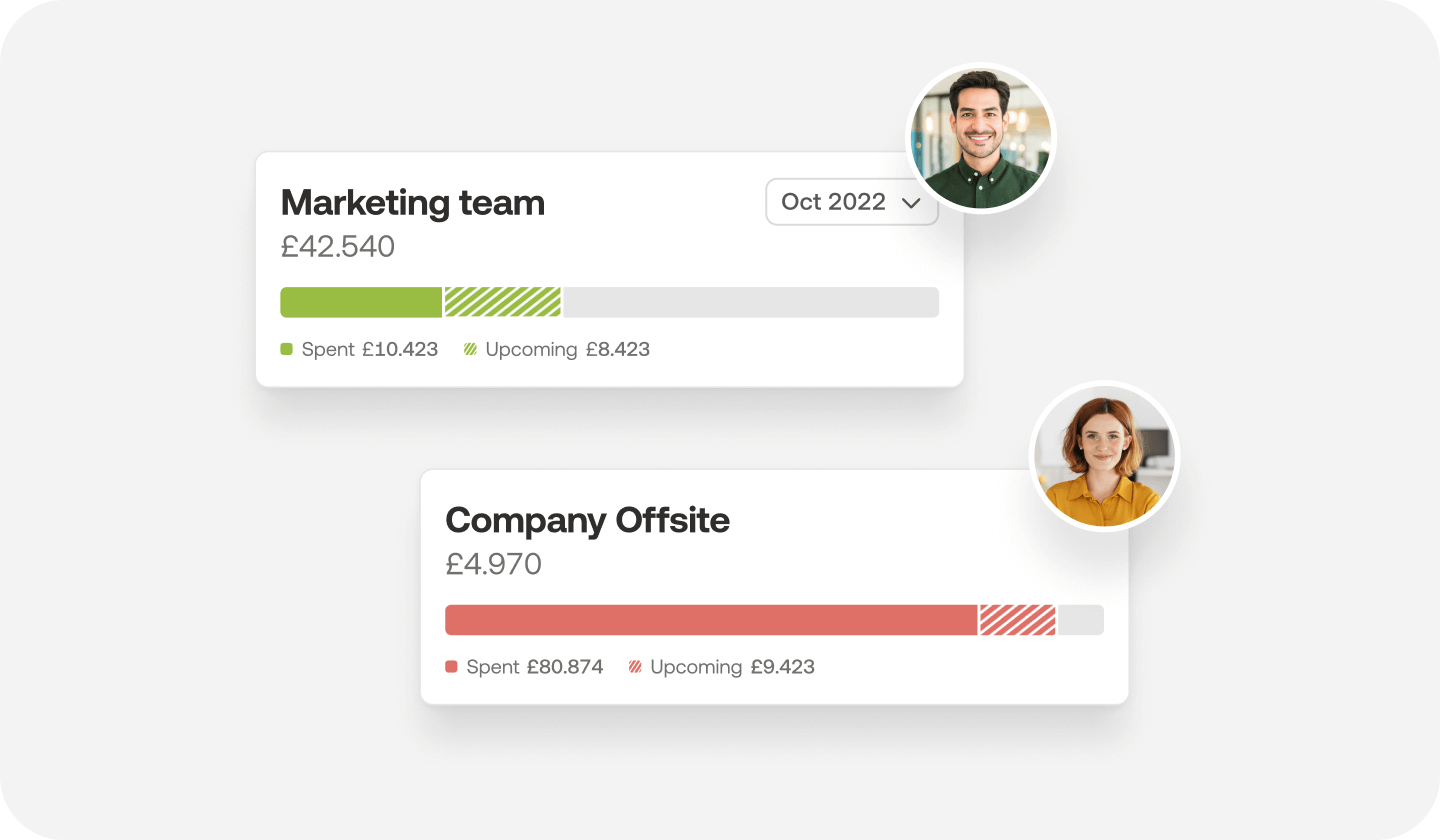 That's not all! Here are more features and improvements we've been working on:
Enable a seamless login experience with Single Sign-On (SSO)
This highly requested feature helps to manage accounts in a central location while increasing security of user credentials. Contact your customer success manager for more info.
Learn more →
New accounting software integrations
We've added 5 new accounting softwares (Xero, QBO, SAP B1, Microsoft Dynamics 365 Business Central, Sage 50) to help users to automate repetitive accounting processes.
Learn more →
Control project expenses with the new Moss Cards
Moss cardholders can now set limits on a project basis. This ensures the cards don't surpass the limit and are terminated on time, therefore providing more control.
Get notified when you've reached a certain % of your card spend
Cardholders can now set a "your card has reached 80% of the total spend" notification for virtual, subscription, and physical cards. This allows them to adjust limits if needed, before a decline occurs.
Customise invoice management and reimbursement workflows
Invoice management and expense reimbursement are now made simpler: admins can customise set-up, including swapping review and approval steps, and configure submitter permissions and reimbursable expense types. Moss can also handle the reimbursement payments directly!
More about invoice management and reimbursements
Blocking your Moss cards is easier than ever
Admins are able to set policies that automatically block cards based on the number of missing receipts, as well as block or unblock the cards of individual users. With the flexible exclusion rule, admins can ensure that no important card will be blocked. All card holders will still be able to temporarily freeze or unfreeze their own cards.
Learn more →
Improvements to missing receipts overview
Admins can now filter for invalid and missing receipts by week or month. They can now send an email directly from the Moss platform to contact users who have missing receipts.
Automatically forward invoices and receipts to Moss inbox (GMail)
You can now quickly set up receipts and invoice forwarding to Moss, without needing to wait for customer support. Just configure the filters and automatic forward from your work email to Moss inbox emails and register with the verification code sent per email.