Inside Moss
25 million euro investment for Moss: FinTech on expansion course

Florian von Riegen
August 19, 2021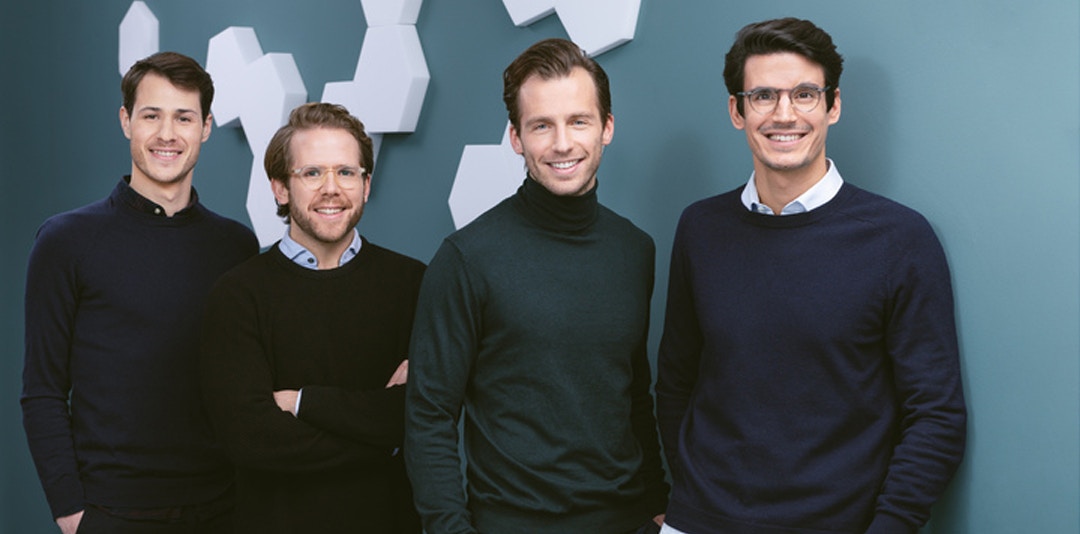 Extension round led by U.S. VC Valar Ventures increases FinTech's total funding to over $64 million
Investment enables Moss to expand internationally, grow the team, and further accelerate product innovation
The Berlin-based start-up is now valued at $264 million, just two years after it was founded
Berlin, August 19th, 2021: Moss, the technology-driven financial management platform for holistic spend management, has closed a successful Series A Extension funding round of $29 million. Only 6 months after the last financing round, with enormous growth and ambitious, yet promising goals for 2021/2022, the start-up once again received funding from Peter Thiel's VC Valar Ventures, with participation from Cherry Ventures and Global Founders Capital from Berlin. Moss can now report total capital of over $64 million, with a company valuation of $264 million, less than a year after its initial product launch. The existing investors thereby reaffirm their confidence in the business model and support the Berlin start-up in its plans to further develop the product. 
"We want to help companies transform finance processes in their organizations to get the most out of their potential. This vision drives us every day and motivates us to take Moss to the next level. Our growth trajectory since founding Moss has been remarkable – both from a team and a product perspective. Since the last financing round six months ago, not only has our number of customers quadrupled, but we have also been able to introduce remarkable product innovations such as a seamless accounting export utilizing the DATEV API and digital processes for approving and managing invoices. And our credit product offers a unique benefit in the European card and spend management space," explains CEO and co-founder Ante Spittler.
Moss pushes the growth pedal
The FinTech initially launched in mid-2020 as the first true corporate credit card for start-ups and digital companies in Germany. With Moss, customers now have access not only to high limits in conjunction with virtual and physical employee credit cards, but also to a versatile spend management software. Since its inception, more than 8,500 credit cards (both physical and virtual) have been issued and over 100,000 transactions have been processed. The product's usability and innovative approach of addressing company-specific needs have convinced the market. Customers emphasize the significant efficiency gains Moss provides to their organizations, as well as the rapid innovation speed of the company. So it's hardly surprising that the start-up's customer satisfaction is outstanding. Following the big success in the German start-up space, Moss has also entered the SME market, where the product is already very popular. 
Andrew McCormack, founding partner of Valar Ventures, says about the investment: "We are delighted to continue to support the passionate founding team of Moss in achieving their goals. With their extensive tech and finance expertise and their business background, they are ideally positioned to bring a new understanding of spend management to businesses. Moss has been on a strong growth trajectory in recent months. With a market share of 15 percent among German start-ups, they are already among the market leaders in their segment. We are therefore excited about future developments."
Focus: internationalization, product innovation and team growth
With the investment, the start-up now wants to tap into the European market with its credit card product and its financial management platform for holistic spend management. Moss will be available in a second market before the end of this year, with additional countries to follow in 2022. In addition to internationalization, the team around the founders Ante Spittler, Anton Rummel, Ferdinand Meyer and Stephan Haslebacher is planning further product innovations such as an overview of company liquidity, as well as more comprehensive financing solutions. In doing so, Moss wants to take an important step towards a holistic platform for the management of all corporate finances. With important partnerships such as DATEV and Raisin Bank already in place, more are planned over the coming months. In addition, Moss plans to more than double the size of its current team of over 100 in the coming year to achieve its ambitious goals and provide customers with an even better service. 
About Moss:
Moss is a technology-driven financial management platform for holistic spend management. It provides customers with simple and secure access to any number of virtual and physical corporate credit cards, which have higher limits than those of conventional providers. With the help of the underlying intuitive software, companies can not only create more transparency and an overview in expenditure management, but also act more flexibly, as each individual employee is able to act at any time. In addition, the digital processes for entering and approving invoices as well as the automated accounting with the DATEV interface simplify the work of the finance department enormously - time savings included! Moss is made in Germany, for German companies.
The Berlin-based FinTech company has been working on the spend management solution since 2019 with a team of over 100 finance and software experts. The company was founded by Ante Spittler, Anton Rummel, Ferdinand Meyer and Stephan Haslebacher.
Press contact: 
Manja Rehfeld | Mashup Communications GmbH | +49.30.25749580 | moss@mashup-communications.de
About Valar Ventures:
Valar Ventures is a US-based venture capital fund founded in 2010 by Andrew McCormack, James Fitzgerald and Peter Thiel. Valar's core thesis is that more and more transformative technology companies are being founded outside of Silicon Valley and that the founders of these companies benefit from having a partner that understands their unique challenges and opportunities and can help them achieve optimal growth. Valar invests in high-margin, fast-growing financial technology companies that have great market potential, such as Wise, N26, BlockFi, Taxfix, Bestow, Petal, and Octane. More at www.valar.com.