Inside Moss
Moss CEO Ante Spittler as a guest on the Startup Insider podcast

Franziska Nachtigall
September 06, 2021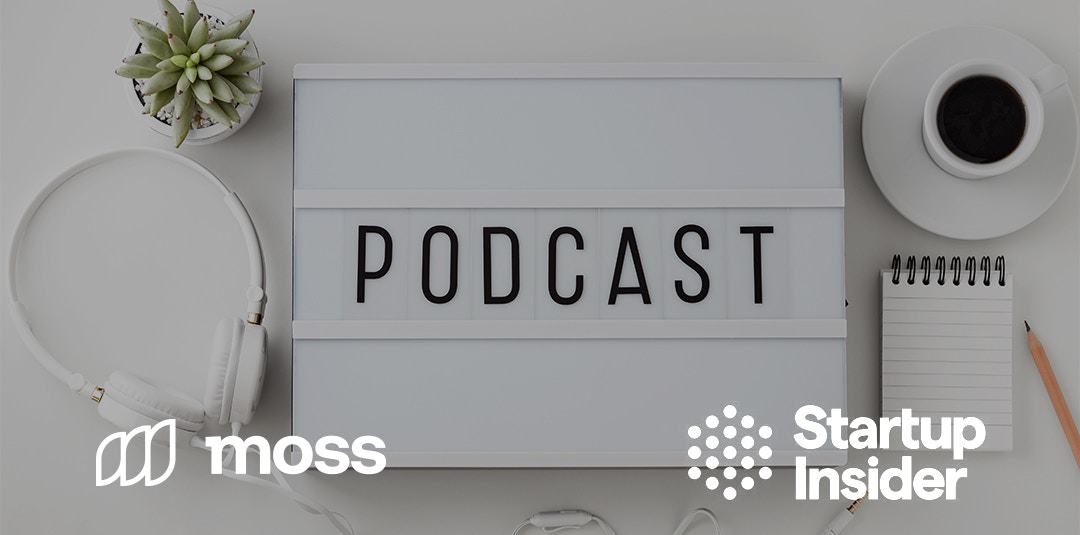 Series A extension, growth plans, business model and more: Our CEO Ante Spittler was a guest on the "Startup Insider" podcast. He talked to Jan Thomas about the background of the recent 25-million-euro funding, plans for the European market, and the team culture at Moss.

Startup Insider in conversation with Ante Spittler
Startup Insider is the information service for the German startup scene. For more than six years, the editorial team has been reporting on the most important startup news and founders, their visions and business models. 

Entrepreneurs, investors and politicians are regular guests on the Startup Insider podcast. They talk to the hosts about their beginnings, careers and successes, but also about bad decisions and stumbling blocks. As an important communication channel for founders and investors, the podcast has thus already made it into the top 50 German business podcasts in a short time. In this episode, Moss co-founder and CEO Ante Spittler is the guest.
Moss Co-Founder Ante Spittler on Series A Extension and future plans
Moss recently received €25 million in Series A extension funding. In this conversation, Ante answers podcast host Jan Thomas' questions about his plans with the fresh investment and the exceptional team culture at Moss. 

In the course of the conversation, Ante explains, among other things:

how Moss evolved from a credit card solution to a holistic spend management platform,
how e-commerce companies and online marketing agencies effectively improve their liquidity with Moss,
how he looks at the digitization of financial management in small and midsize businesses,
what ambitions Moss is pursuing with the newly acquired capital,
how he views the European FinTech market and what role Moss plays in it,
how Moss' business model works,
what values shape Moss' exceptional team culture.

Listen in now to learn more about Moss' vision for the future and Antes' personal take on the digital financial management tools market. [German]
Want a little foretaste?
Ante Spittler on the fundraising round of the US startup Ramp, its own Series A extension and the digitization of financial management in SMEs:

"Insane growth, insane valuation and also insane volume. There's no other way to put it. I think one topic is becoming clearer and clearer as a result, and you see it in Europe as well: the whole category, the whole area of digitalization of financial management at SMEs and at SMBs is simply very present and is now ready for disruption. 

All over the world, there are business models that are establishing themselves in that context and they are also performing very well. [...] And we just have our own angle, so I think that's a nice confirmation for all of us first of all and gives upward momentum.

We have now raised over 45 million in the context of the whole Series-A and I think the only relevant thing is: this capital can now be invested very smartly, if you do it right, and just create long-term value. That's our ambition now, and I very much assume that's the ambition of our colleagues at Ramp as well." [orig. German]

More from the exciting conversation in the podcast on Spotify, Apple Podcasts, Amazon Music and Google Podcasts!