Inside Moss
New in the Netherlands: Moss Credit AKA "The Credit Card With Little Fuss"

Tilman Tschacher
May 19, 2022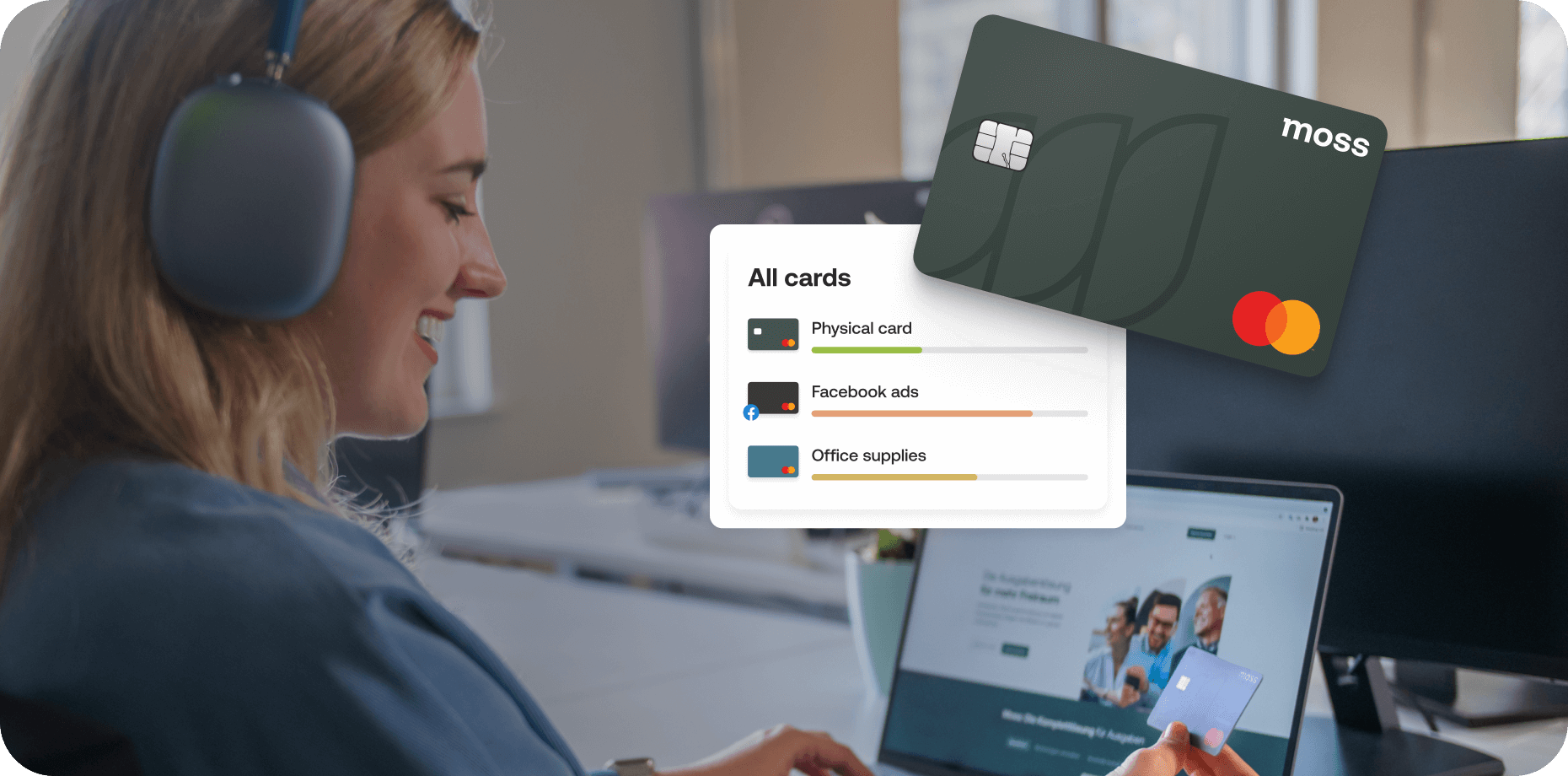 After the successful introduction of the smart Moss Prepaid payment cards in the Netherlands, Moss Credit's credit cards are now also making their Dutch debut. What exactly are these "credit cards with little fuss" and why is the application procedure different from that of traditional banks? Find out here.
Imagine this: you have a healthy, fast-growing company with an innovative product and a fine first round of funding. And now you want to grow further. To manage your cash flow flexibly, you need a loan. So you go to your bank, fill in the paperwork and answer the questions. It looks like it's all going to work out; your company only has healthy figures to show, so what can go wrong? But then the final verdict comes: the company is too young. Red stamp, access denied. And no, there is no room for discussion.
"At Moss, we also take the company behind the credit application into account."
Tailor-Made Credit Applications
"We at Moss have an approach that is much better suited to start-ups and SMEs," says David Soos, country manager of Moss Netherlands. "We don't have a set questionnaire, we take the company behind the credit application into account. At Moss, the examination of a credit application is always customized."
Moss Credit offers higher limits, attractive payment terms and generally just a lot less hassle. A unique combination on the Dutch market. "Our customers are creditworthy, but still get turned away by the banks," explains David Soos. "We are more flexible in terms of the type of company we work with."
"Our customers are creditworthy, but they still get a no. We are more flexible."
Thinking Outside The Box
At Moss, start-ups and scale-ups, as well as SMEs, benefit from the slightly different take on credit applications. The process is of course taken very seriously, but because Moss works with the applicant and doesn't pigeonhole them, it is smoother than with other providers. And with payment terms of 60 and 30 days or daily, cash flow management is also a lot more flexible with Moss Credit.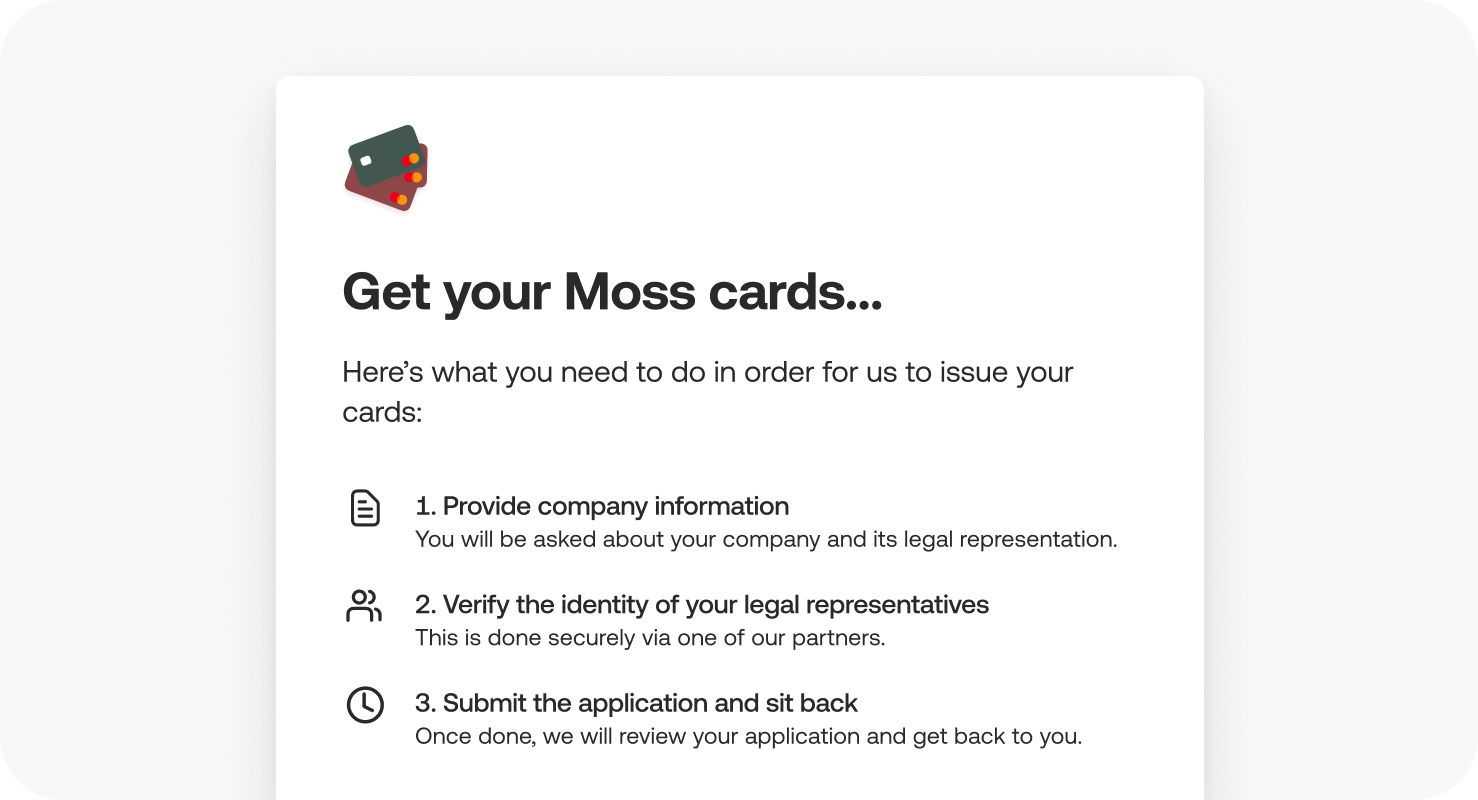 Moss Prepaid: Get Started Even Faster
Besides Moss Credit, the Dutch Moss Prepaid remains an excellent option for corporate spending and expense management. Since there's no risk assessment, you can get started very quickly. Create as many cards as you want, top up your balance when needed, and get instant cashback on selected expenses.
More information about Moss Credit and Moss Debit can be found here.