Partnerships
It's official: the Moss<>AFAS link has been certified!

Nils Jansma
March 28, 2023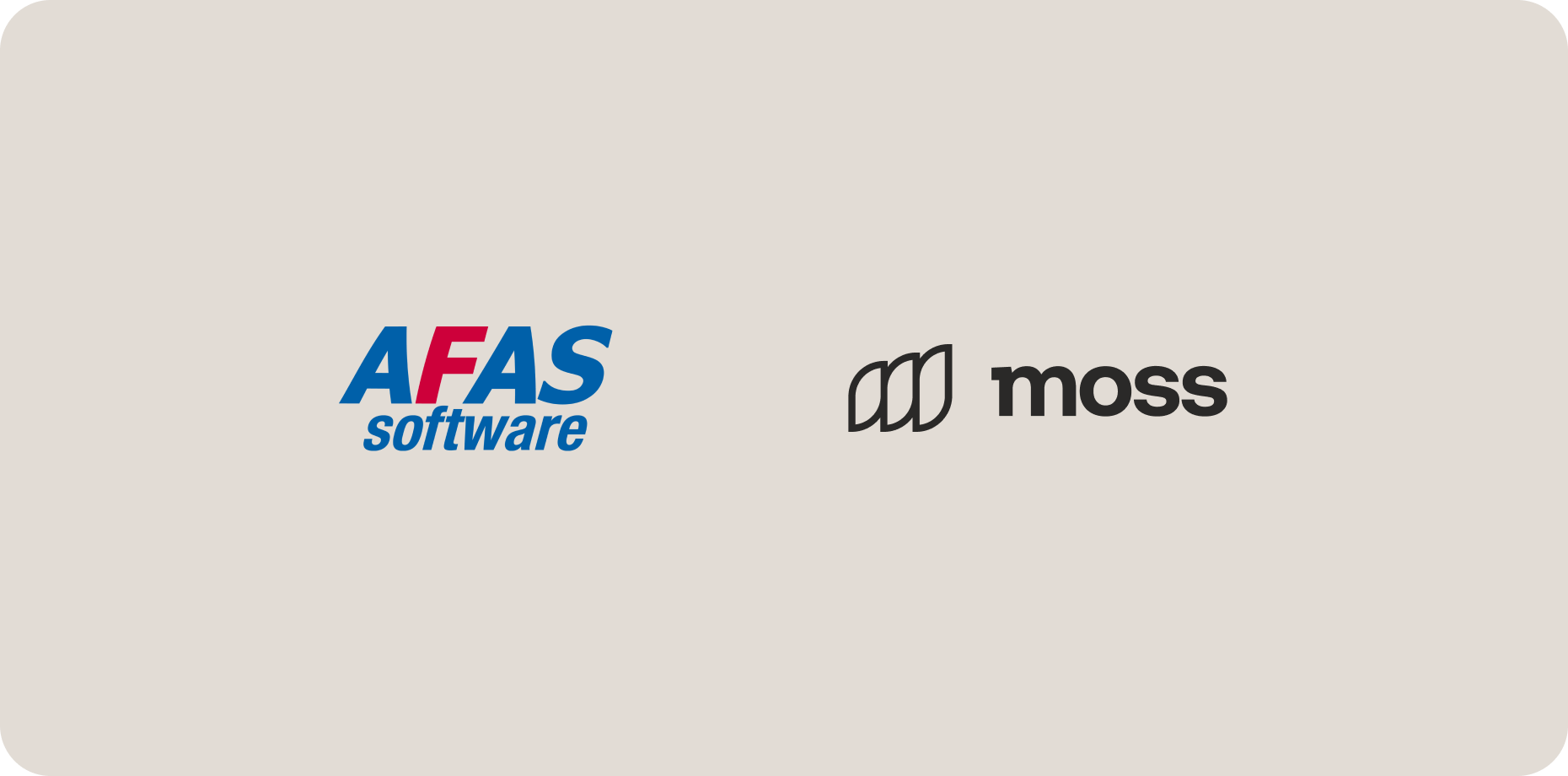 Since the launch of Moss | Spend Smarter in the Netherlands in November 2021, we have rapidly developed our offerings to stay ahead in a competitive market. To best serve Dutch companies, we have built – in addition to integration with Exact Online – a seamless linkto AFAS.
Our link with AFAS has now been certified. That means that AFAS endorses the performance and security of Moss and that we can proudly call ourselves part of the AFAS Partner Network..
Automation is the Future
Hundreds of Dutch companies already rely on Moss for expense management, and we now look forward to adding more AFAS users to our list of happy customers. Moss and AFAS are not only technically compatible, but we also share a vision for the future of automation.

"AFAS stands for total automation. With the right integration in combination with AFAS software, you get the most out of automating your business processes. As a starting point, it minimises the administrative burden and creates a more pleasant working environment."
(Source: AFAS)
The Moss Partner Program
In addition to direct sales channels, Moss has a partner program. We partner with accountants, financial advisers, interim CFOs, consultants, and other parties involved in their customers' financial processes. Together, we examine how we can support the customer, like the seamless AFAS integration, so they maintain visibility and control of their expenses. And save lots of time and money.
You can find the AFAS integration here. Discover more about the Moss partner program here.