Growth Stories
From Sales Intern to Team Lead in two years

Felix Glahn
July 20, 2022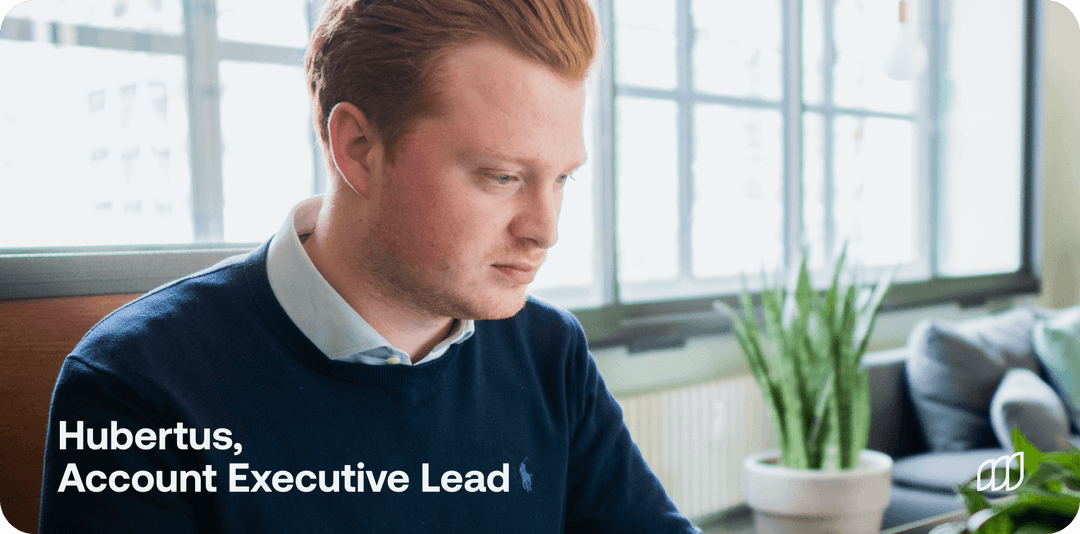 Two years into his journey at Moss, Hubertus knows all about growth. And what a tremendous journey he has had from working as a Sales Intern to reaching his current position as Account Executive Lead.
They say success starts with building a solid foundation, and from early on, Hubertus invested in just that. He earned his bachelor's degree in business administration with a focus on finance. Hubertus studied in Frankfurt and took two semesters abroad in the US and Australia. He acquired his master's degree in management in Madrid, and went on to gather experience through internships in finance, private equity and even worked with one of our investors, Global Founders Capital before joining Moss. Let's hear all about his story of growth.
Why Moss? Tell us about your journey so far.
I got acquainted with Moss' founding team while at Global Founders Capital, a venture capital firm and one of Moss' investors. I was impressed with the business model and the vision behind the product. I instantly knew I wanted to be part of building that.
Just as I was finishing my internship at GFC and was looking to join Moss, the COVID-19 pandemic hit Germany, and that stalled everything for a while. I waited and stayed in touch with the Moss founding team. In July 2020, I got to join the team soon after the company had launched the product.
I joined as a Sales Intern while we were still a relatively small company with a total of around 25 colleagues at the time. My first responsibilities revolved around setting up proper structures, sales tools, and processes. From attending customer events to reaching out to potential customers and closing deals.
"I worked on the complete sales cycle from day one."
It was chaotic, but I learned so much from these early experiences. After a year at Moss, I got the chance to lead one of our commercial teams and get involved in hiring the best possible colleagues for the team. My team has grown to nine members now. We work very hard to pave the way for remarkable growth by acquiring new customers, increasing the size of our overall customer base and constantly striving to take on more responsibility.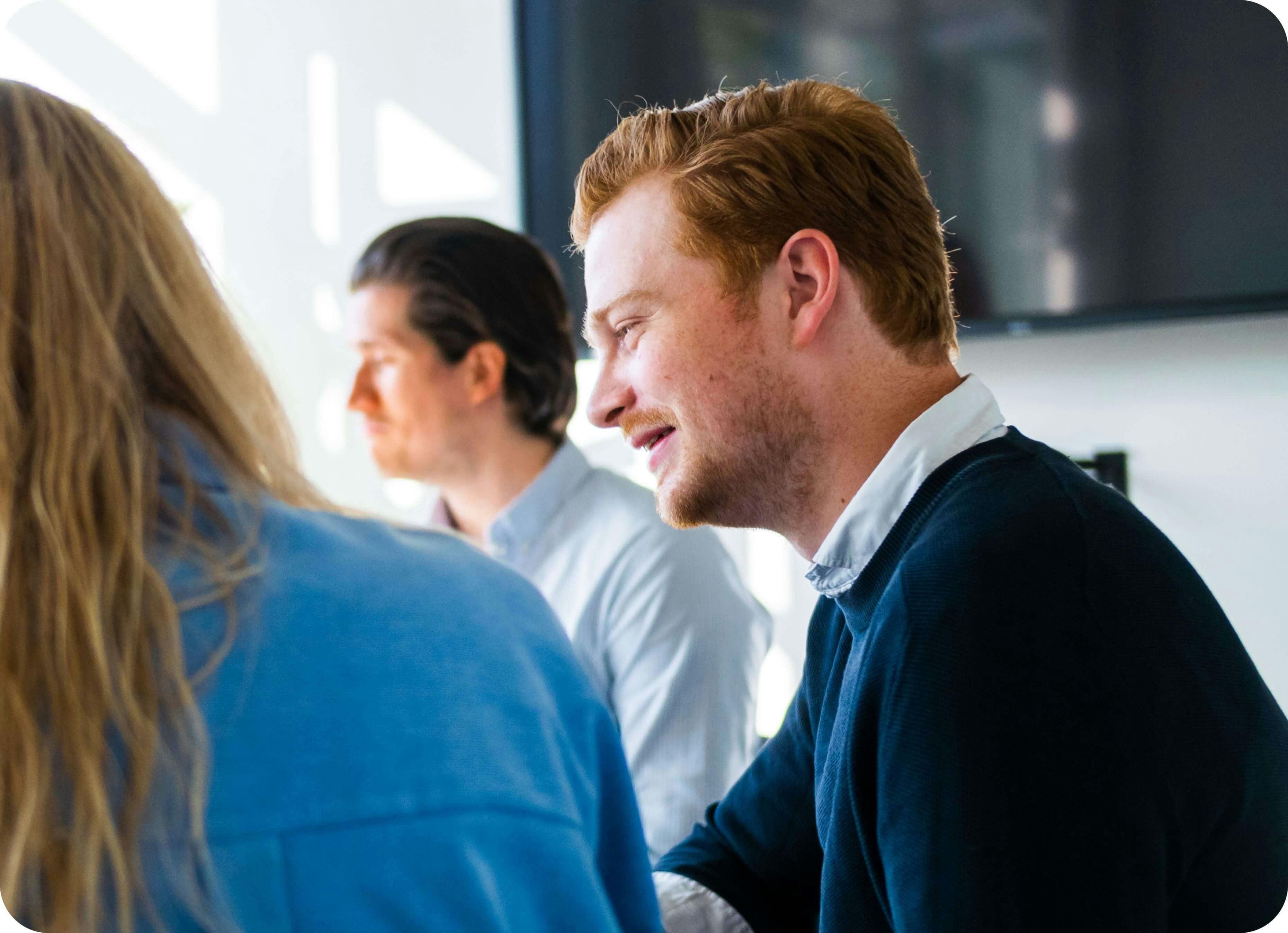 How did joining Moss impact your professional & personal life?
My time here has significantly impacted me, both professionally and personally.
"The team at Moss empowered me to take on responsibility and ownership from day one, and provided me with constant support."
This has helped me discover my strengths and helped me immensely to apply the skills and knowledge I acquired effectively.
Becoming a team leader has pushed me even further. Making sure I support and inspire my team, while working on individual goals and delivering results, has encouraged me to think out of the box and move out of my comfort zone.
"I am more self-aware, confident, and focused. Not just at work but in my personal life as well."
I have, for instance, completely changed my daily routine now and focus more on a work-life balance to get the best out of both work and leisure. I believe motivation & eagerness to learn lie at the core of a happy and fulfilled life. Moss showed me that hard work, dedication, and the drive to improve myself continuously are the keys to great success.
What kind of qualities helped you get here?
It wasn't easy, but I was fully committed to turning this job into a career from day one. Focus, adaptability, motivation, and eagerness to learn have helped me overcome challenges, learn from my mistakes, and move forward.
Besides, I have some great mentors to learn from every day. A big shout-out to Anton Rummel (CCO), Moritz Lorenz (Head of Special Projects), and Nikolaos Christoforakos (Head of Sales) for their trust in me and the invaluable advice they shared. And a big thank you to my team for their outstanding efforts, consistently excellent performance and for making it seem almost effortless.
What challenges are you most looking forward to?
I'm really looking forward to us taking the company to a whole new level. We are currently in a scaling phase and entering international markets. It will be interesting to see how we perform in these markets and how our customer base develops over the year. The challenges of improving the product every day, enhancing the spend management solution and facing all the challenges that come along the way and coming up with solutions to address them - it'll be fascinating to witness how it all comes together. Also excited and eager to see what new opportunities arise in the market in general.
What advice would you give to someone looking to join Moss?
Be open-minded, show your motivation and keenness to learn as much as possible (You are always learning, never an expert).
Work as a team and not against each other. Those would be my top tips. I believe at Moss you will find many opportunities to take your career to the next level. It's up to you to explore and carve out your path to success.
Inspired to start your growth journey today? Check out our open positions.