Inside Moss
All lights are green: Moss becomes official DATEV interface partner

Felix Glahn
September 21, 2021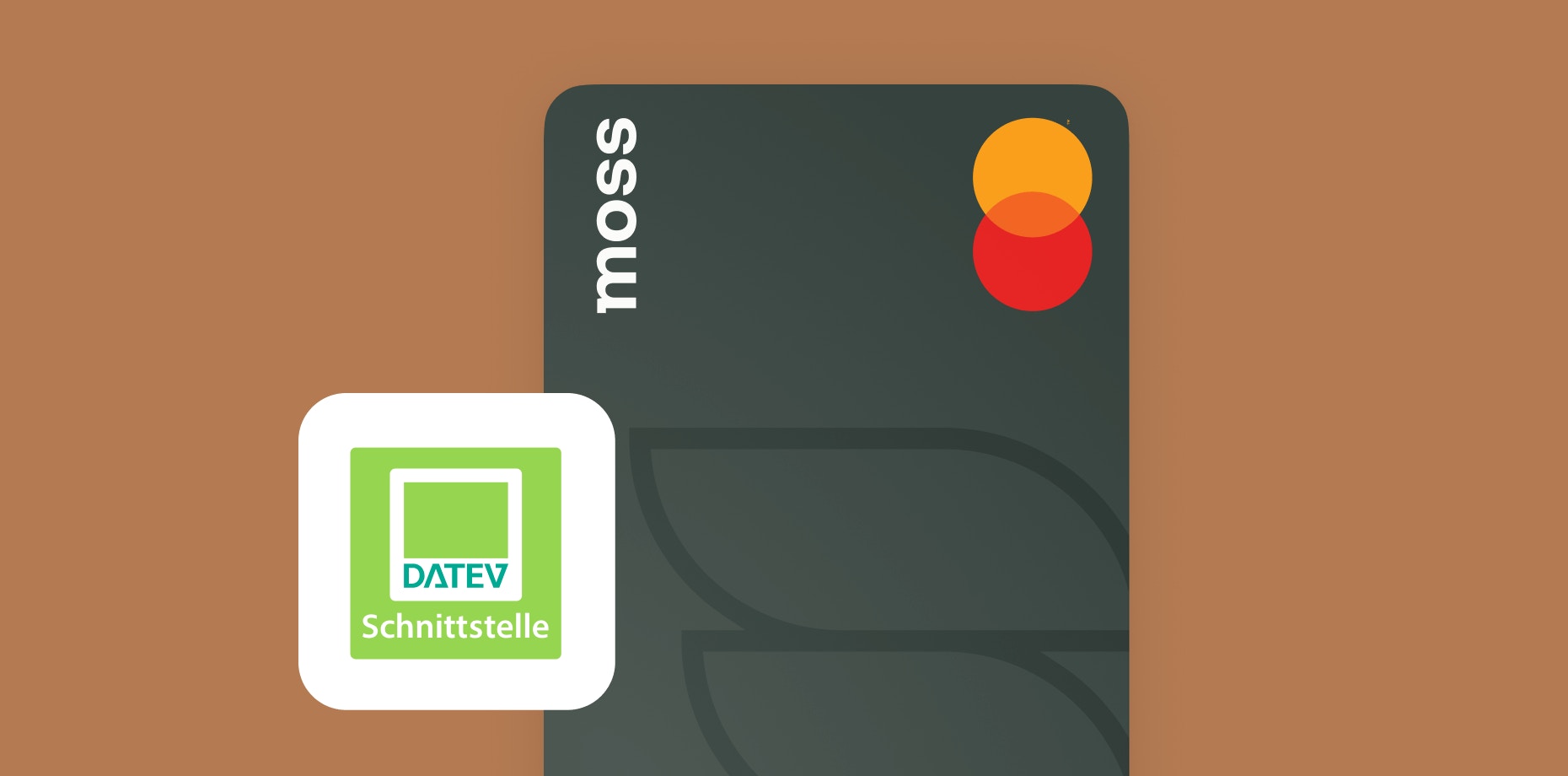 What already belongs together for many Moss customers continues to grow together. Since September, Moss has been an official partner providing a DATEV interface - and is now listed as a technically tested solution on the DATEV marketplace.
An interface in Moss to DATEV has already existed. Now the collaboration between the two companies reaches the next level: Moss becomes an official DATEV interface partner and has been included in the DATEV Marketplace, which provides tax consultants and accountants with guidance on reliable solutions from cooperation partners. Listed as official interface partners are solutions that complement DATEV in a useful way and are regularly technically tested by DATEV. Moss customers can rely on this.
Moss & DATEV: Efficiency for finance teams
Chasing missing receipts at the end of the month? And then preparing all the data individually for the tax advisor? Many accountants know the stress involved. Moss helps companies further automate accounting and spread spend management on many shoulders. Employees digitally upload receipts to have them automatically pre-posted and approved for payment. Via the DATEV interface, all accounting data can be easily exported to DATEV Unternehmen online. Everything is synchronized with just one click. This saves time and nerves - and also reduces the working time of an external tax consultant.
A connection for better team interaction
Especially in the current situation, technological solutions are needed that enable collaboration across departments. Many employees are working from home, which makes searching for receipts for accounting even more time-consuming. One person who has first-hand experience with the use of Moss and DATEV is Cesar de Sousa Freitas, CFO of Munich-based hotel start-up limehome: "Once we had mapped our DATEV structure in Moss, our employees were able to handle large parts of the accounting themselves, such as noting cost centers or splitting invoices," says de Sousa. "Our accounting team loves Moss because it makes their lives easy."
Bringing together what belongs together

Moss Partnership manager Eva Spannagl on the collaboration: "DATEV is the market leader in accounting. The growing partnership is a key element of our mission. In 2021, no account should have to bother with searching for paper documents anymore, but instead export reports to the tax advisor at the end of the month with one click, free of stress. We want people to be able to focus on what's important. With Moss, we offer a solution that does just that."